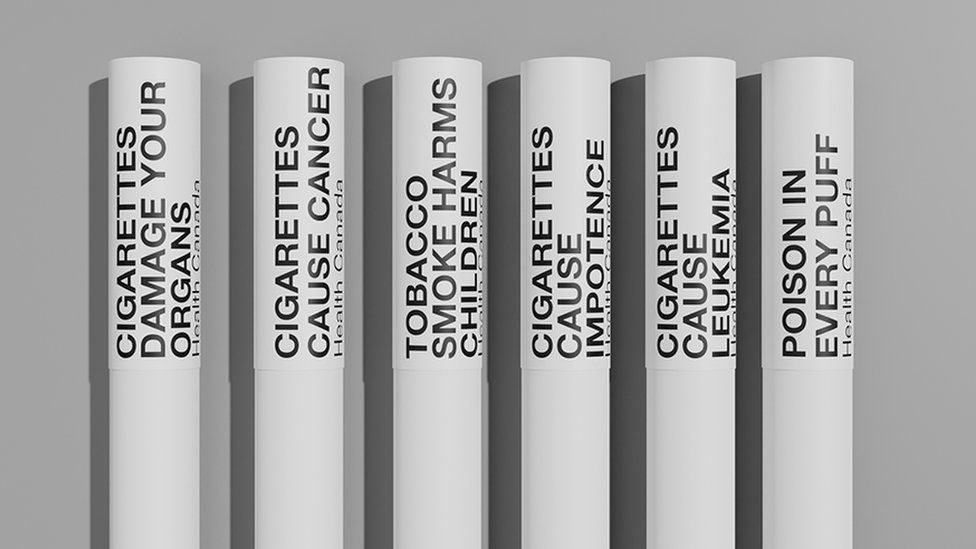 Canada will be the first country in the world to have a regulatory requirement that every cigarette should carry an inscription to caution on the adverse health impacts of smoking.  The new measure is part of the government's initiative to help adults to quit smoking, protect youth and non-tobacco users from nicotine addiction, and further reduce the appeal of tobacco.
Under the new mandate, cigarettes will carry warning messages in French and English in bold, black text at the butt of each cigarette, according to the release. The labels will feature a rotation of warnings like: 'Cigarettes damage your organs,' 'Tobacco smoke harms children'and 'Poison in every puff,'the release added.
Health Canada said the regulation will commence from August 1, 2023, in a phased manner. King-size cigarettes will be the first to feature individual health warnings and will be sold by retailers in Canada by the end of July 2024, followed by regular-size cigarettes and little cigars with tipping paper, and tubes, by the end of April 2025.
"Tobacco use continues to kill 48,000 Canadians each year, Minister of Mental Health and Addictions and Associate Minister of Health Carolyn Bennett said and added, "This bold step will make health warning messages virtually unavoidable."
Senior Policy Analyst at the Canadian Cancer Society Rob Cunningham said that the new regulation to curb smoking is a world precedent-setting measure that will reach every person who smokes with every puff.