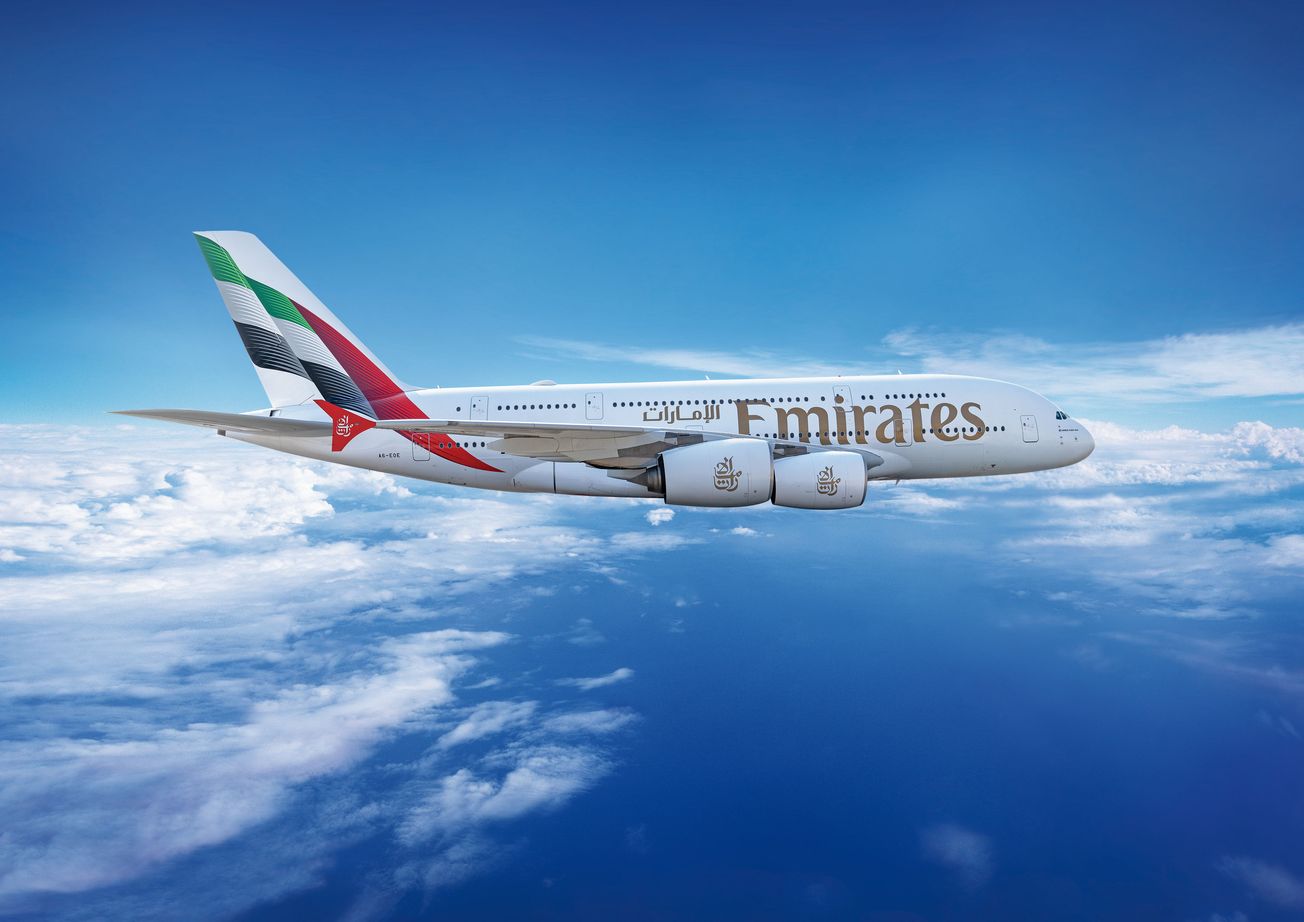 Emirates Airlines has announced the operation of its redesigned A380 aircraft with premium economy offering to and from Mumbai and Bengaluru starting October 29, 2023. The Gulf airlines said in its statement that the new offering will provide passengers with more legroom and elevated dining experience.
Features of the premium economy according to the airline's statement include an onboard lounge and first-class shower spa and inflight entertainment with over 5,000 channels. "As the roll out of the retrofitted and enhanced Emirates A380s featuring a four-class configuration picks up pace, Premium Economy will be deployed on flights to more global destinations," the company said.
With aesthetic enhancements, the interior will feature new designs and refreshed color palettes, the airlines stated adding that the new premium economy layout is set to be available on aircrafts EK500 and EK501 flying between Dubai and Mumbai route; and on EK568 and EK569 flying between Dubai and Bengaluru.
The airlines first Introduced its services to India in October 1985. Emirates services are available across nine destinations in India – Ahmedabad, Bengaluru, Chennai, Delhi, Hyderabad, Kochi, Kolkata, Mumbai, and Thiruvananthapuram.
Emirates flights to New York, San Francisco, Houston, London Heathrow, Sydney, Auckland, Christchurch, Melbourne and Singapore already offer the premium economy class. It debut in flights to Los Angeles is planned for July.