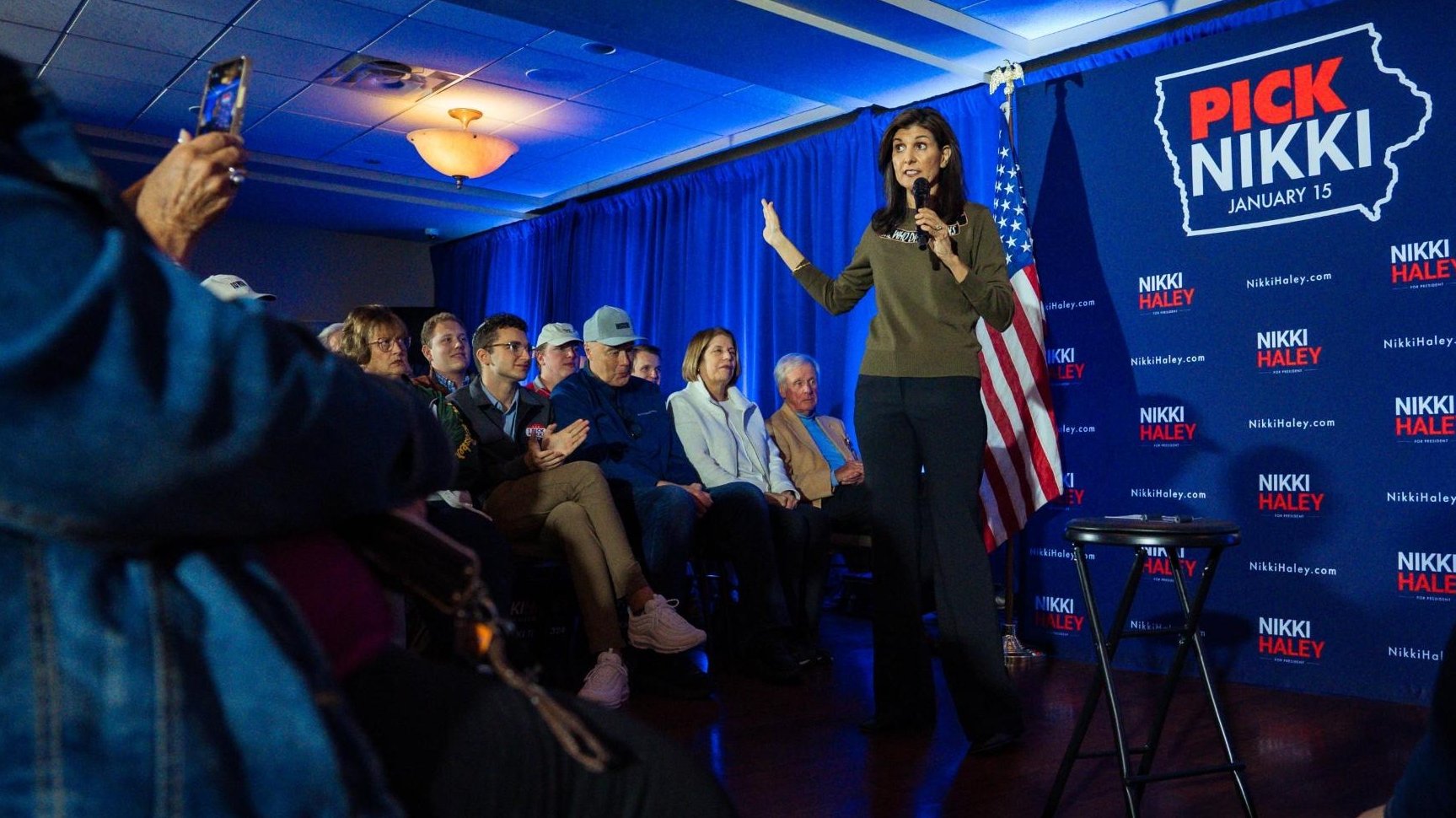 Nikki Haley giving a speech on her campaign trail / X/@NikkiHaley
Nikki Haley, the Indian American candidate for GOP nomination, called out President Joe Biden for his weak approach in Afghanistan, Russia, Ukraine, and the U.S. border. Her reaction came after President Joe Biden's speech at the Oval Office earlier this week, in which he stated that America would not be on the sidelines of either the Russia-Ukraine conflict or the Israel-Hamas conflict.
According to the former US Ambassador to the United Nations, the world is "on fire" or in a state of chaos as a result of Biden's foreign policy approach toward Iran, Ukraine, Russia, and Afghanistan. She argued that America requires strong new leadership capable of dealing with global unrest.
"The shame of it all is that we wouldn't be in this terrible position if Joe Biden hadn't been so weak in Afghanistan, so slow in Ukraine, so pandering to Iran, and so absent from the border," Haley wrote in a post on social media platform X. "The world is on fire, and America needs strong new leadership to deal with it," she said.
In another post, she wrote, "Biden cosied up to Iran, giving it billions of dollars and easing sanctions. Biden talked a big game on Russia but was too slow in providing Ukraine with the weapons to beat Russia quickly. Biden's weakness in Moscow and Tehran has strengthened Beijing."
Haley said America and its friends in the Pacific will fail to lead if China, Russia, and Iran continue to work together in an article for the New York Post. "Without a strong America, the world will collapse into chaos and endanger our freedom," She emphasized, and assured that under her leadership, America will lead again.