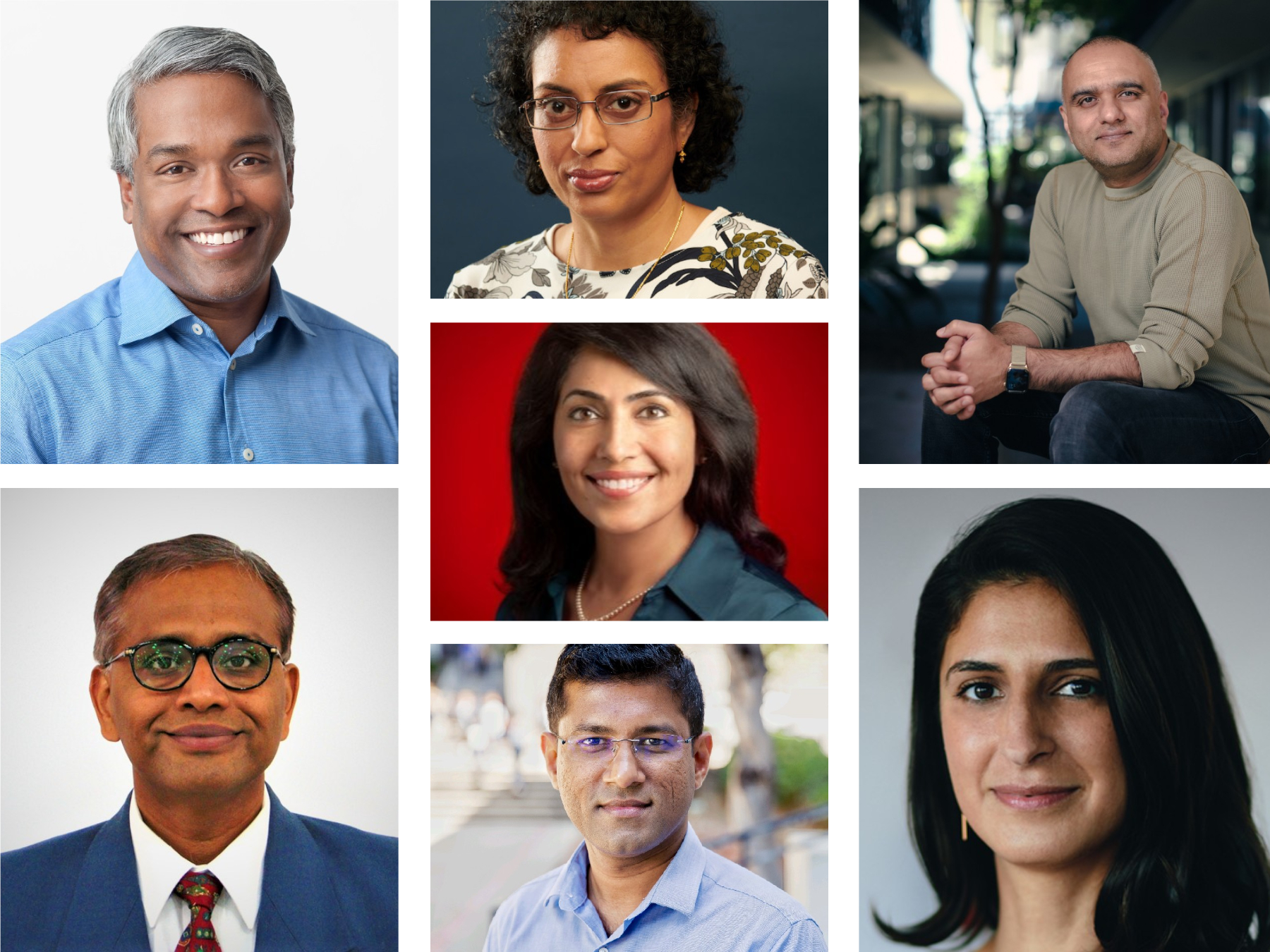 Clockwise - Thomas Kurian, Rama Akkiraju, Dheeraj Pandey, Nina Tandon, Praveen Vayalamkuzhi, Surbhi Kaul, Muthu Sivanantham / Images - LinkedIn
The American Society of Engineers of Indian Origin (ASEI), a non-profit organization, recently hosted ASEIcon2023, its 35th national convention centered around the theme of 'Next Generation Engineering Innovations.'
During the event, the organization bestowed its prestigious ASEI Lifetime Achievement Award upon Thomas Kurian, CEO of Google Cloud. An industry veteran, he served as the president at Oracle and was a member of its executive team for over a decade.
Dheeraj Pandey, founder, and CEO of DevRev, was recognized as the ASEI Entrepreneur of the Year, while Dr Nina Tandon, CEO of Epibone, was honoured as the ASEI Scientist of the Year.
In the field of engineering and artificial intelligence, Rama Akkiraju, vice president at NVIDIA, received the ASEI Engineer of the Year Award in the AI category, while Dr. Praveen Vayalamkuzhi, CEO of MobilityVision, received it in the Transportation and Sustainability category.
Surbhi Kaul, vice president at Juniper Networks, was the recipient of the ASEI Service Excellence Award. The Hari B. Bindal ASEI Founder's Award was presented to Muthu Sivananthan, Energy and Materials Industry Solutions leader at Dassault Systèmes.
Lauding the award winners, ASEI president Piyush Malik said, "ASEI is a great organization providing a broad platform for the Indian origin engineers, technologists and young scientists providing wide networking and learning opportunities for all technology and engineering professionals. On behalf of ASEI, I am very pleased to recognize and congratulate each awardee for their dedication, hard work, and exemplary contribution in their respective fields."
ASEIcon2023, co-chaired by Rakesh Patel and Muthu Sivanantham, featured keynote presentations and parallel tracks, encompassing topics such as automotive, mobility, infrastructure, and energy. The convention held special significance as it was hosted by the ASEI Michigan chapter and marked a milestone by returning to the birthplace of ASEI, coinciding with its 40th year, after having been hosted by various chapters in previous years.