UK Prime Minister Rishi Sunak emphasized the strong UK-India relationship, and presented the Points of Light award to veteran Rajinder Singh Dhatt.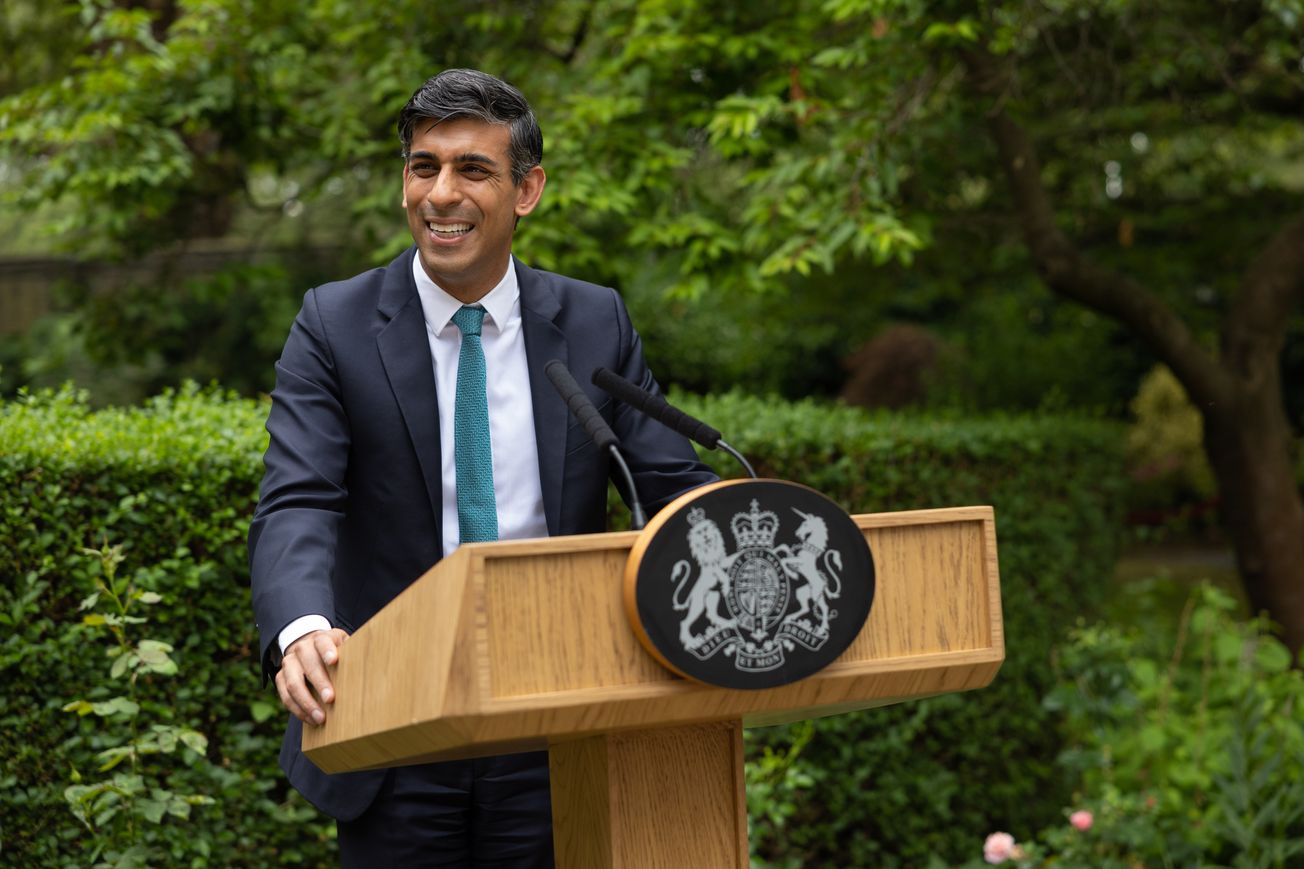 Rishi Sunak, the Prime Minister of the United Kingdom, celebrated the UK and India bilateral relationship at the India Global Forum's UK-India Week reception which was held on 10 Downing Street on June 29. In his speech, the Prime Minister emphasized the strong bond between the two countries, and said that they are "closer than ever."
Sunak eagerly expressed his anticipation for the upcoming G20 summit in New Delhi, where he expects meaningful discussions and positive outcomes to take place. In a lighthearted manner, he enthusiastically conveyed his anticipation for the upcoming summit in India, where he eagerly looked forward to indulging in "mithai," or traditional Indian sweets.
Acknowledging the significant contributions of the Indian diaspora, Sunak emphasized their central role during Majesty's coronation as the "heart of the proceedings." He referred to them as the "living bridge" connecting the two nations, with thriving businesses and a vibrant "flow of investments and ideas".
Sunak also highlighted the joint vision he shares with his counterpart Narendra Modi, saying, "PM Modi and I agree there is huge potential here and we want to strike a truly ambitious trade deal bringing tremendous opportunities, businesses and consumers both in India and UK."
During the reception that was attended by prominent celebrities such as Sonam Kapoor, Amish, Shankar Mahadevan, Zakir Hussain and Vivek Oberoi, the Prime Minister presented the Points of Light award to 101-year-old veteran Sikh soldier Rajinder Singh Dhatt who fought during World War II.