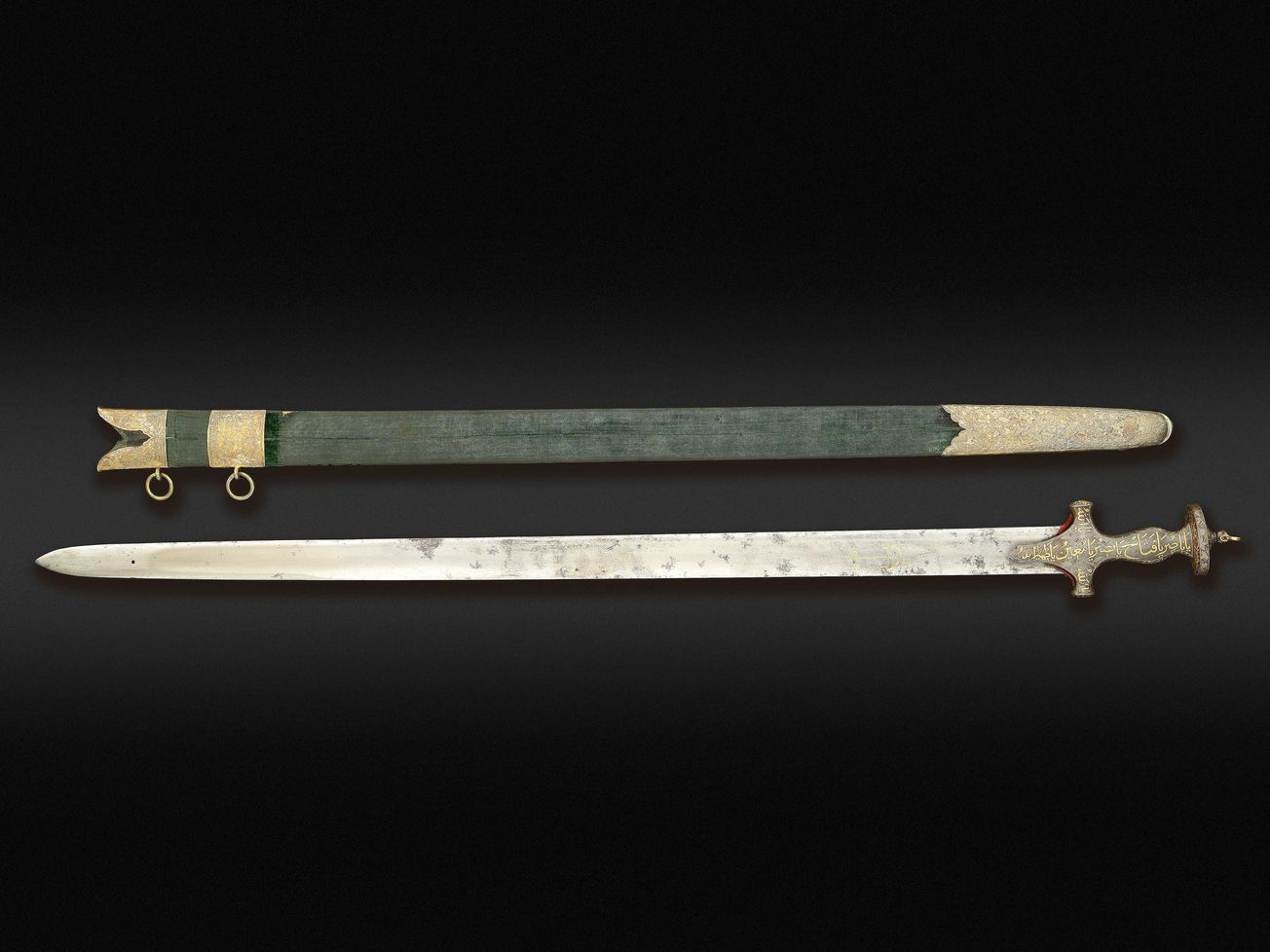 Tipu Sultan's legendary bedchamber sword was sold for over a staggering US$17 million on May 23 at the Bonhams Islamic and Indian Art sale. This set a new world auction record for an Indian and Islamic object.
Among the array of weapons recovered from Tipu Sultan's palace following the fall of his royal stronghold at Seringapatam on May 4, 1799, few possess the profound historical resonance and direct connection to the Tiger of Mysore as the bedchamber sword discovered in his private quarters. Undoubtedly a part of Tipu's arsenal, this sword is considered the finest and most crucial weapon with a documented association with the ruler.
Nima Sagharchi, Group Head of Islamic and Indian Art, said, "The sword has an extraordinary history, an astonishing provenance and unrivalled craftsmanship. It was no surprise it was so hotly contested between two phone bidders and a bidder in the room. We are delighted with the result."
The sword, discovered within Tipu Sultan's reach while he slept in his locked and bolted bedchamber, showcases exceptional craftsmanship with an inscribed blade and an exquisitely adorned hilt. It was manufactured by Mughal swordsmiths in the style of German blades introduced to India in the 16th century, featuring gold calligraphy symbolizing the qualities of God.
The sword is historically significant as it was given to Major General David Baird by the army to acknowledge his bravery and leadership during the assault that resulted in the defeat of Tipu Sultan. Baird commanded the soldiers on May 4, 1799, leading to the successful conclusion of the month-long siege of Seringapatam.
The sale of Tipu Sultan's Bedchamber Sword at Bonhams not only attests to its extraordinary historical value but also underscores the enduring fascination with India's rich heritage. The sword's record-breaking price reflects its unique status as an iconic artefact intertwined with the remarkable tale of his life and reign.
Bruno Vinciguerra, CEO, of Bonhams, said, "This is one of the most astonishing objects Bonhams has had the privilege of bringing to auction. It is a stupendous price for a stupendous piece. I am so thrilled for our teams that worked so hard to deliver this result."