The book Good Innings based on Lily Tharoor's life will be presented at the Bradford Literature Festival on June 25, 2023.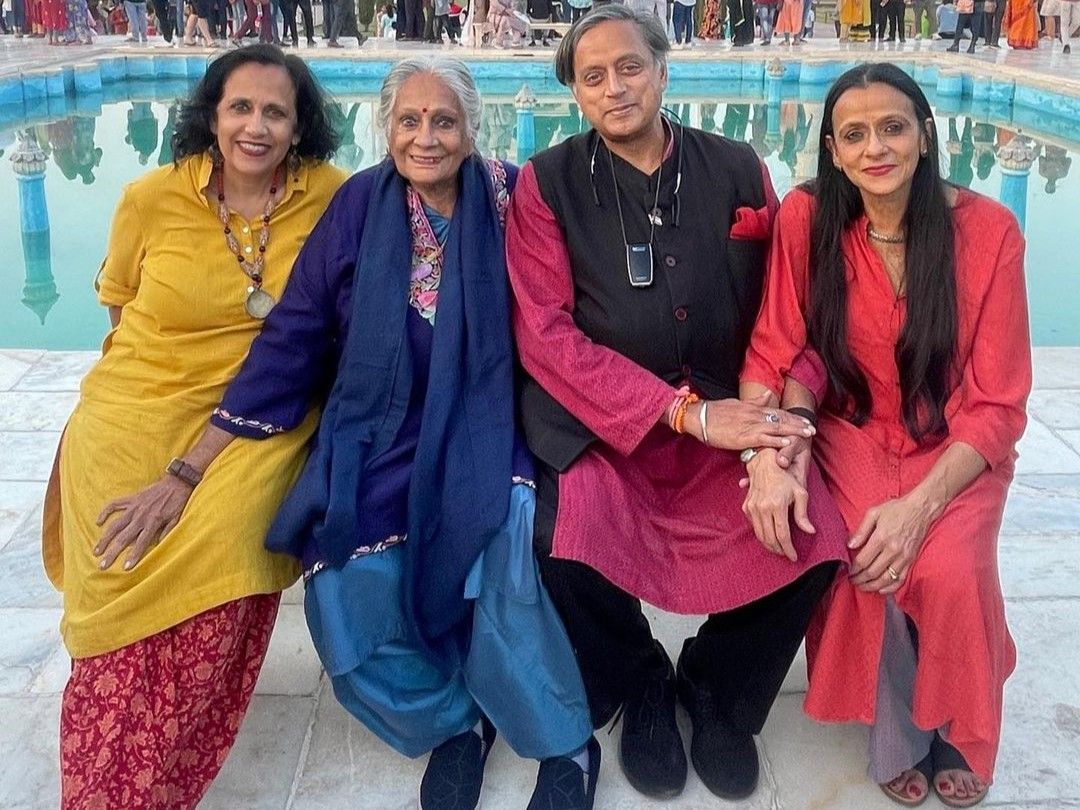 California-based author Shobha Tharoor Srinivasan's new book Good Innings will be presented at the Bradford Literature Festival in England. She is the sister of Indian diplomat and politician Shashi Tharoor and London-based motivational speaker Smita Tharoor. The Tharoor siblings, each of them global citizens in their own right, will reunite at the festival to celebrate the book which is based on the life of their mother Lily.
While all three siblings are well-known entities, Lily Tharoor's name rarely rings a bell. With Good Innings, Shobha tells her mother's "extraordinary, ordinary" story through a combination of personal reflections, life lessons, anecdotes, and philosophical insights.
According to the book's description on Amazon, Lily was born in a small village in Kerala in the mid-1930s, Lily Tharoor got to experience life in different cities around the world, and during the course, raised her three children as global citizens. She inspired her children to think out of the box and to build their own place in the world. In turn, Shashi, Shobha, and Smita used those lessons to inspire multiple generations.  
"Join Lily's remarkable children live on stage at BLF, to hear this truly intimate account of the life of a beloved matriarch and iron-willed woman," the event's description reads.  The event is scheduled for Sunday, June 25, 2023, at the Advanced Technology Center at Bradford College, UK.