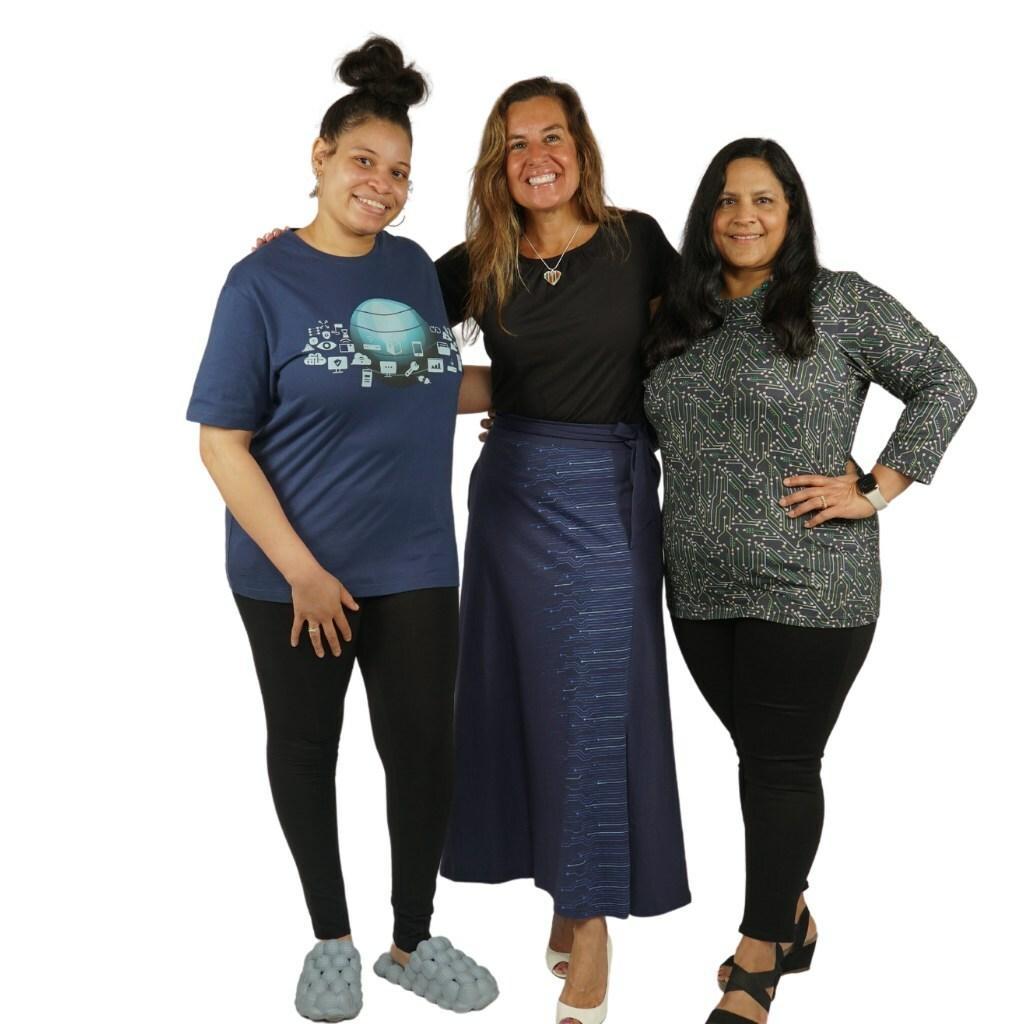 Svaha model along with Rhonda Vetere (centre) and Jaya Iyer(right). / Image - Svaha USA
SvahaUSA, a highly successful apparel brand founded by an Indian American, and Rhonda Vetere, a prominent STEAM advocate and global technology leader, have announced a new fashion collaboration centered on STEAM (science, technology, engineering, art, and mathematics).
The brand creates designs that allow women to express their passion for STEAM through their daily fashion choices and lifestyles. It is challenging gender stereotypes with vibrant and enjoyable clothing, allowing children's imaginations to flourish, and creating distinctive dresses to demonstrate that women who appreciate Science and Technology can still be feminine and fashionable.
Commenting on the collaboration, Svaha Founder Jaya Iyer said,  "I am thrilled to be collaborating with Rhonda on The Rhonda Vetere Svaha Global STEAM Collection - Rhonda embodies Svaha's mission through her accomplishments and her being such a great ambassador for STEAM. "
"The new collection is a perfect addition to our company's brand of encouraging young women to reach for the stars, as the pieces lend a feminine touch to an otherwise predominantly masculine field," she added. 
Appreciating the brand's initiative, Vetere said, "My mission is to inspire women – young and old – to embrace STEAM. Having a clothing line that becomes a coat of arms is so impactful. I'm grateful to Jaya for initiating this collection and to the team at Svaha USA for creating this fashionable, fun and feminine line that celebrates STEAM." 
Vetere has been a pioneering STEAM leader for more than 25 years, holding executive positions at notable companies such as JPMorgan Chase and Estée Lauder. The Rhonda Vetere Svaha Global STEAM Collection features apparel for both adults and children, reflecting both Vetere's and Svaha's passion for STEAM.