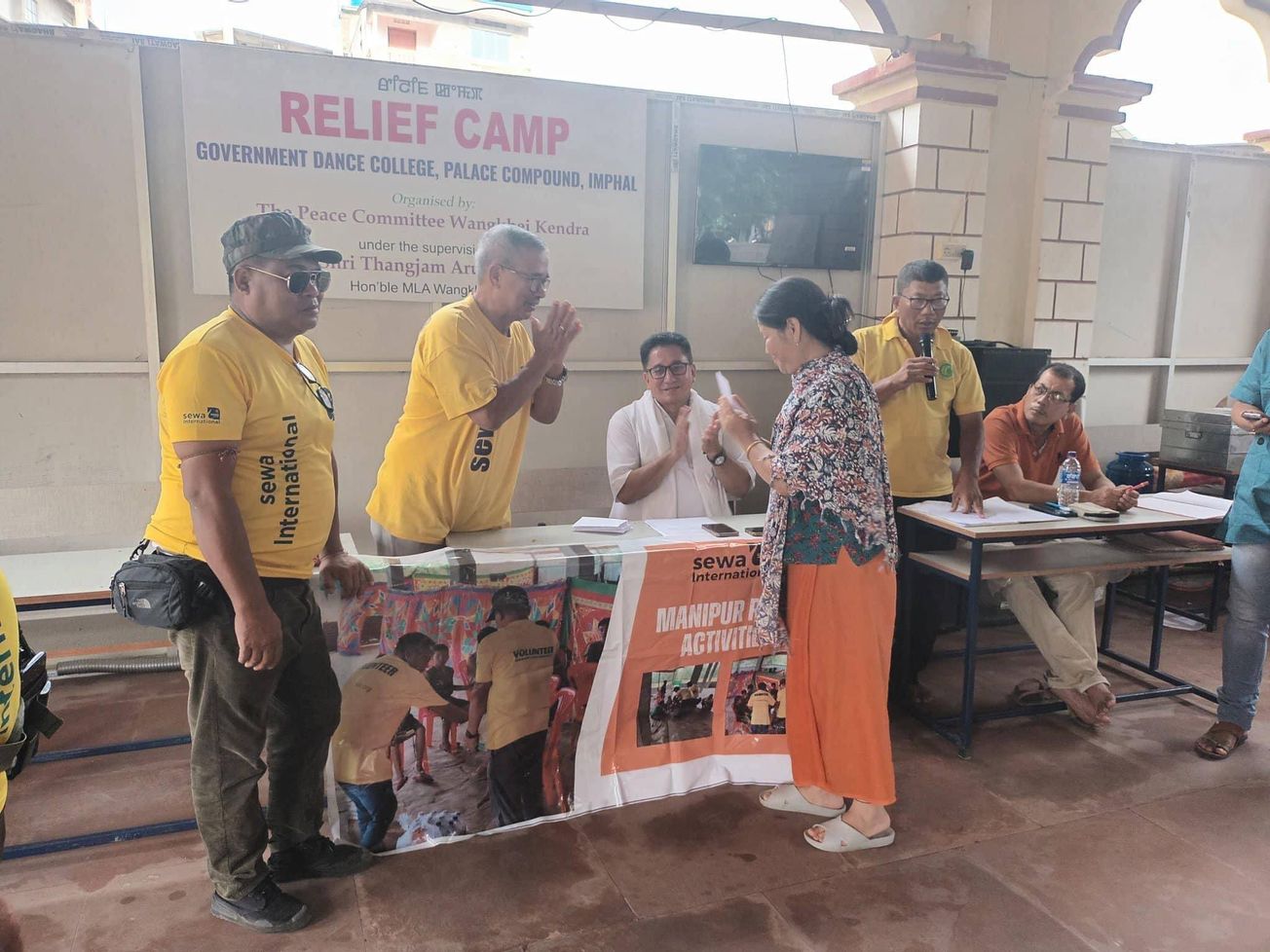 Sewa International USA extended assistance to the violence-hit state of Manipur by organizing 11 relief camps in the state to provide support to those affected due to ethnic clashes. In May, ethnoreligious violence erupted in India's north-eastern state of Manipur between the tribal Meitei and Kuki communities.
To address the humanitarian emergency in the state and the SEWA volunteers mobilized resources on the ground and distributed relief materials in camps, benefitting 1,435 displaced individuals. The relief aid package included daily-use items like toiletries and cleaning products with beds, mosquito nets, and even TV sets.
Images -Facebook/Sewa International USA
The Sewa volunteers paid special consideration to the needs of children and teenagers. They distributed clothing, footwear, in addition to chocolates biscuits, games and sports kits to uplift the spirits of the youngsters in the camp.
On expanding its services to more areas in the state, Sewa said in an statement posted on social media, that it plans to extend help to seven more centres, targeting approximately 845 individuals in Imphal East, Imphal West, Kakching, and Kangpokpi Districts.
Meanwhile, the Central and state governments, civil society groups, individuals and institutions have been working tirelessly to provide relief to the affected people in the state. Home Minister Amit Shah recently appraised the parliament on the reason for the violent clashes between the two communities and appealed for peace.