The researchers plan to develop practical implementation strategies and work toward field trials. They are keen to collaborate with various industries to further their research, as per an RMIT press release.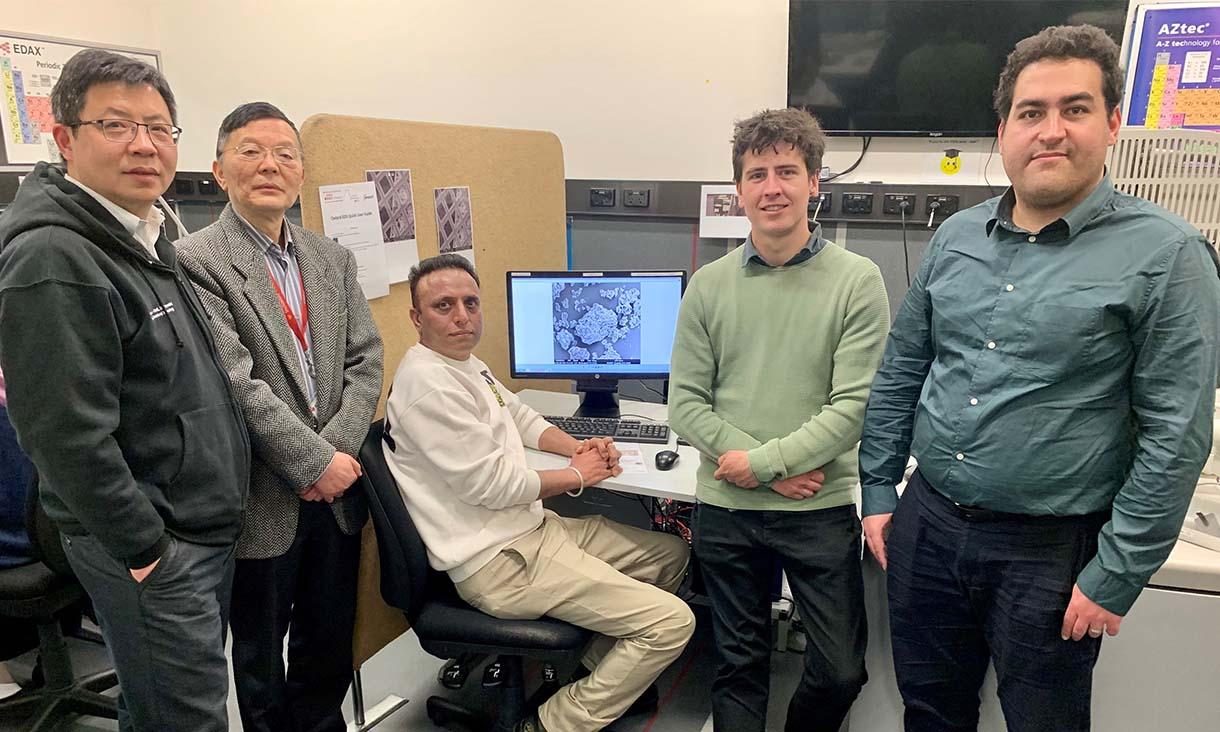 (L-R) RMIT researchers Professor Kevin Zhang, Professor Jie Li, Dr Rajeev Roychand, Dr Shannon Kilmartin-Lynch and Dr Mohammad Saberian / Image- RMIT University/Will Wright
A team of engineers at Australia's RMIT University, led by Indian Australian Rajeev Roychand developed a technique to strengthen concrete by 30 per cent with the help of roasted used coffee grounds. This was achieved by turning the used grounds into biochar, using a low-energy anaerobic process at 350 degrees Celsius.
Biochar is charcoal produced from plant matter which when stored in the soil can remove carbon dioxide from the atmosphere. The biochar, as per a research team leader, could replace a portion of sand that was used to make concrete. The study, still in its early stages, was the first to prove that waste coffee grounds can be used to improve concrete. The inspiration behind the research was to "find an innovative way of using the large amounts of coffee waste in construction projects rather than going to landfills – to give the coffee a 'double shot' at life," said Roychand, a Postdoctoral Research Fellow at RMIT.
Australia generates 75 million kgs of ground coffee waste every year, and globally the amount is estimated at 10 billion kgs annually – most of it goes to landfills. "The disposal of organic waste poses an environmental challenge as it emits large amounts of greenhouse gases including methane and carbon dioxide, which contribute to climate change," said Roychand.
Corresponding author and research team leader Professor Jie Li said the use of natural sand to fulfil the ever-growing needs of the construction industry has a big impact on the environment. "There are critical and long-lasting challenges in maintaining a sustainable supply of sand due to the finite nature of resources and the environmental impacts of sand mining," Li said. He added, "With a circular economy approach, we could keep organic waste out of landfills and also better preserve our natural resources like sand."