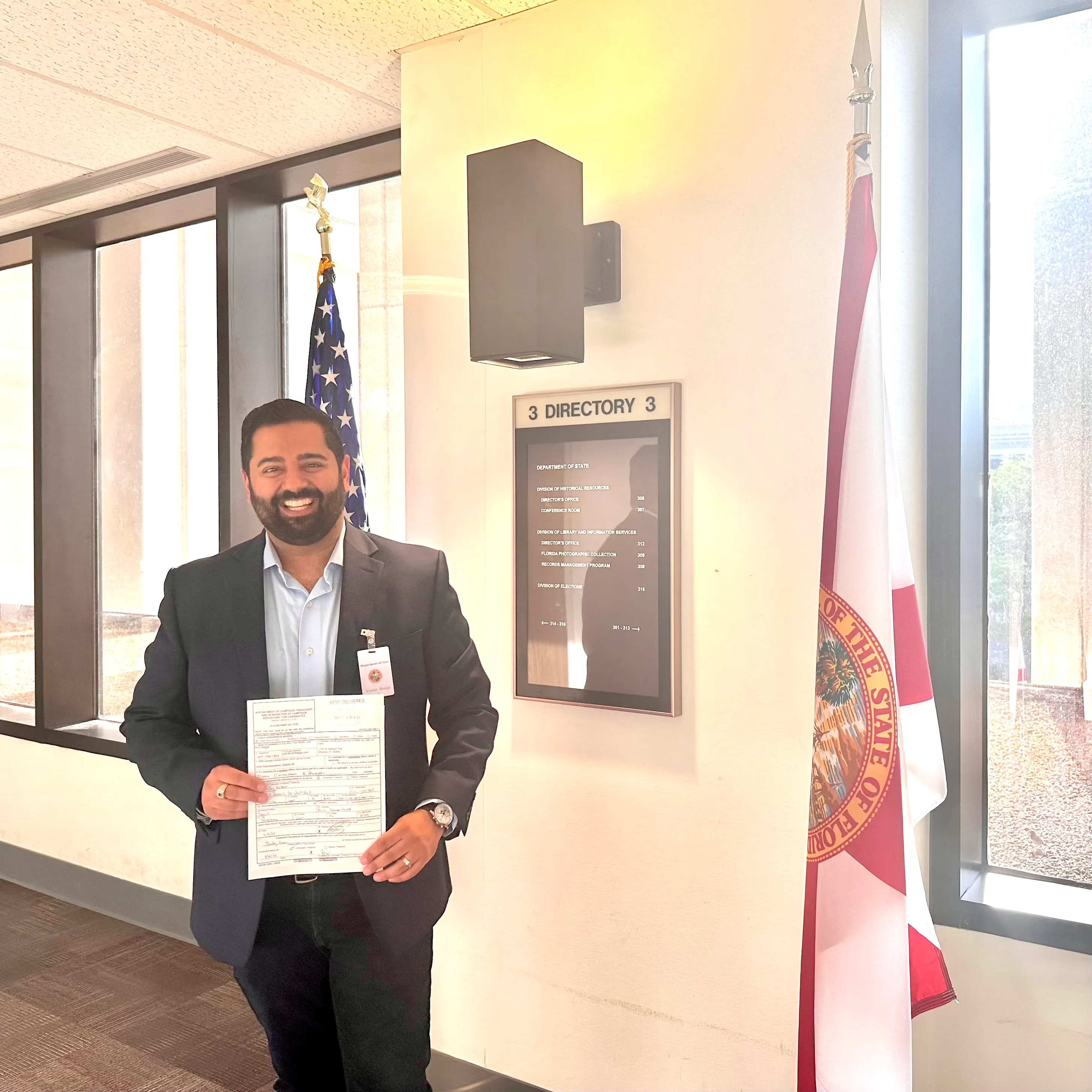 Rishi Bagga / Website
Rishi Bagga, an Indian American Sikh has qualified to run in the November 7 State Representative special election. The attorney and entrepreneur declared his candidacy to represent House District 35 in the special Democratic primary.
Bagga ran for elections and won the Democratic nomination for a seat in the same district last year. According to reports, he defeated Navy veteran Tom Keen in a closely fought poll. However, he fell short in the general elections, losing to Republican Incumbent Fred Hawkins in November 2022.
 "With the encouragement of my family and countless supporters, I am proud to declare my candidacy for State Representative for Florida House District 35," Bagga said in announcing his candidacy for the vacant post following Hawkins' resignation. "This year, we are running once again to champion all of our voters and provide them with the representation they deserve."
The Canada-born son of Indian immigrants, moved to the United States with his family when he was 10. He started his career as an assistant state attorney at Miami-Dade State Attorney's Office and has worked with many legal firms in Miami and Orlando. 
From 2017-2018, he served as the national president of the South Asian Bar Association of North America (SABA North America). He presently serves as a member of the Orange County Charter Review Commission and is also an active member of numerous legal and business associations in the Orlando area, including the Indian American Business Association, and the Asian American Hotel Owners Association.   
According to his campaign website, Bagga will work towards diversifying Florida's economy and higher paying jobs; implementing Science-based policymaking and expansion of Medicaid; fully-funding public schools and school safety and investing in a balance between the environment, equity, and economy.
Bagga, who became a citizen of the United States in 2002, will also work to give the state's immigrant population a seat at the table and ensure that they have a fair chance at achieving the American Dream.