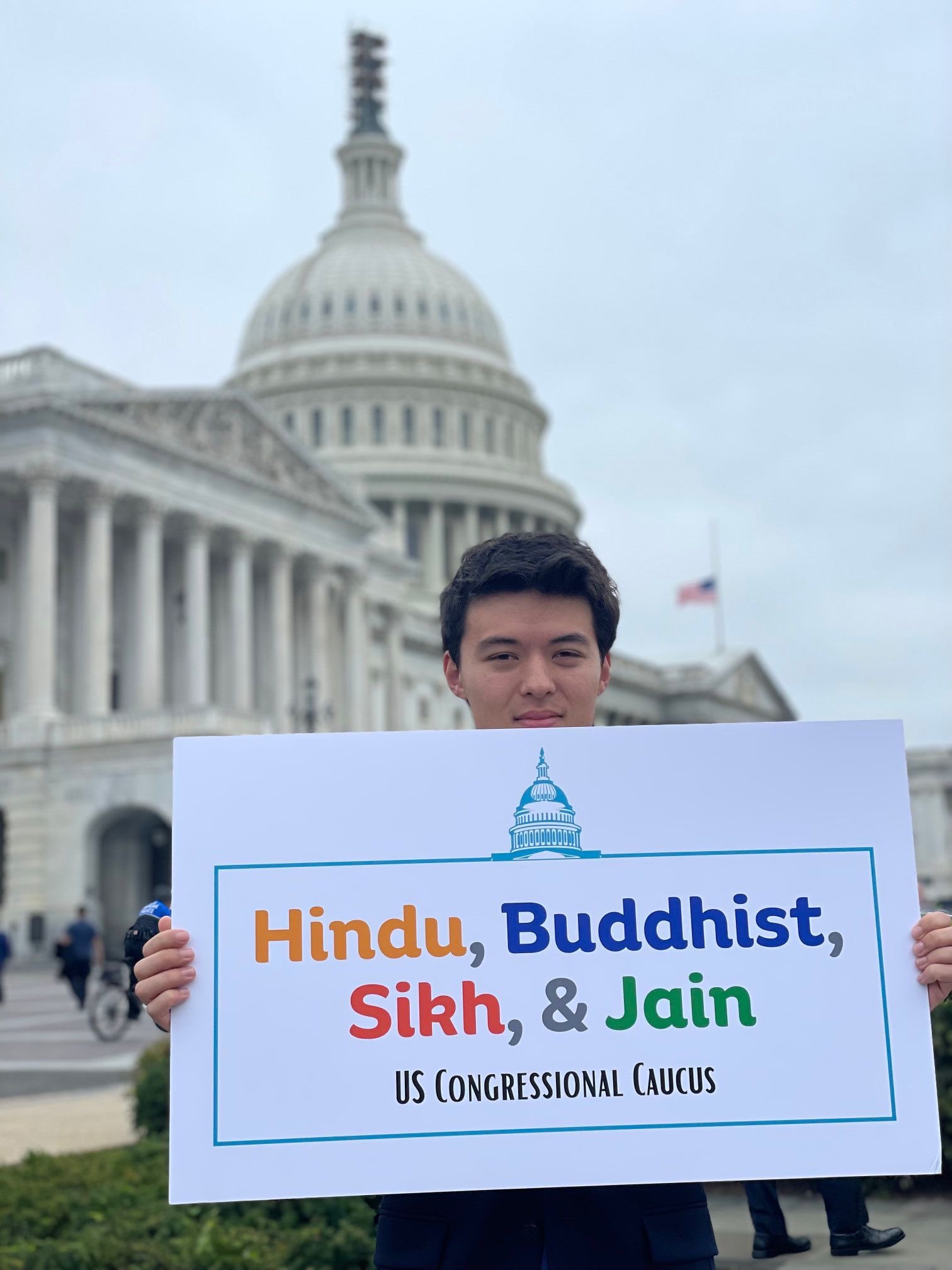 Representative Image /
Indian American Congressman Shri Thanedar on September 29 officially launched the Hindu, Buddhist, Sikh, and Jain (HBSJ) American Congressional Caucus, to amplify the voices of the Hindu, Buddhist, Sikh, and Jain communities of America in Congress.
The United States is home to approximately 3 million Hindus, 1.2 million Buddhists, 500,000 Sikhs, and 200,000 Jains. Over 1,000 Hindu temples, 1,000 Buddhist temples, 800 Sikh gurdwaras, and 100 Jain temples across the country serve as centres for community development, philanthropy, and spiritual well-being.
The launch at Capitol Hill took place in the presence of representatives from each faith including Dr Romesh Japra, the founder and chairman of Americans for Hindus.
Speaking at the press conference, Rep. Thanedar highlighted the significance of the caucus by citing data that points out how children from different faiths experience bullying. He also spoke about the recent case in which the life of an Indian student Jaahnavi Kandula was passed off as having "limited value" and her death was mocked.
 "This caucus will create a platform to have the discourse, engage in action, dispel the misinformation and disinformation of our culture and society, to express religious freedom, protect our existence, and speak the truth about who we are by pushing back on hate and bigotry," he said.
The main aims of the caucus, as the congressman outlined at its launch, include combating religious discrimination, addressing cultural misunderstandings, facilitating accurate representation and inclusion, promoting empowerment and well-being.
"Let this caucus be more than a momentary event. Let it be the beginning of a comprehensive movement—a movement aimed at molding an America where every citizen, regardless of their faith or cultural background, is recognized, valued, and empowered," Thanedar maintained.