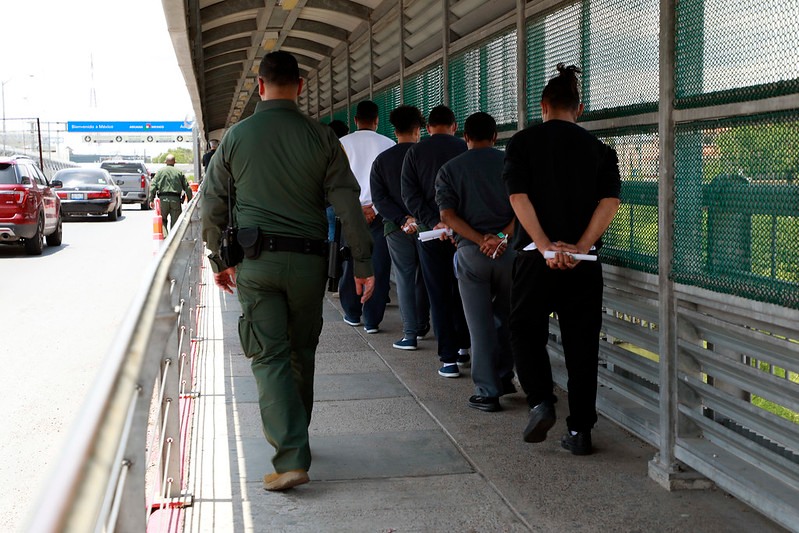 Representative Image / US Customs and Border Protection
Data from the United States Customs and Border Protection (UCBP) shows a five fold increase in the number of people from India trying to illegally enter the United States between October 2022 and September 2023 compared to 2019-2020. Statistics for the latest period shows close to 97,000 people from India detained at US borders compared to about 20,000 three years ago.
The majority of the illegals, about 42,000, have been caught at the borders of Mexico while some 30,000 had been apprehended at the Canadian borders of the United States. The rest have been picked up at other points of attempted entry.
The five fold increase in the last three years include single adults making up the bulk of the detainees , entire families and shockingly children without any accompanied adults.
What has not been a deterrent is the kind of hazards faced by people trying to get into the United States either through Mexico or Canada, the blistering heat or cold taking a human toll invariably and in some tragic instances leading to one or more deaths within a family. Rules being what they are young children are left in the custody of Immigration authorities.
The surge in the last three years has been partially explained by the end of the pandemic era Title 42 in May that denied asylum hearings with a view to allowing authorities for swift deportations. At times known as the "donkey route", human traffickers resort to taking people through tortuous land, seas and air of Central Asia, Middle East, Central and Latin Americas to seemingly safe havens in borders of Canada and the United States.
Authorities have long maintained that a good percentage of people taking the chance of an entry into the United States are from Gujarat and Punjab with unscrupulous agents fleecing huge sums of money for the "promised" land. The general impression of enforcement agencies is that for every person detained at the border, ten others have made their way into the country. One count is that there are as many as 12 million persons illegally in the United States.