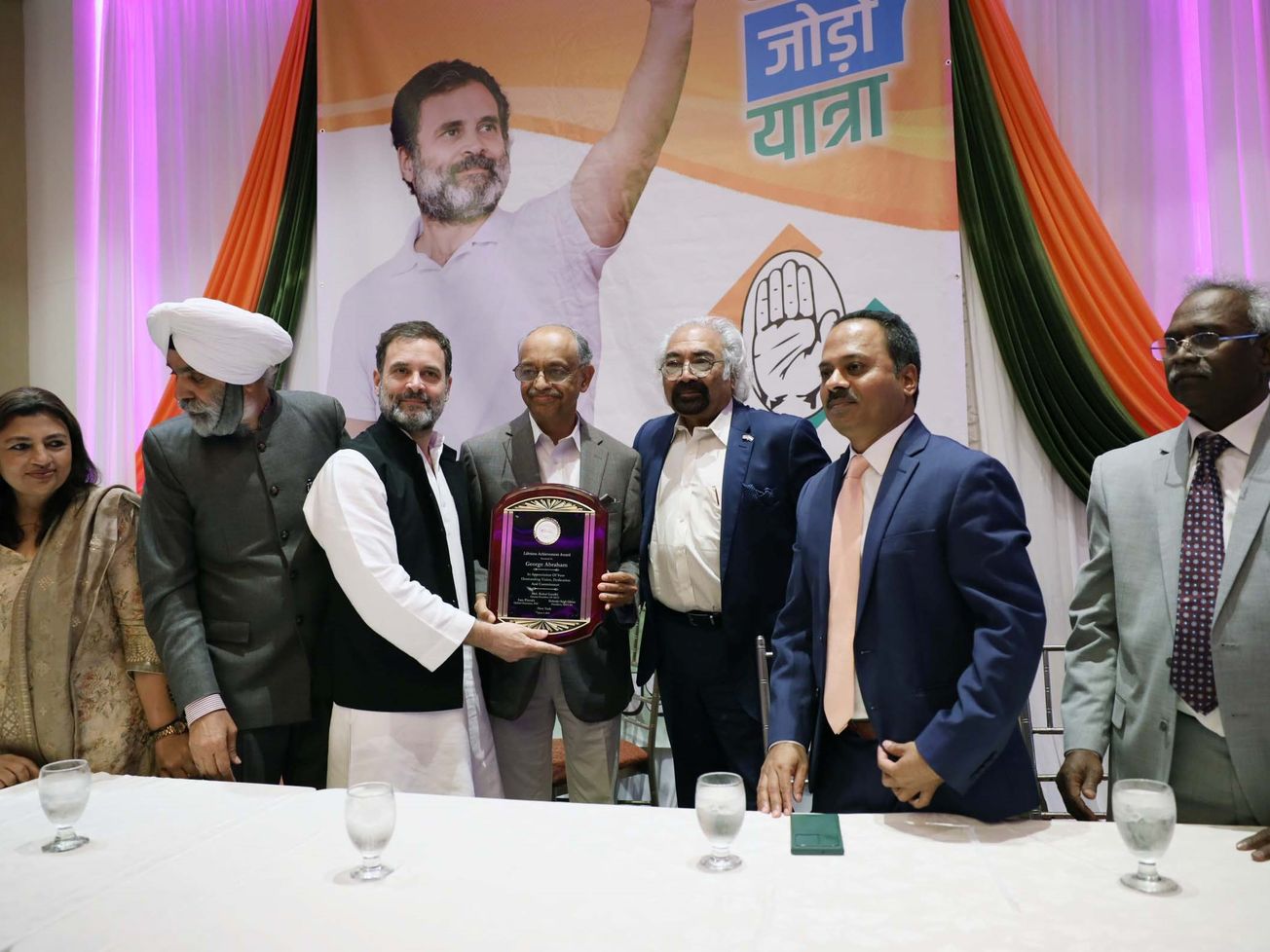 George Abraham, one of the founding members of the Indian Overseas Congress (IOC), who currently serves as the vice chairman of the United States chapter was honoured with a Lifetime Achievement Award for decades of his service to the organization.
The award was presented by Former Congress leader Rahul Gandhi at a reception in Queens, New York during his recent trip to the United States. IOC Global chairman Sam Pitroda announced the honour and invited Gandhi to present the plaque that recognized Abraham's vision and commitment to the organization.
According to the official release, Abraham's association with the Congress Party started during his school days. He worked in 'All Kerala Balajana Sakhyam' (a youth organization) and became its state treasurer. Later he worked in the Kerala Students Union (KSU) before moving to the U.S.
The Kerala resident was also instrumental in setting up an overseas organization to support the party. The first planning meeting to set up IOC was held at his residence in New York, the release noted. Sonia Gandhi, former All India Congress Committee president, inaugurated the organization on her visit to the U.S. on June 25, 2001.
"The award was a befitting recognition for a person for his vision, dedication, and hard work. His wife, Lona Abraham, too, worked side by side with him for the organization," the release added.