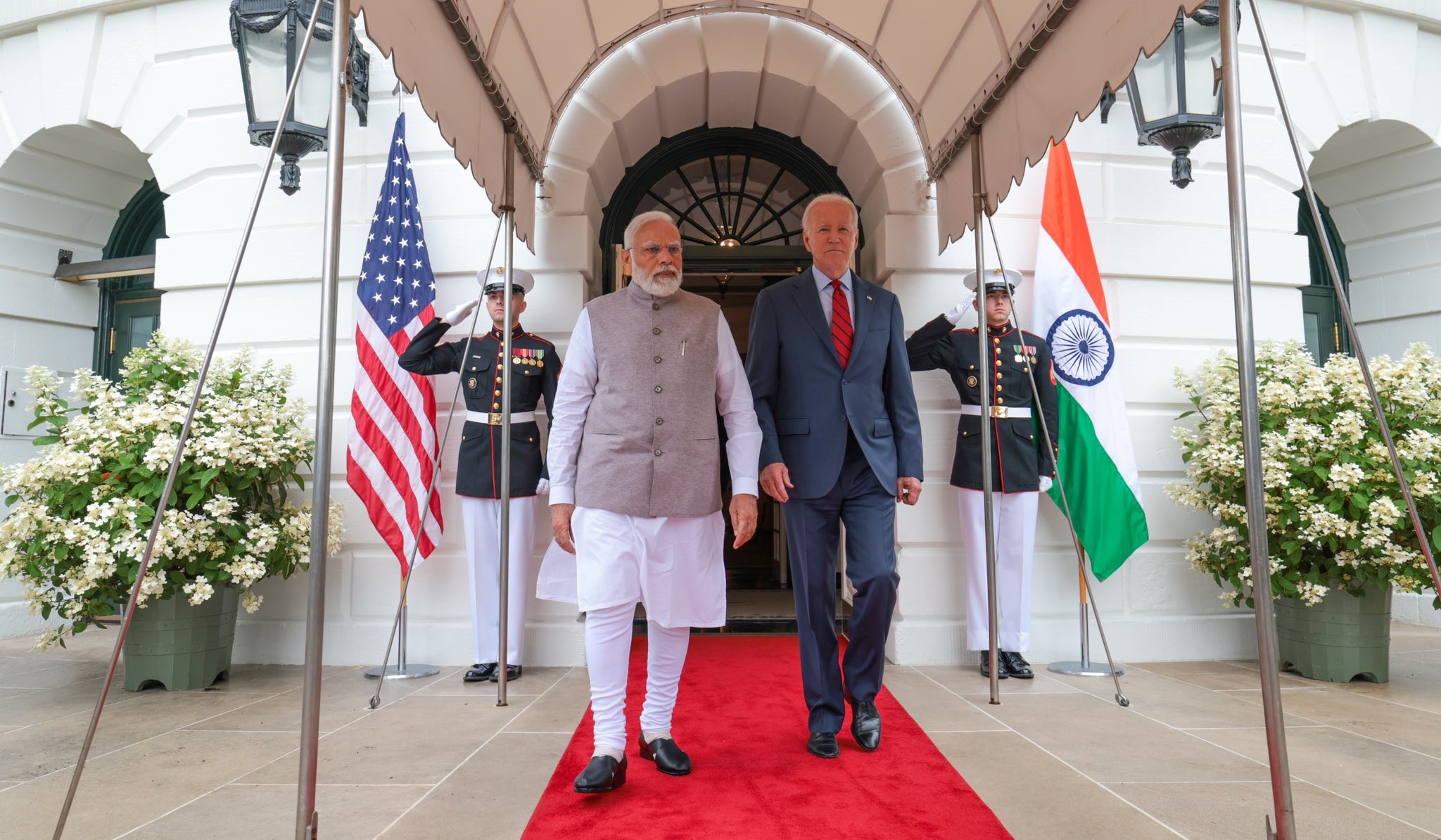 The US President Joe Biden with PM Narendra Modi. / Image ( June 2023) – X/ Narendra Modi.
US President Joe Biden will visit India from September 7 to 10 to attend the G-20 Leaders' Summit in Delhi. He will discuss a range of complex global issues ranging from clean energy to the Ukraine conflict with other G20 state leaders.
 According to a White House statement, "While in New Delhi, President Biden will commend Prime Minister Modi's leadership of the G20 and reaffirm U.S. commitment to the G20 as the premier forum of economic cooperation, including by hosting it in 2026."
 "President Biden and G20 partners will discuss a range of joint efforts to tackle global issues, including the clean energy transition and combating climate change, mitigating the economic and social impacts of Putin's war in Ukraine, and increasing the capacity of multilateral development banks, including the World Bank, to better fight poverty, including by addressing global challenges," said the White House press release.
 India assumed the G20 Presidency last year from Indonesia. The G20 world leaders' summit is scheduled to be held in the capital city of India on September 9 and 10. The 18th G20 Heads of State and Government Summit in New Delhi will be a culmination of all the G20 processes and meetings held among ministers, senior officials, and civil societies during the tenure of India's presidency. 
As per protocol, a G20 Leaders' Declaration will be adopted after the New Delhi Summit, stating the Leaders' commitment towards the priorities discussed and agreed upon during the respective ministerial and working group meetings, according to a release.