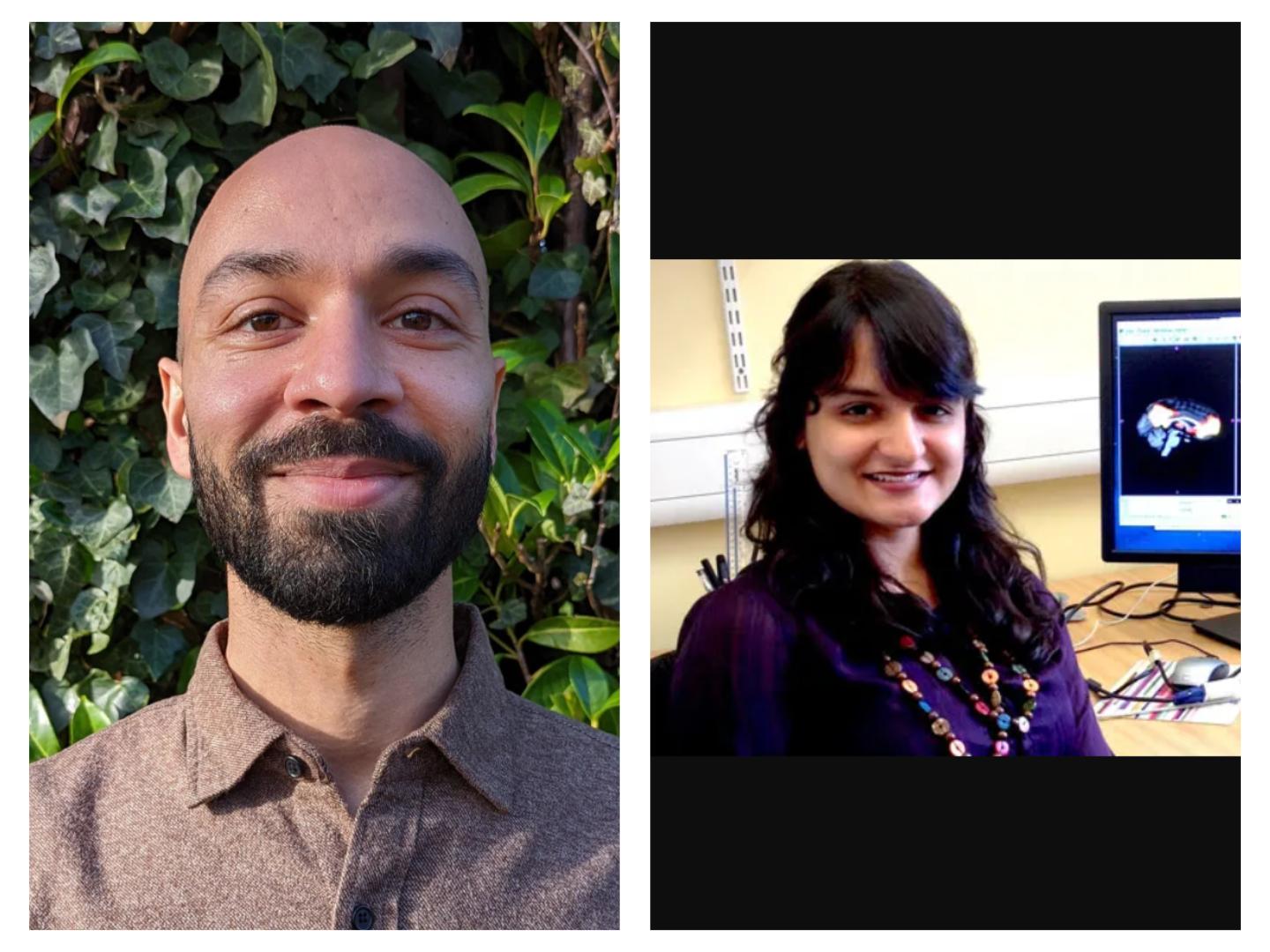 Raihaan Patel and Sana Suri / Images - Oxford University
Dr Raihaan Patel, as the lead author, in collaboration with associate professor Sana Suri, has devised a novel dementia risk score. This innovative score incorporates 11 predominantly modifiable risk factors and effectively identifies individuals who are susceptible to developing the disease from mid-life onward, predicting the likelihood of its onset within the following 14 years, suggests a large long-term study published in the open-access journal BMJ Mental Health.
The UK Biobank Dementia Risk Score, abbreviated as UKBDRS, has demonstrated superior performance compared to three other well-established risk scores: the ANU-ADRI from Australia, the CAIDE from Finland, and the DRS from the UK.
The researchers propose that enhancing the precision of their risk score could be achieved by incorporating cognitive assessments, brain imaging scans, and blood tests to detect signs of neurodegeneration. However, due to the potentially high costs and time requirements associated with these additional measures, their widespread availability might be limited. "Therefore, the UKBDRS may best be used as an initial screening tool to stratify people into risk groups, and those identified as high risk could then benefit from the more time-intensive follow-up assessments described above for more detailed characterisation," said Patel.
"It's important to remember that this risk score only tells us about our chances of developing dementia; it doesn't represent a definitive outcome," emphasizes Suri. "The importance of each risk factor varies and given that some of the factors included in the score can be modified or treated, there are things we can all do to help reduce our risk of dementia."
Patel completed a Bachelor of Applied Science in Engineering Science at the University of Toronto. He obtained his PhD in Biological and Biomedical Engineering from McGill University, concurrently working at the Douglas Research Centre. His research was centred on developing analysis techniques for multimodal magnetic resonance imaging data.
Suri attained her undergraduate degree with First Class Honors (BSc Hons) from the National University of Singapore. Subsequently, she pursued their MSc in Neuroscience (Distinction) at the University of Oxford. She was awarded a Clarendon Scholarship at Keble College, Oxford, where they completed their DPhil in Psychiatry in 2016.