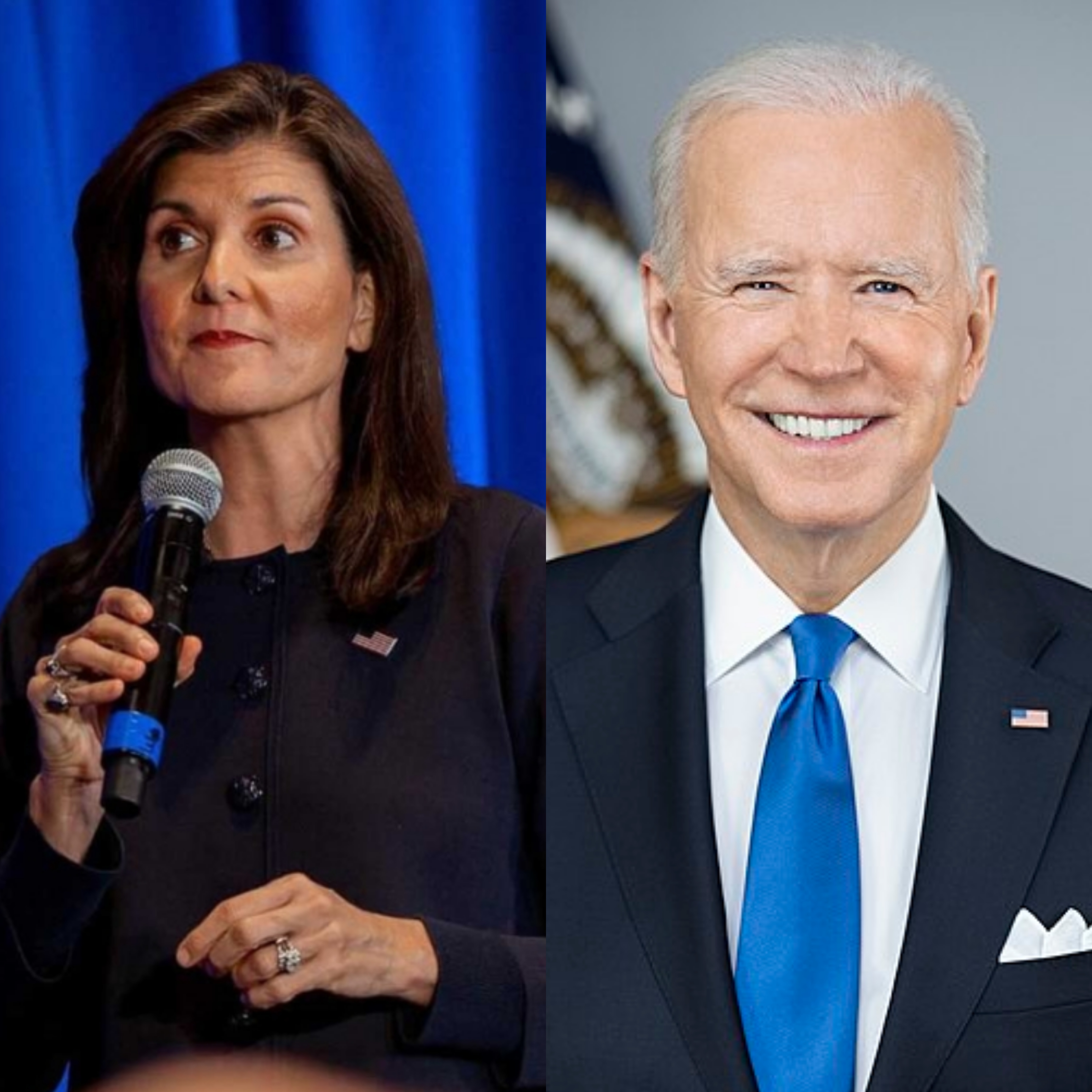 Indian American presidential candidate Nikki Haley has emerged as the Republican candidate leading ahead of reigning President Joe Biden by the biggest margin, in a new national poll by Marquette Law School.Biden is also trailing behind the other top two potential Republican candidates for president 2024, Donald Trump and Ron DeSantis, the findings revealed.
Former South Carolina Gov. Haley is leading Biden by 55 per cent to 45 per cent among registered voters. Trump is leading ahead by 52 per cent to Biden's 48 per cent, while DeSantis holds a 51 per cent to 49 per cent advantage over Biden.
96 per cent of registered voters said they would vote for the Haley in a head-to-head match-up with the current president who garnered the remainder 4 per cent votes. Among independents, Biden has a slight lead which becomes a huge lead among Democrat voters. However, that still puts Haley at a 55-45 lead over Biden.
The poll shows that Trump's edge over Biden grew since July when results found them tied at 50 per cent. Registered voters were asked who they would vote for among the two if they were on the ballot today, and 51 per cent chose Trump in September while 52 per cent did the same in November.The percentage of support for Biden remained unchanged since September.
White House press secretary Karine Jean-Pierre, on November 7 said these poll results should not be taken literally. "So, first, let me just be clear: I'm not going to speak to any — anything related to 2024. And I also want to be very clear here, like, we have to really take these polls with a grain of salt, as we should really be very mindful here," she said during a press briefing.