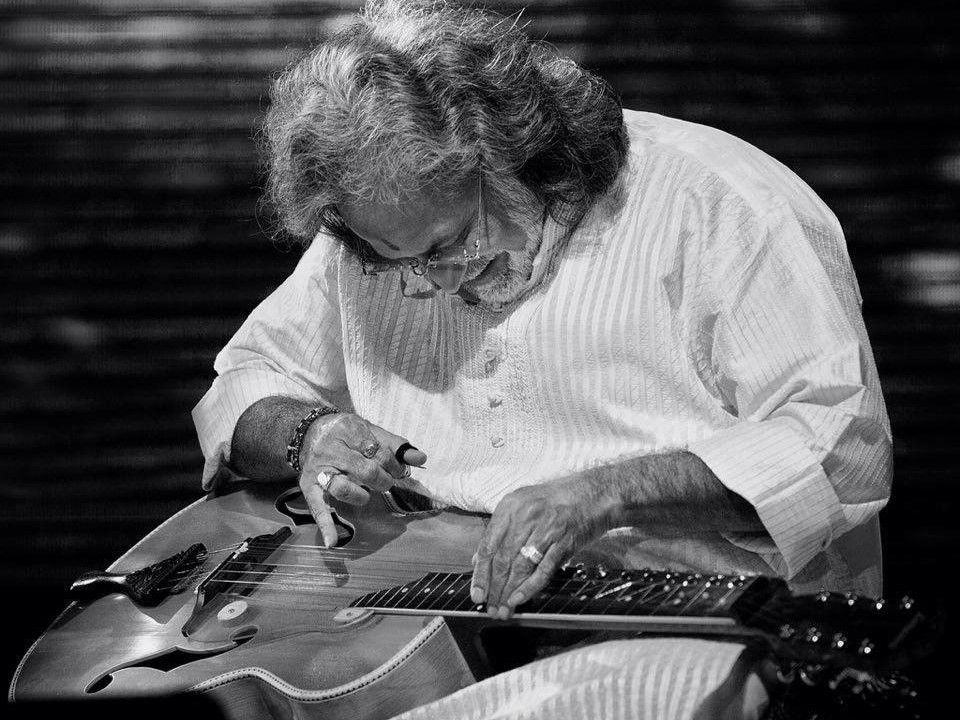 Asian Arts Agency will present a concert by Grammy award-winning Hindustani classical instrumentalist, Vishwa Mohan Bhatt at St. George's Bristol and Strode Theatre as a part of his UK Tour on June 4. The famed tabla artist Pandit Subhen Chatterjee will join him.
Throughout his illustrious career, Bhatt has graced the stage in more than 80 countries, captivating audiences at prestigious venues and festivals around the globe. His talent and artistry have been celebrated worldwide, including a memorable performance at Eric Clapton's Crossroads Guitar Festival. Bhatt's musical prowess has made him an international cultural ambassador of Indian music, bridging the gap between cultures through his exceptional talent.
Hailing from Jaipur, Rajasthan, Bhatt comes from a family with a rich musical legacy spanning over three centuries, firmly establishing himself as a maestro in the realm of mainstream Indian classical music.
The album "A Meeting by the River" in collaboration with Ry Cooder in 1993 earned him the prestigious Grammy Award. The album showcased the fusion of Bhatt's Mohana Veena, a modified version of the steel guitar, with Cooder's masterful guitar skills. In addition to his Grammy success, Vishwa Mohan Bhatt has been honoured by the Indian Government with several prestigious awards. He has also been bestowed with the Padma Bhushan, Padma Shri, and Sangeet Natak Academy awards, further cementing his status as one of India's most revered musicians.
The Mohana Veena, Bhatt's ingenious creation, has been pivotal in revolutionising the Indian classical music landscape. This modified instrument has elements from various traditional Indian stringed instruments, allowing Bhatt to explore new musical frontiers. With its unique sound and versatility, the instrument has become synonymous with Bhatt's musical identity, enhancing his performances with a distinct quality.
His accompaniment, Chatterjee was taught by the renowned tabla maestro Pandit Swapan Chaudhuri. He draws his foundation from the Lucknow gharana, which is one of the prominent styles among the six tabla styles in Indian classical music.