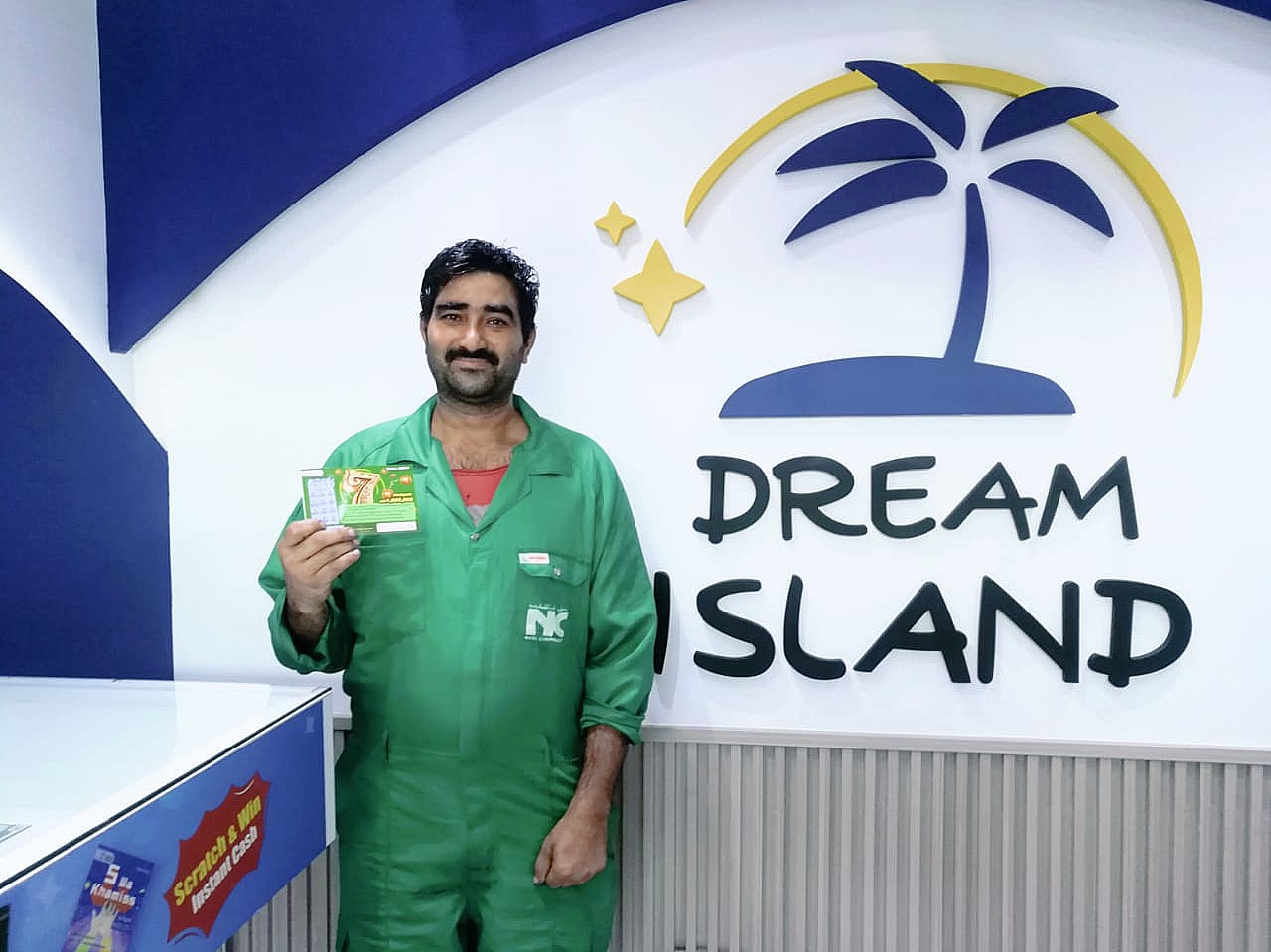 An Indian-origin electrician based in Abu Dhabi bagged a cash prize of over $2,700 (AED 10,000) in the Dream Island Lucky 7 scratch card game. A native of Himachal Pradesh in India, 38-year-old Ramesh Chand has been employed in the UAE intermittently over the past 12 years.
Presently, employed as a welder cum electrician at a construction firm in Al Ain, Chand garners a monthly income of up to $500 (AED1,800), inclusive of overtime.Being the primary earner in his family, he sends the majority of his earnings back to his family, consisting of his wife, son, and mother,
who reside in Shimla.
"I was planning to take the ticket from last month but could not go. This time I had office work in Abu Dhabi so I thought I will go to the airport and buy the ticket after work," shared Chand, whose surprise win happened at the Abu Dhabi Airport Arrival Hall branch. He bought several scratch cards during his visit, and to his surprise, one of them, a Lucky 7 scratch card worth dh50, yielded the much-awaited prize.
When asked what he thinks of the game, he said, "This scratch card can change everything at any time." Because of his win, he managed to convince others to try their luck as well. "Please keep on trying, we never know when luck will favour you," he adds. He says he will use the money to complete the remaining construction work in his family home.