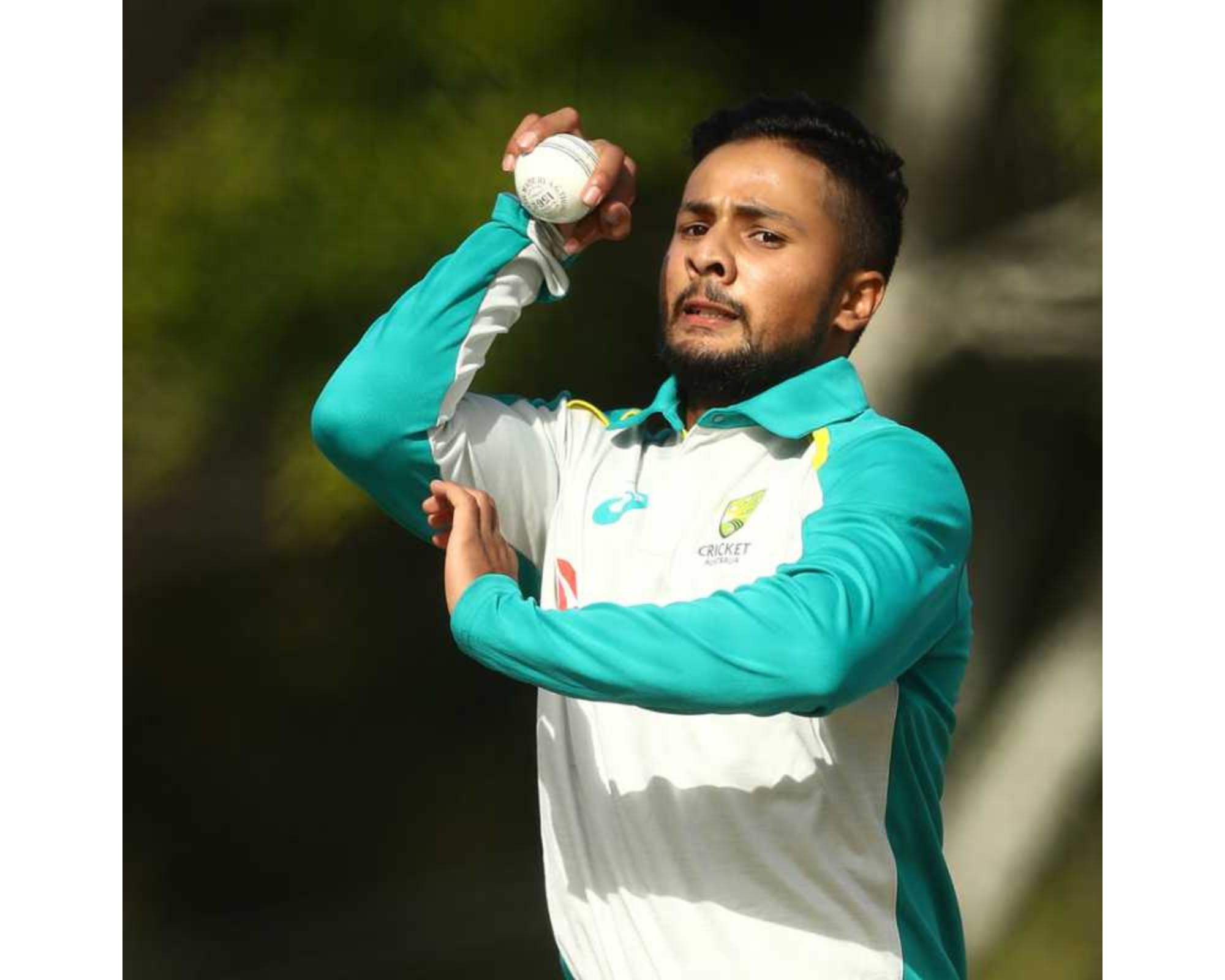 Young leg-spinner Tanveer Sangha has made it to Australia's extended 18-player one-day international (ODI) squad, surging into the World Cup calculations, just months ahead of the tournament starting in October.
Sangha, 21, has played for four teams in his career, namely, Australia Under-19s, Sydney Thunder, Washington Freedom, and Birmingham Phoenix. However, the last competitive match he played was for the Phoenix team against London Spirit on August 30, 2022, at Lord's Stadium, London.
A month after the match, Sangha was diagnosed with a lower back stress injury and was not expected to return until December, however, the delay only extended further resulting in him staying out of competitive cricket for almost a year.
T​he young player's injury did not stand in the way of him being picked for a five-match ODI tour of South Africa and a three-match tour of India, as per cricket.com.au. Selectors will trim the 18-member team by three players on September 28, 2023, following the third One Day International (ODI) in India. 15 players is the maximum number allowed for the World Cup.
S​election Chair George Bailey said Sangha has been on the radar for a long time and that his debut in the upcoming tours was inevitable. "He had an unfortunate injury last year which meant that he lost a bit of game time, but the age he is and the skillset he has I don't think that's going to set him back much. It's great that he's back fit and available to play, and looking forward to him getting some opportunities on this tour as well," he was quoted as saying by cricket.com.au.
Sangha's father, Joga Sangha immigrated to Australia in 1997. He had hoped for his son to pursue a volleyball career. Sangha, on the other hand, excelled in soccer, rugby, and cricket and finally pursued a career in the latter.