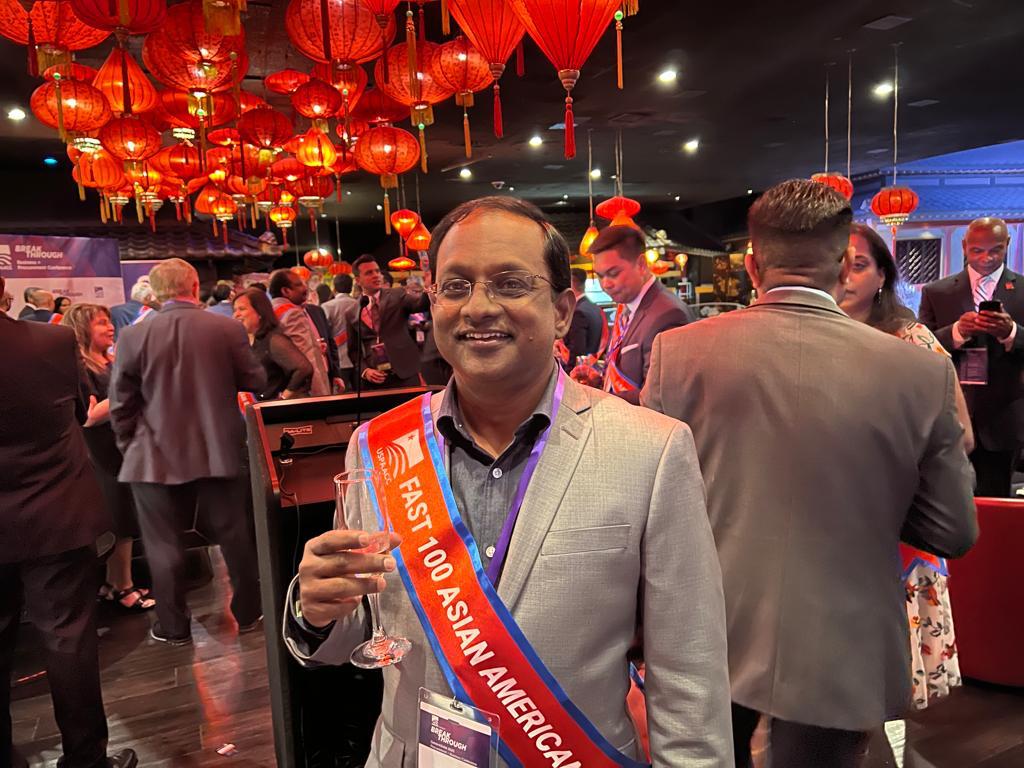 New Jersey-based Lorven Technologies, an IT consulting and Technology solutions provider received the Fast 100 Asian American Business Award from the US Pan Asian American Chamber of Commerce (USPAACC). The award was presented at a special function in Las Vegas.
USPAACC's Fast 100 Asian American Business Award program recognizes America's fastest-growing Asian American businesses based on the percentage growth of annual revenue for Asian American businesses. This year's award focused on the top 100 such businesses throughout America.‌‌ Reacting to the news, Lorven's founder CEO Bala Shan said, "The award was a recognition for the commitment and hard work of the Lorven Team."‌‌
According to a USPAACC release, to qualify for the award, at least 51 percent of the applying business must be owned and managed by Asian Americans, U.S. citizens or legal permanent residents and the business must earn at least $1 million in gross annual revenue. Award selections are determined based on the nominee's gross revenue percentage growth rate from the past two years.‌‌ Lorven registered a $ 20 million turnover, recording a 30 percent growth in turnover in the last two years, and emerged as a winner in the 100 company list.
The company s receiving the USPAACC award for the third time, previously in 2017 and 2018, the CEO said in an interaction with New India Abroad.‌‌ The immigrant entrepreneur reflected on his journey and shared that job creation has been a driving force for him since his early years. This inner calling has shaped his entrepreneurial identity today.
According to Shan, being an Indian American entrepreneur has been an immensely rewarding journey, despite the challenges and obstacles encountered along the way.‌‌ When asked about the level of support the US policy provides for small businesses, Bala elaborated, "The environment is conducive to growth. Tax relief measures, incentives for investment, and deductions for business expenses, easy access to capital facilitated through loan programs and guarantees provided by the Small Business Administration (SBA) have all helped us in a long way."‌‌
However, Bala raised concerns about the need for promoting entrepreneurial education and providing targeted equitable support and training to equip more small business owners with the skills and knowledge required for further growth.‌‌