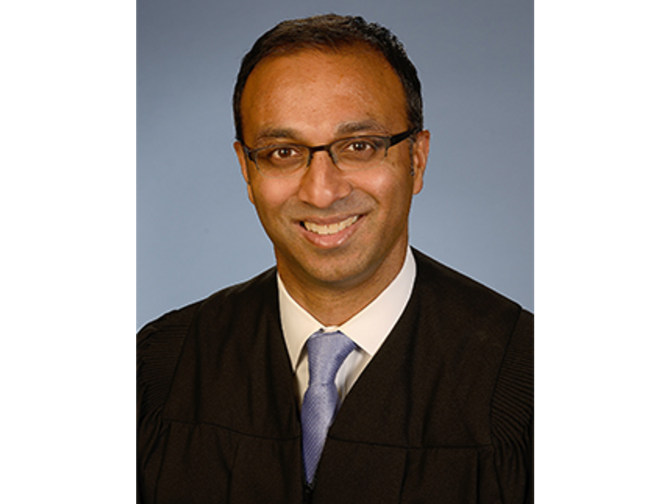 Amit P Mehta / Credit: Amit P. Mehta; Image - U.S. District Court
Amit P. Mehta, a distinguished Indian-American judge born in Patna, India, is currently presiding over the U.S. Justice Department's high-stakes antitrust lawsuit against Google. Appointed to the U.S. District Court for the District of Columbia in 2014, Judge Mehta's legal acumen and unique perspective make him a notable figure in this pivotal case.
The U.S. government levelled allegations against Google, accusing it of engaging in unlawful practices to establish and maintain a dominant position in online search and search advertising. The ongoing trial seeks to determine whether Google's actions have violated antitrust laws and whether it should be held accountable for any anti-competitive behaviour.
Judge Mehta's journey began with earning his undergraduate degree from Georgetown University in 1993 and completing his legal education at the University of Virginia's law school in 1997. Following law school, Mehta embarked on a diverse legal career, including roles at Latham & Watkins LLP and clerking for Judge Susan P. Graber. He later joined Zuckerman Spaeder LLP and eventually the District of Columbia Public Defender Service, before returning to Zuckerman Spaeder. At the latter, he specialized in white-collar criminal defence, business disputes, and appellate advocacy, representing a wide array of clients, including Dominique Strauss-Kahn, the former head of the International Monetary Fund, in a civil lawsuit.
Since taking the bench in December 2014, Judge Mehta has made substantial contributions to the legal field. One of his notable decisions in 2019 garnered national attention when he ruled that lawmakers should have access to then-U.S. President Donald Trump's subpoenaed financial records. Early in his tenure, Mehta played a pivotal role in a significant food-industry case by blocking a $3.5 billion Sysco deal for US Foods due to regulatory opposition, ultimately leading to the merger's cancellation.