The Indian duo outplayed their opponents in a hard-fought contest, securing an 11-10, 11-8 victory to claim the gold medal.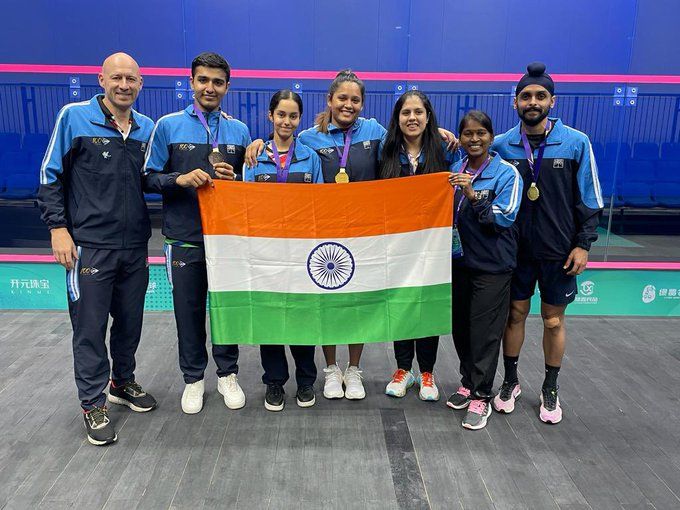 The Indian team of Dipika Pallikal and Harinderpal Singh Sandhu recently won the inaugural Asian Squash Mixed Doubles Championship in Hangzhou, China, held from June 27-30, defeating the Malaysian team of Rachel Arnold and Ivan Yuen 11-10, 11-8.
In a challenging first game where the scores were deadlocked 10-10, the seasoned Indian duo maintained their composure and eventually scored the winning point. In the second game, Malaysia's Arnold and Yuen put up a heroic fight and won 6-5. Sandhu and Pallikal, however, were able to withstand the pressure and dominate the last match to seal their win.
It was a double-medal day for India as the young pair of Anahat Singh and Abhay Singh, who faced defeat against the Malaysian duo in the semi-final, clinched the bronze medal.
Praising the medal winners, Prime Minister Narendra Modi tweeted, "Proud moment for India as our team concludes the Asian Squash Mixed Doubles with a Gold Medal for Dipika Pallikal & Sandhu Harinder and Bronze for Anahat Singh & Abhay Singh. Congrats to our players on their outstanding performance! All the best for future endeavours."