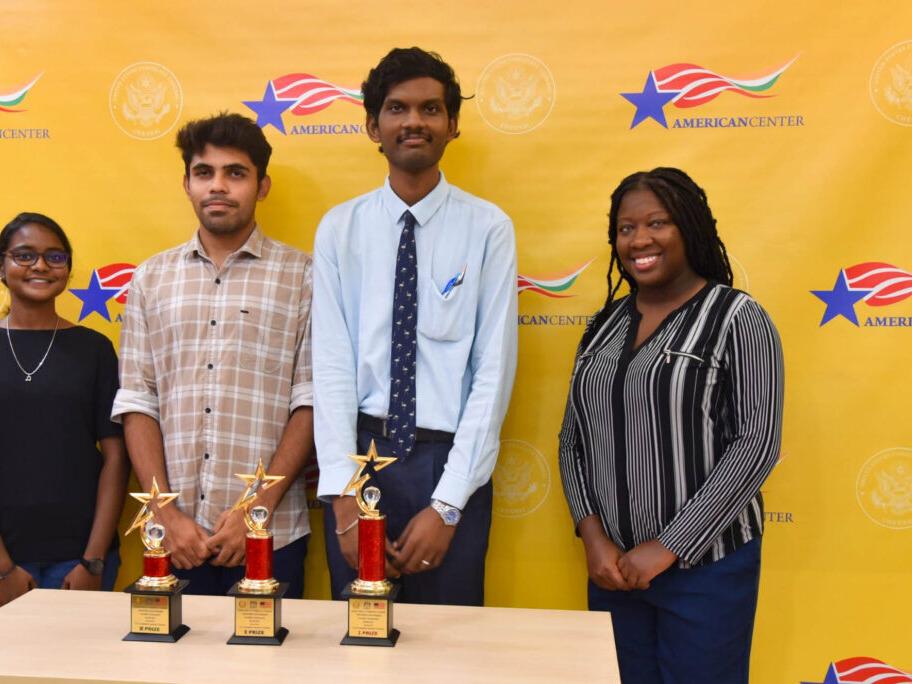 Intercollegiate Scrabble tournament finale held at the American Center / Image US Embassy
Joel Sathiaraj, a student of the Indian Institute of Technology (IIT-Madras) won the Alfred Butts Intercollegiate Scrabble tournament which was organised by the American centre, US Consulate General Chennai, in association with Queen Mary's College.
Tamil Nadu government's Director of collegiate education Dr G. Geetha inaugurated the tournament in the presence of US Consulate General Chennai's spokesperson Samantha Jackson and Queen Mary's college principal Dr B. Uma Maheswari. scrabble grandmaster Ranganatha Chakravarthy was the tournament director.
"Words are the most powerful tools of communication, especially in diplomacy. They bring nations, societies, and cultures together. The American Center Chennai aims at promoting education, intellectual engagement, and cultural exchange through such events," Samantha Jackson said.
Presidency College's Jebrish T. and Anindita S. Raju won the tournament's second and third rounds, respectively.  Around 108 scrabble players from city colleges competed in the tournament showcasing their linguistic and strategic prowess. The preliminary rounds took place at the Queen Mary's College and the finale was hosted at the US Consulate General Chennai's American Center.