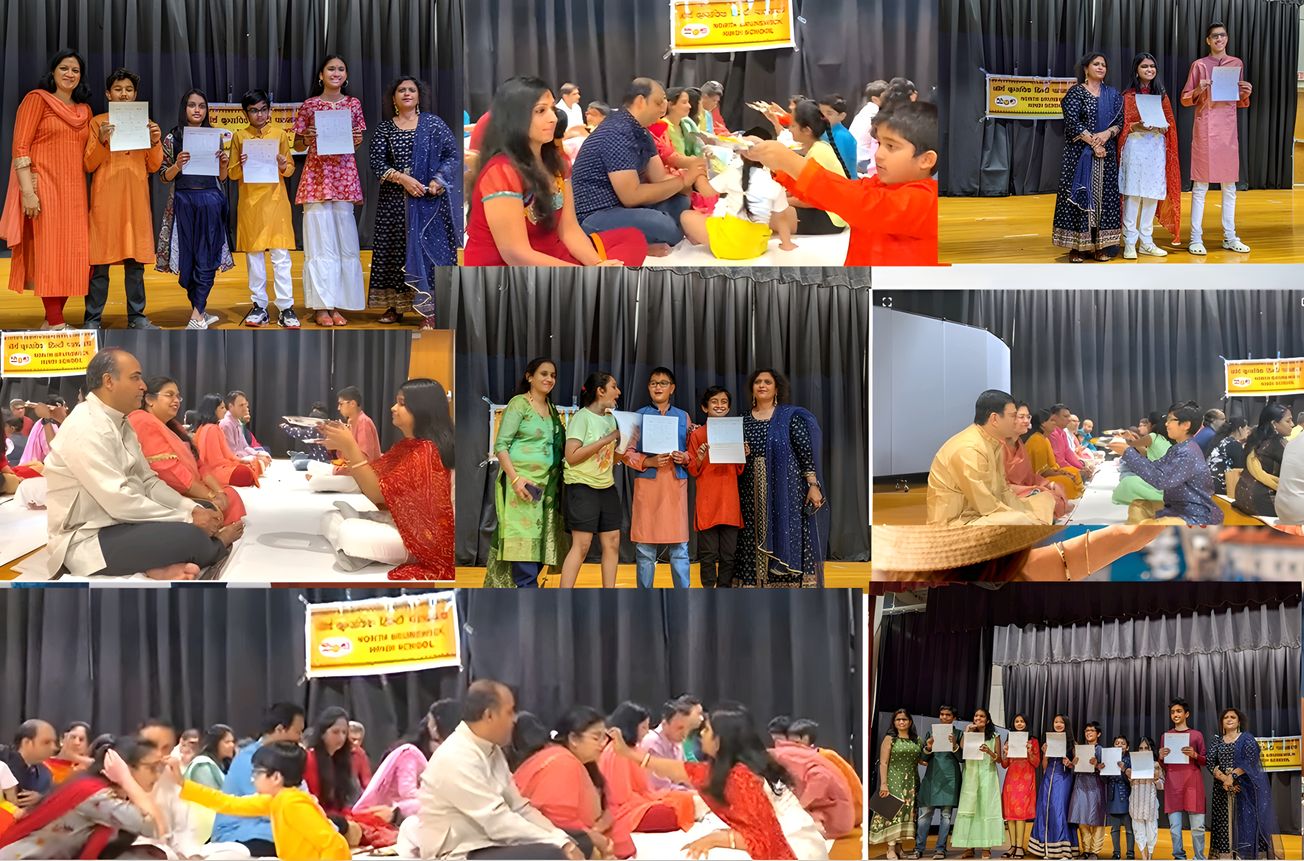 In an effort to preserve Indian culture and instill its values in the younger generation, the North Brunswick Chapter of HindiUSA recently organized a Matra-Pitra Pujan (Parents worship) event in one of its schools.
The event was organized with the support of a Sewa Aashram in New Jersey as part of the students' graduation ceremony. According to a release by the organization, 26 families took part in the ceremony that emphasized the importance of respecting and worshipping parents.
As part of the ceremony, children honored their parents by offering them Aarti, a traditional Hindu ritual of waving a lighted lamp, reciting sanskrit shlokas (holy verses) and offering sweets as a token of their love and appreciation. The parents, in return, blessed their children and wished for their well-being and prosperity.
"The program aimed to educate children about the significance of honoring and worshiping their parents, instilling in them a deep sense of respect and gratitude. By partaking in the puja, the children learned to pay homage to their parents and express their appreciation for their guidance and support," the release stated.
The organization that strives to foster appreciation of Indian Culture in the younger generations believes that such events will not help them accomplish their mission but will also help the students grow into responsible and compassionate adults who value as well as uphold traditions and culture.
"Through initiatives like Matra-Pitra Pujan, the organization hopes to strengthen the bond between generations, fostering a sense of unity and appreciation for one's roots," the release mentioned.