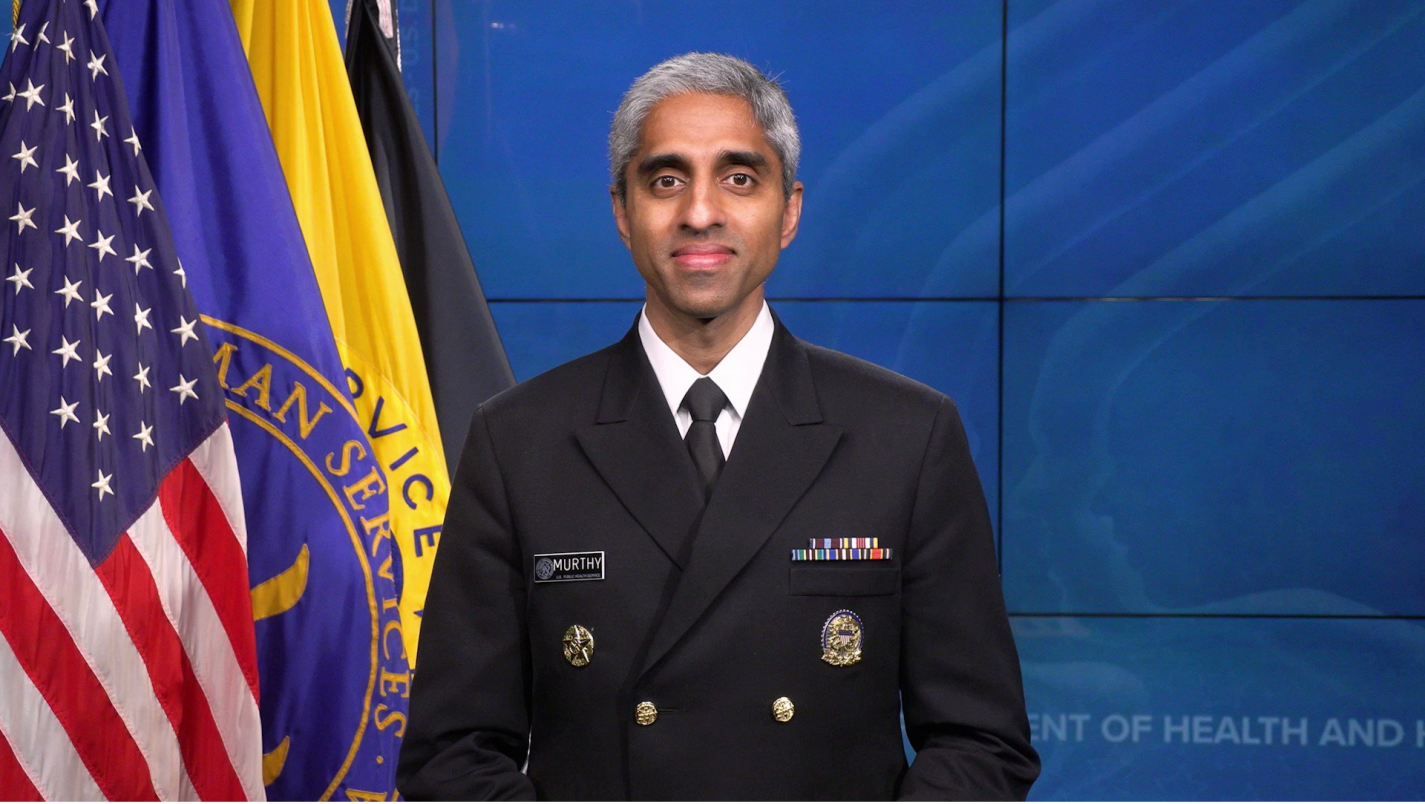 Surgeon General of the United States Dr. Vivek Murthy / Image – X/Dr Vivek Murthy
In a special Health and Veritas podcast with academics from Yale University, Harlan Krumholz and Howard Forman, US Surgeon General Vivek Murthy said that mental health and wellbeing have been two of his department's primary focuses alongside COVID. The Indian American also served as the United States' Surgeon General in the Obama administration.
During the conversation, Dr. Murthy discussed the mental health crises in the United States as well as insights into his personal life, ranging from his Indian roots to his love of mangoes. Having made mental health and well-being a priority to work on, Murthy stated that the subject is very important to him personally, "Not just in my own life, having struggled with mental health, but as a doctor, having cared for many patients over the years who were having mental health struggles."
On the importance of mental health, he stated that after medical procedures, it was frequently discovered that undiagnosed mental illness was affecting patients' lives. "Mental health is not only a crisis, but an accelerating crisis in our country," he said, drawing on his extensive experience. 
In response to a question about his views on various health issues in the country, such as life expectancy, obesity, mental health challenges, and addictions, Dr. Murthy stated, "I think one of the key things that is become clear is that we have not focused nearly as much on the drivers of the crisis as we have on trying to expand treatment to take care of the consequences of the crisis. Our predominant focus has always been on treatment."
Speaking about his family's journey from India to the US, he said that his parents grew up in India and immigrated to the United States when he was three, settling in Miami, Florida.He reflected on the difficulties his family had encountered while arriving in the United States and the kindness shown to them.
"I remember looking at my mother and father and my grandmother in her wheelchair and at my sister and brother-in-law, thinking about the journey that my parents had been on," he said recalling his first swearing-in as Surgeon General in front of his family and friends.
"I thought about the fact that he was a poor farmer in a small village in India. And to think that his grandson would one day be asked by the president to look out for the health of an entire country, that is a journey that can happen in very few places. And I'm grateful to have had that journey take place here in the United States," he further said.
While speaking about his childhood home in Miami, Murthy mentioned that his parents had planted 10 different kinds of mango trees and other fruit trees in an attempt to recreate India in the backyard. Explaining his love for mangoes, the Surgeon General said, "I grew up eating mangoes in particular. And I will admit, I'm not proud of this, but I'm probably a bit of a mango snob. It's very hard for me to eat mangoes from stores because I'm so used to these high-quality mangoes, straight off the trees, that are just so, so sweet."
Murthy spent the majority of his nearly forty minute conversation discussing mental health issues, drawing on his own personal experiences, and insight. He stressed on the importance of addressing these issues. The podcast can be listened here.