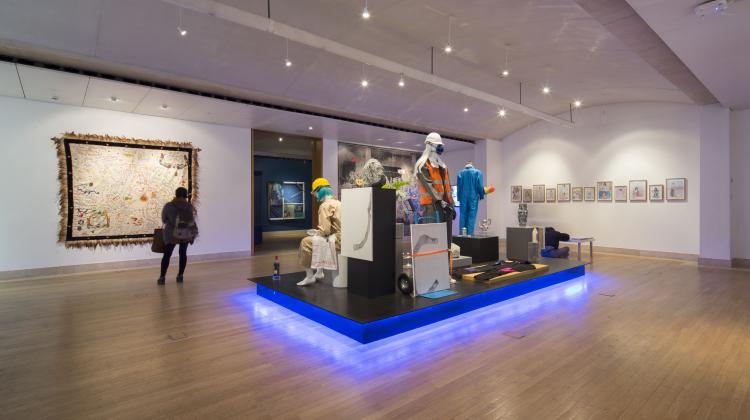 An ongoing exhibition at London's Brunei Gallery SOAS( School of Oriental and African Studies) presents unique aspects of traditions rooted in Jainism, an ancient religion of great cultural significance in India.
Titled "Pure Soul: The Jaina Spiritual Traditions" the exhibition is organised by the Centre of Jaina Studies at SOAS and will  run through June 25, 2023. It features sayings and life stories of Jain saints, including Taraṇ Taran, Srimad Rajacandra and Kanji.
According to the press note, the exhibition aims to "acquaint a wider public with some unique aspects of Jaina traditions" and  celebrate two decades of the Jain centre. Part of the ongoing research at SOAS, the exhibition focuses on underrepresented facets of the Jaina way of life.
It includes a non-image venerating Śvetāmbara mendicant traditions and their lay supporters; and traditions rooted in the spiritual teachings of the Digambara monk Ācārya Kundakunda. Additionally a conference, film screening on Kanji saints, panel discussion, lectures, and a cultural programme co-organised by the Centre of Jaina Studies SOAS and Jain communities in London will also be hosted at the gallery.
The Centre of Jaina Studies promotes Jain culture and religion through an interdisciplinary platform for academic research, teaching and publication. It also promotes activities such as academic exchange programs, academic conferences, workshops, seminars and symposia.
Brunei Gallery, founded in 1996, has hosted over 200 exhibitions and projects by prominent artists, researchers, and academics while being a student resource and public facility. A collection of artwork was formalised into the SOAS Object and Artwork Collection in 2007