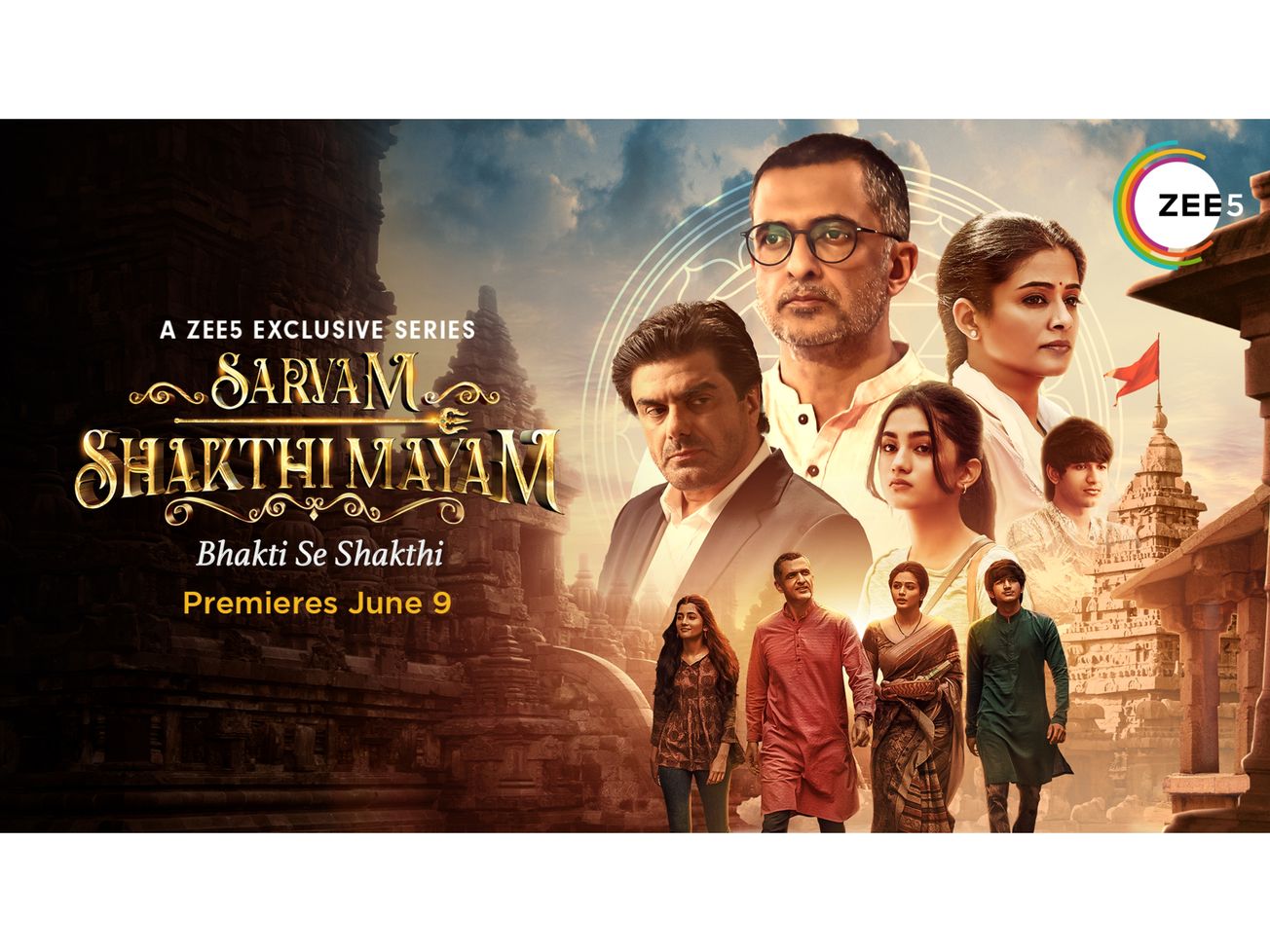 ZEE5 Global, the largest streaming service for South Asian programming in the world, unveiled its latest exclusive series, 'Sarvam Shakthi Mayam'. The docudrama series, which was created by BVS Ravi, will be available on ZEE5 Global starting June 9.
Directed by Pradeep Maddali and produced by Anvic Entertainment LLP and Raw Entertainments LLP, the series features many well-known actors, including Priya Mani, Sanjay Suri, Samir Soni, Ashlesha Thakur, Subbaraju, and Abhay Simha Reddy.
The 10-episode series covers the personal journey of an atheist writer, and a dysfunctional family as they visit 18 Maha Shakthi Peeths (significant shrines of Hinduism) as part of a pilgrimage. A middle-aged man named Madhav Suri (Sanjay Suri), who was previously expected to succeed in life, is now constrained by problems as a result of his desire for achievement. He is married to the woman he fell in love with, Priya (Priya Mani), but his father-in-law constantly looks down on him because of his failed business endeavours. Once they begin their quest, things change.
The movie's main focus, will be on how the characters experience heavenly interventions in nature along the path that aids them in winning their conflicts. Commenting on the show, Director Maddali said, "The show is about how devotion and divinity are always, interesting, and yet debatable at every level and reason. The series states that God doesn't reside only in temples but makes us realise that God is within us. The motive of this show is self-realisation. "
Suri, who plays the role of Madhav, said, "Without a doubt, I must say playing this character who goes through his journey with a beautiful awakening of sorts was something I loved. The writer and makers very well conceived a journey that brings about inner clarity for the character during challenging times.