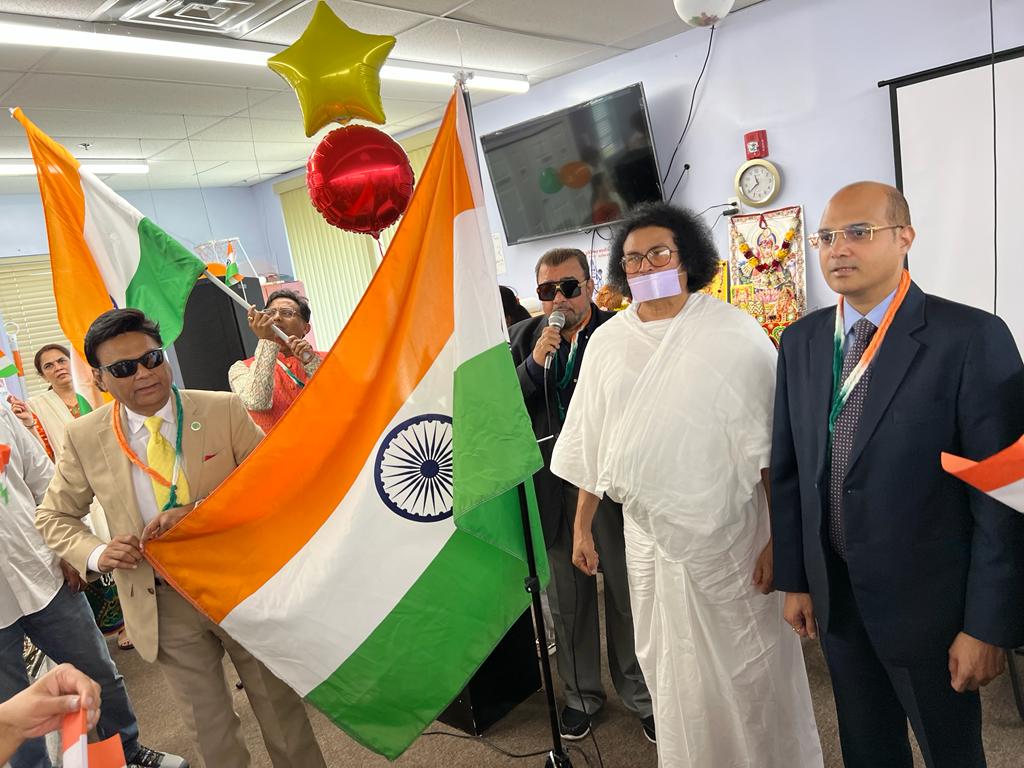 World Vegan Vision and an Iselin Adult Care Center jointly celebrated India Independence Flag Hoisting Day in Woodbridge, New Jersey on August 11, 2023.
Deputy Consul General of India in New York, Dr. Varun Jeph and Acharya Lokesh Muni unfurled the Indian flag at the event which was attended by 250 people. The flag hoisting was accompanied by the Indian national anthem followed by speeches and wishes from esteemed guests. Renowned singer Varsha Joshi delivered a patriotic song, while event emcee Kulraj Aanand led the singing of the American National Anthem.
In his speech, Deputy Consul General, Jeph expressed his gratitude and stressed the importance of celebrating this day with seniors and members of the community. He also lauded the World Vegan Vision's mission and urged everyone to support it.
Several prominent community leaders and organisations extended their support to the event including the Gandhian Society, the Indo-American Cultural Association Edison, N.J, GOPIO Silicon Valley, Dipak and Nayna Shah, Dr. Jayesh Patel, Mukesh Parikh among others. A vegan lunch was served to all the guests, to promote healthy and sustainable food choices.​