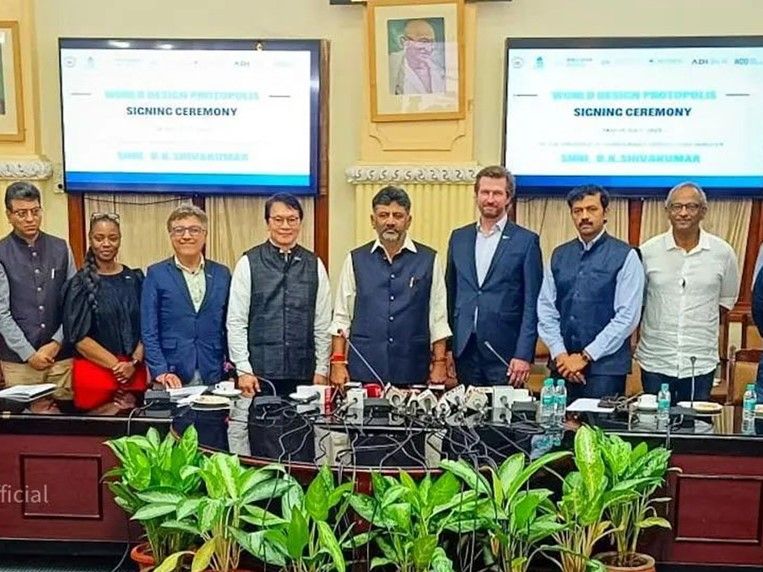 The World Design Organization launched World Design Protopolis, a new programme that will support the creation of solutions-based initiatives to address key development issues globally. The programme's inaugural cycle will take place in Bengaluru which will work to empower communities with the design knowledge and resources required to initiate projects that improve quality of life.
The programme represents a significant expansion of WDO's existing programme roster and mission of design for a better world. Derived from the idea of prototyping a metropolis, the term protopolis was first introduced by the city of Bengaluru as part of its 2019 bid for world design capital, a news release stated.
Unlike WDO's other community-led programmes, World Design Protopolis will follow a highly iterative and participatory approach to implement projects that use design as a driver for positive change within a community, neighbourhood or borough, align with one or many of the United Nations Sustainable Development Goals (UN SDGs) and engage methods and resources to measure the increase of civic well-being, the release said.
"There is no doubt that design represents a fundamental tool to help shape more equitable, dynamic and interconnected cities. The establishment of world design protopolis represents an important next step for our organization as we strive to make design methodologies more accessible and translatable across a variety of social and economic contexts," stated WDO president David Kusuma.
"World Design Protopolis Bengaluru with its inclusive, equitable, participatory and sustainability focus will 'refuture' the city with long term solutions that are transferable and make it a lighthouse program for the world.  What is unique about WDP BLR is the coming together of the Public, Private, Plural, People and Pedagogical sectors as key stakeholders in the process," shared Jacob Mathew, president of the Association of Designers of India, Bengaluru chapter.
With the goal of exploring both singular and multidimensional projects, Bengaluru's World Design Protopolis project will be hosted in partnership with Bruhat Bengaluru Mahanagara Palike (BBMP), Srishti Manipal Institute of Art, Design and Technology and the Association of Designers of India over a five-year period from 2023 to 2028.
The city, which boasts a population of over 11 million and represents an important tech hub within India's southern Karnataka state, will leverage the programme's platform to address issues related to urban transformation, public health, mobility and the revitalization of the region's watersheds and urban parks, the release said.