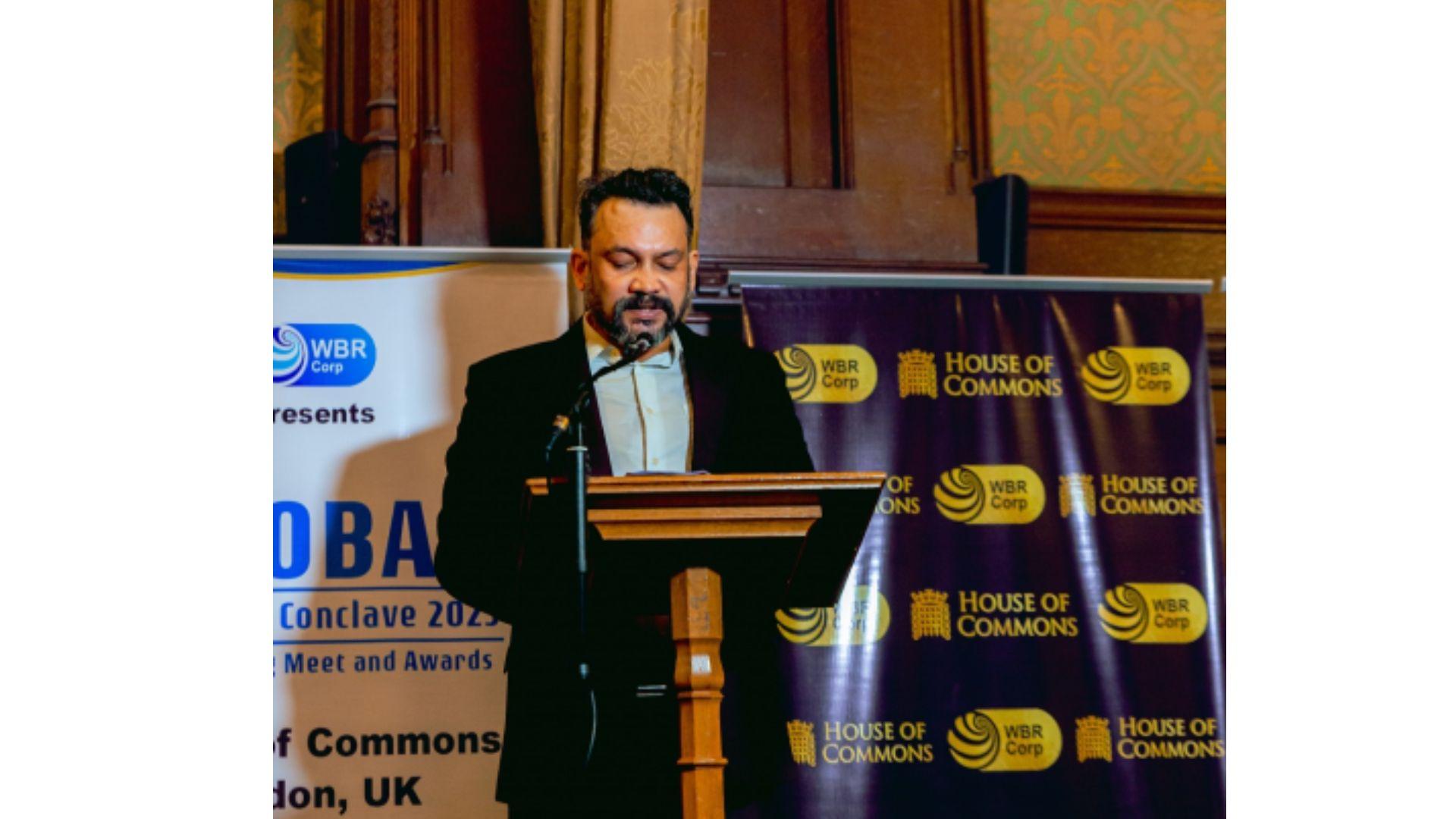 S K Sahu, Director WBR Corp UK Limited /
In recognition of the contributions made by businesses, entrepreneurs, and industry leaders in fields as diverse as real estate, healthcare, and social work, the consulting firm WBR Corp in Asia and Europe hosted the Indo-UK Global Business Conclave and Excellence Awards 2023 at the House of Commons in London, United Kingdom. It also aimed at promoting start-ups and Micro, Small & Medium Enterprises (MSMEs) in India.
Nitish Jindal was named Leading Foreign Policy Liaison and Advisor, while Dr. Punit Raj Singh was named Most Promising Doctor of the Year, and Dr. Arvinder Singh was honored for his outstanding contributions to the fields of cosmetic dermatology and cosmetology.
Other honorees included CA Suresh Jha for his exceptional contribution to social work, Dr. Harvinder Kaur Pabla as the year's most influential education leader, Bhakti Kapoor as the most promising nutrition and wellness expert, and Veena Jha as the year's most outstanding social worker.
"Platforms like Indo-UK Global Business Conclave and Awards result in improvement in the visibility and popularity of the participants and provides excellent networking opportunity. It also positively impacts the overall quality of products and services, the awardees offer to their clients as they have a reputation to live up to, effectively enabling them to rise to match the international standards," said S Gupta, director of WBR Corp.
WBR Corp Indo-UK Global Business Excellence Awards recognized organisations and people for product and service quality, pricing, marketing strategies and leadership position in the industry/market segment/geography, customer satisfaction, entrepreneur initiatives, exemplary business practices, and business growth.
Member of Parliament Valerie Vaz; London Chamber of Commerce and Institute's head of international Marta Kozlowska; and Birmingham City University's pro-vice-chancellor Steven McCabe were the chief guests at the event. Meanwhile, the host of the gala dinner organized at the House of Commons, and Member of Parliament Virender Sharma, said, "Continuing growth in different sectors requires excellent performance by new entrepreneurs and expansion of existing businesses."