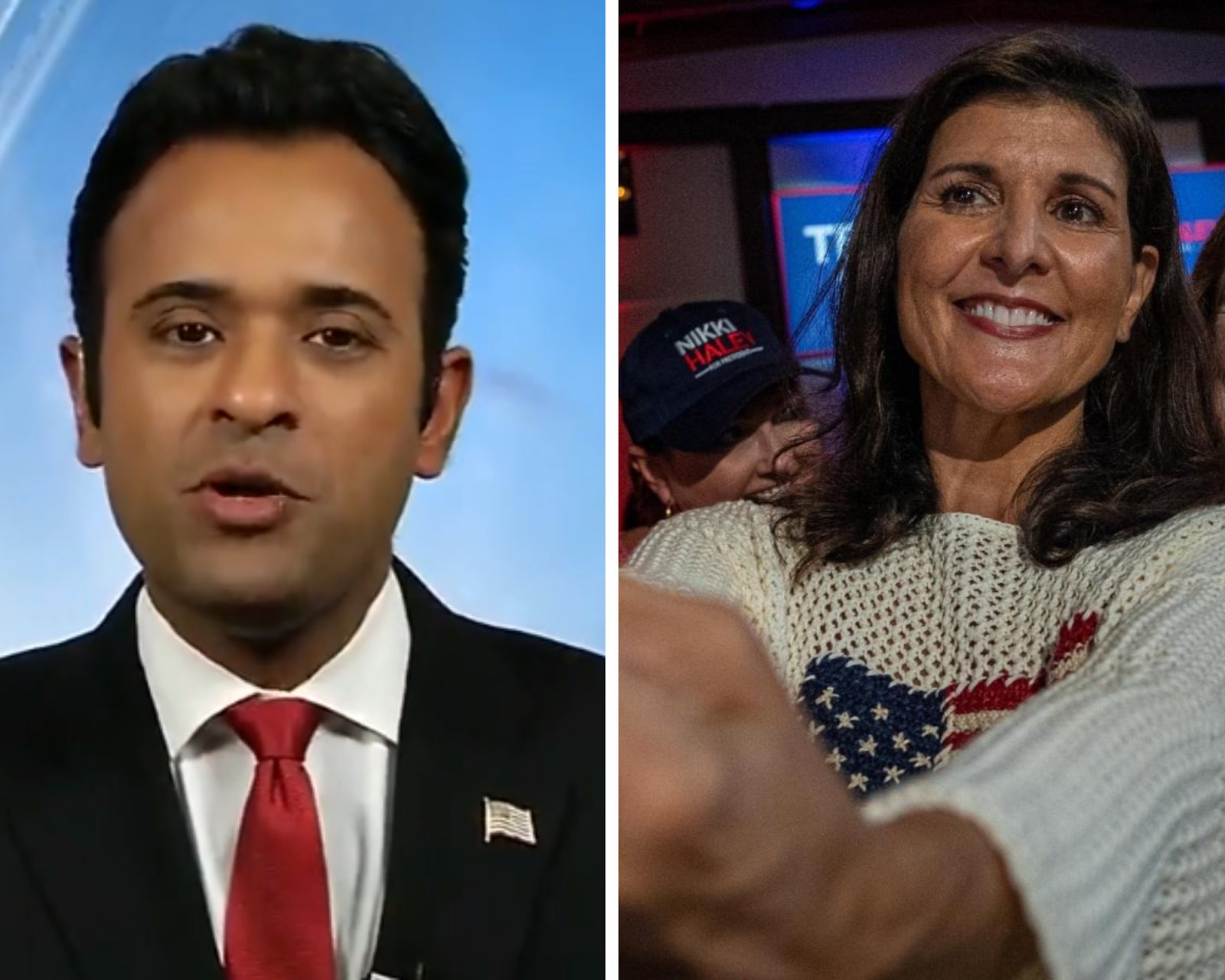 Vivek Ramaswamy took a dig at Nikki Haley after the latter told Israeli Prime Minister Benjamin Netanyahu to "finish them (Hamas)". Haley made these remarks after gunmen, affiliated with Hamas's military wing, opened fire on residents of southern Israel. Human Rights Watch reports that hundreds of people are being held hostage by Hamas and Islamic Jihad after they fired rockets at Israeli cities, killing several people and destroying property. 
Reacting to the inhuman attack, Haley took to X, and wrote, "This is not just an attack on Israel — this was an attack on America. Finish them @Netanyahu. They should have hell to pay for what they have just done." Ramaswamy also shared his views through tweets, as well as in an interview on the Tucker Carlson Show on October 9. 
"What the heck went wrong with US-Israel intelligence to allow this attack to happen? The same broken apparatus that allowed this mess to transpire can't be the same one we trust to clean it up. Everyone else seems to think this is a 'question for later', "but this is a question for now," Ramaswamy told Carlson. He later shared the interview clip on X, and took a swipe at his GOP opponent in the upcoming presidential primary elections, with what he wrote in the caption.
"Rabidly shouting "FINISH THEM!!!" isn't a coherent solution to a complex problem. This is the real world, not a video game. @NikkiHaley has foreign policy "experience" and it shows," Ramaswamy said. 
Following the attack, Israel retaliated and launched airstrikes on Gaza. While the Israel-Palestine conflict continues to rage, world leaders have spoken and taken sides. Supremos of the UK, India, and the US offered their support to Israel. Lawmakers across the globe have offered their views on the situation in the form of interviews with media outlets, and statements released by their offices, while some have taken to Twitter to express where they stand on the matter.