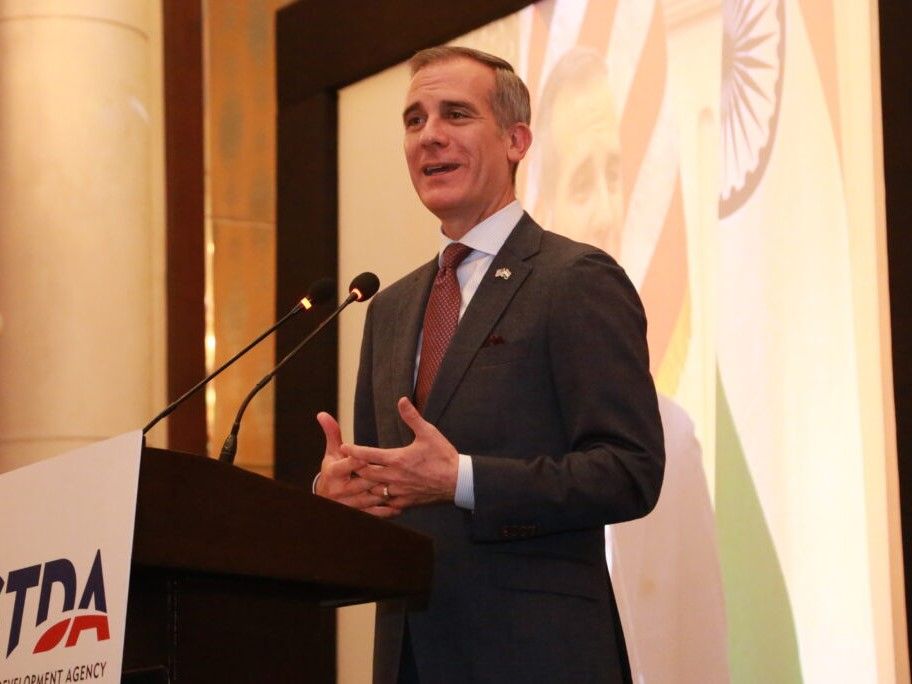 US Ambassador to India Eric Garcetti and Department of Telecommunications Secretary of India K. Rajaraman on May 24 inaugurated a workshop hosted by U.S. Trade and Development Agency (USTDA)  on "U.S.-India 5G & Next Generation Networks."
Over 150 senior Indian and U.S. government officials and leading industry experts and officials exchanged information on approaches, solutions, and applications of 5G and next generation networks in India.
The officials also highlighted new opportunities for U.S.-India technical and commercial cooperation in the sector, expanding strategic technology partnership, an important element of the U.S.-India initiative on Critical and Emerging Technology (iCET).
The Indian telecommunication sector is the second largest in the world, with 1.2 billion subscribers. The rapid growth of India's 5G sector presents a compelling need for infrastructure development, — an opportunity for U.S. and Indian firms to share expertise, establish new partnerships and leverage private sector financing to support India's digital connectivity goals. Facilitating 5G deployment is an increasingly important pillar of the U.S.-India technology partnership and one of the six areas of focus for the U.S.-India iCET initiative, said a release shared by USTDA.
"The United States and India enjoy a strong relationship founded on shared values and mutual benefit.  The United States and its private sector stand ready to build on this long partnership with India by expanding innovation, investment, and knowledge sharing to achieve shared prosperity and to promote an open, transparent, and inclusive global digital economy," Garcetti said.