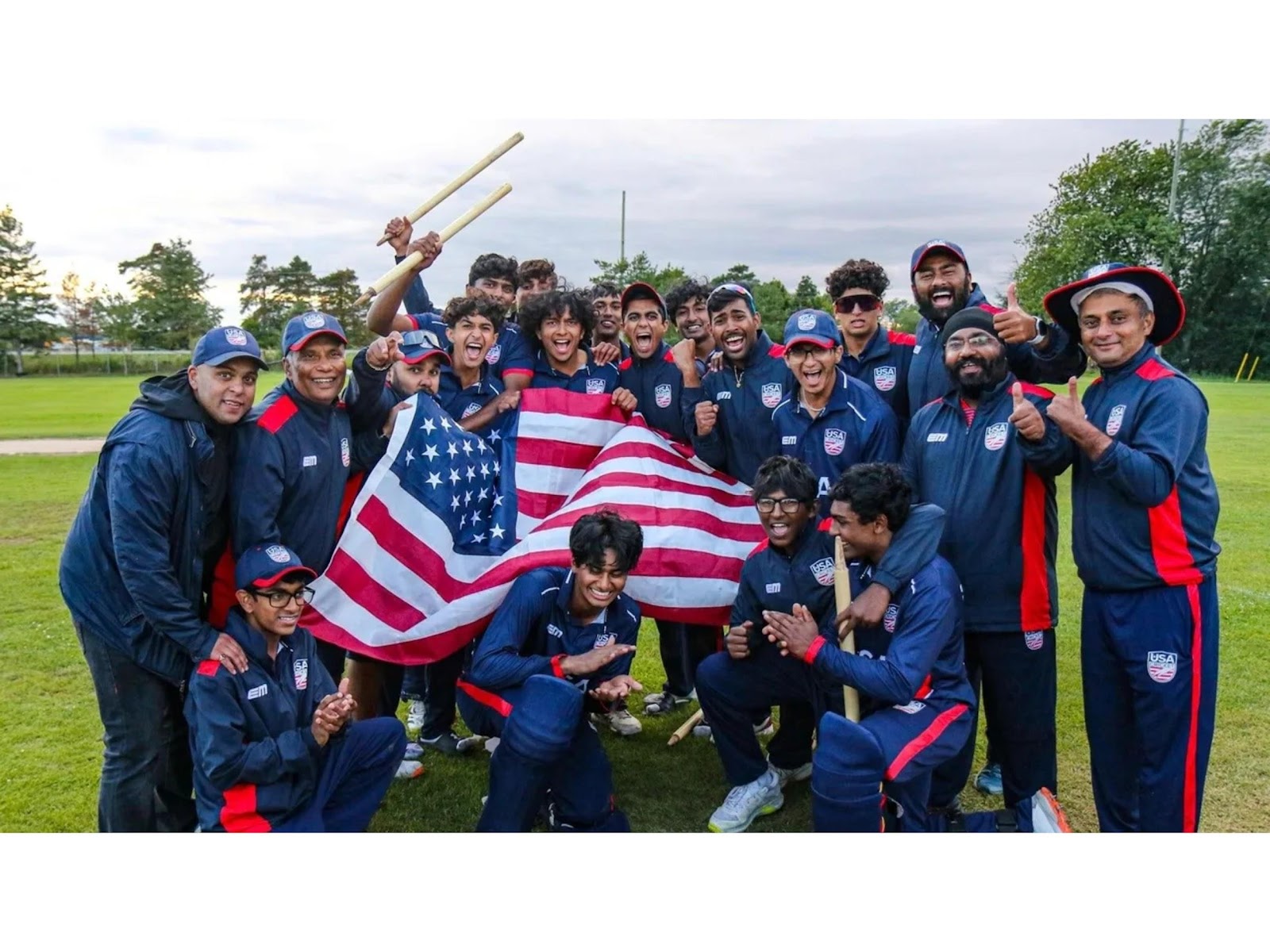 US U19 Team / Image:ICC
The U.S. will be represented at the U19 World Cup thanks to their dominating performance in the American Qualifications. The squad, comprised mostly of Indian-origin players, will compete in the 2024 Men's Cricket World Cup, to be held in Sri Lanka in early 2024.
The U.S. team joined 15 other teams that had previously secured their spots for the competition. Afghanistan, Australia, Bangladesh, England, India, Ireland, Pakistan, South Africa, Sri Lanka, the West Indies, and Zimbabwe automatically qualified as the best-placed Full Member nations from the previous edition in 2022.
New Zealand from the East Asia-Pacific Qualifier, Nepal from the Asia Qualifier, Namibia from the Africa Qualifier, and Scotland from the Europe Qualifiers are the others to make the tournament.
The U.S. Qualifier campaign started off well with a win over Bermuda, but after a loss to Canada, things got interesting. The team quickly bounced back and won three consecutive matches, including two over Bermuda and one over Argentina, by a combined score of 515.
Rain forced them to play Canada in a 22-over-per-side contest during their last game. However, the team successfully restricted their opponents to 92/9 and easily chased it down to ensure World Cup qualification.