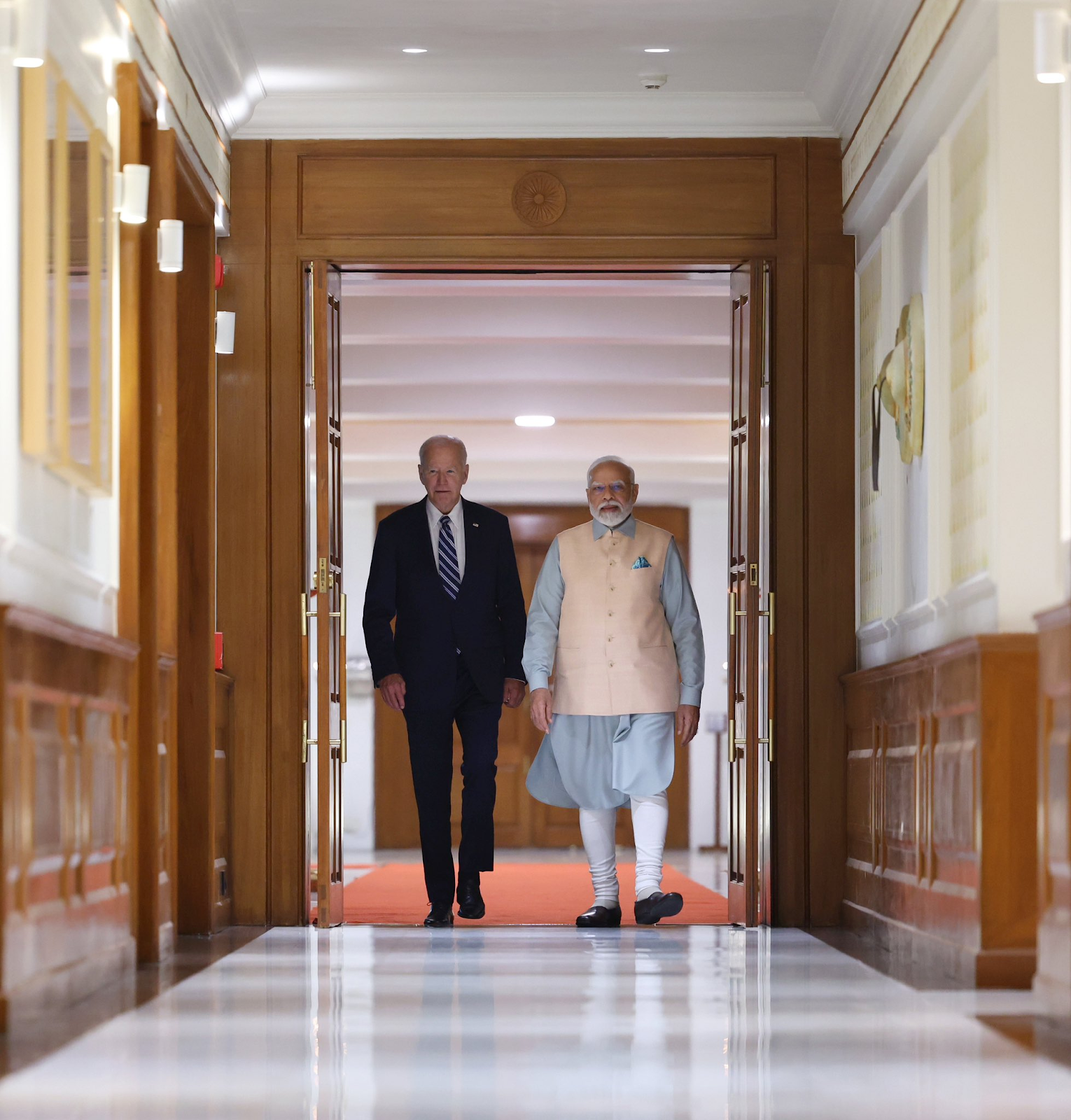 Joe Biden and PM Modi / Image - X @narendramodi
During President Joe Biden's visit to New Delhi for the G20 Leaders Summit, two influential members of the US House of Representatives introduced legislation to remove high-tech export restrictions to India. This move aims to significantly increase the free flow of sensitive technologies to India, fostering stronger bilateral technological cooperation between the two countries.
Congressman Gregory Meeks, who serves as the Ranking Member of the House Foreign Affairs Committee, along with Andy Barr, who is the vice chair of the House India Caucus, introduced the "Technology Exports to India Act."
The legislation is designed to streamline the process of selling high-performance computers and associated equipment to India, with the overarching goal of enhancing technology cooperation between the United States and India, a release stated.
"As President Biden visits India for the G-20 Summit, we are happy to introduce the 'Technology Exports to India Act' to bolster technology cooperation between the United States and India," the two lawmakers said in a joint statement.
"This bill removes restrictions on the sale of US products, such as digital computers and electronic assemblies to India without a Department of Commerce license, thereby enhancing US-India technology trade, linkages between our technology companies, and supply chain resilience for a critical industry," they wrote.
The bill emphasizes that Congress recognizes the significance of enhanced technological and defence collaboration with India in addressing common geopolitical and security challenges. In light of this, it underscores the importance of reducing regulatory obstacles to technological cooperation with India, all while upholding national security interests and advancing strategic priorities.
The bill highlights that if President Biden exercises the flexibility to permit the export of high-performance computers to India, it would serve to strengthen technological cooperation between the US and India. As such, the bill underscores that removing India from the "Computer Tier 3" eligible countries' list as outlined in section 740.7(d) of title 15 of the Code of Federal Regulations would be a significant step in reinforcing the bilateral relationship between the two nations.