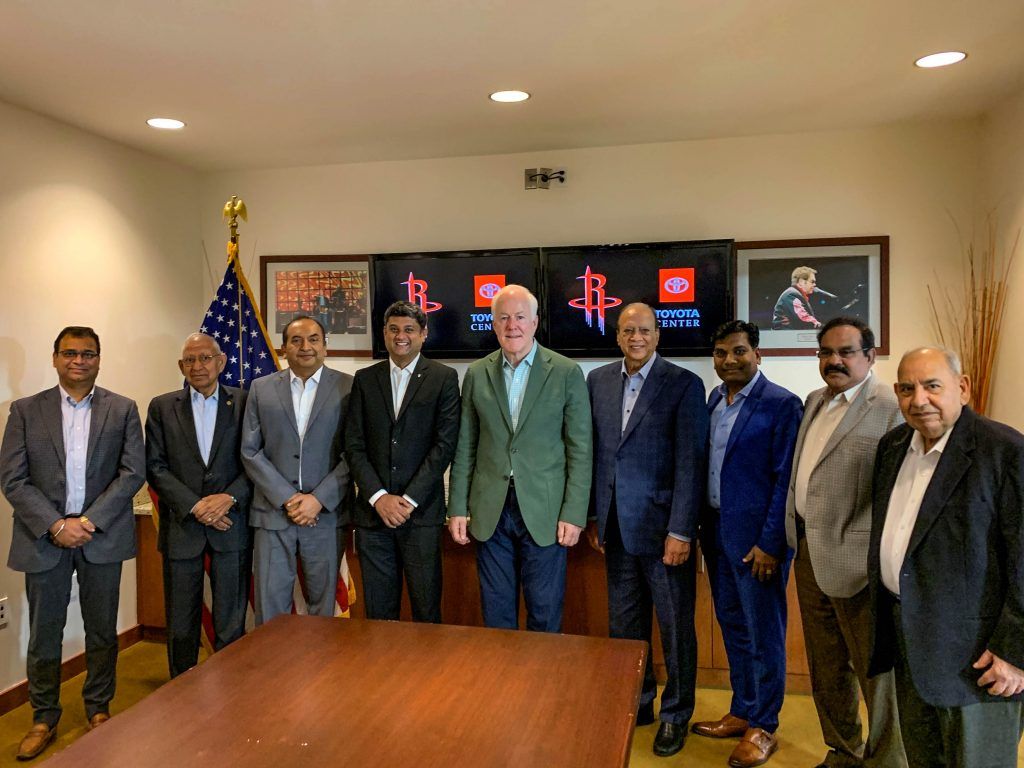 U.S. Senator John Cornyn met with the Indian Consul General of Houston, D.C. Manjunath on August 2, 2023. The two discussed key developments in India's ties with the U.S. They also highlighted the importance of the Indian-American community for the city of Texas.
Prominent Indian American business leaders were also part of the meeting. Manjunath thanked Sen. Cornyn for his "strong support for strengthening the India-U.S. partnership," as per CGI Houston.
Senator John Coryn with DC Manjunath. Image - Twitter/@CGIHouston
M​anjunath, who assumed charge as the Indian Consul General in Houston last month also interacted with the Indian-American community at a reception organized by the Indo-American Chamber of Commerce of Greater Houston (IACC). He hailed the organization's role in fostering commercial and economic ties and discussed further collaboration to strengthen ties between India and U.S.
S​ince his appointment, the diplomat has met with the regional director of the U.S. State Department, Katherine Ho and discussed ways to strengthen diplomatic ties, and promote mutual understanding and cooperation between the two countries. He also interacted with the recently established Tamil studies chair committee set up at the University of Houston.
The Consul General also participated in the 200th birth anniversary of Maharishi Dayanand Saraswathi organized by Arya Pratinidhi Sabha America and Arya Samaj of Greater Houston on July 28. Manjunath commended the work of the Samaj in America and lauded the larger Indian American Community's role in fostering India-US Partnership.