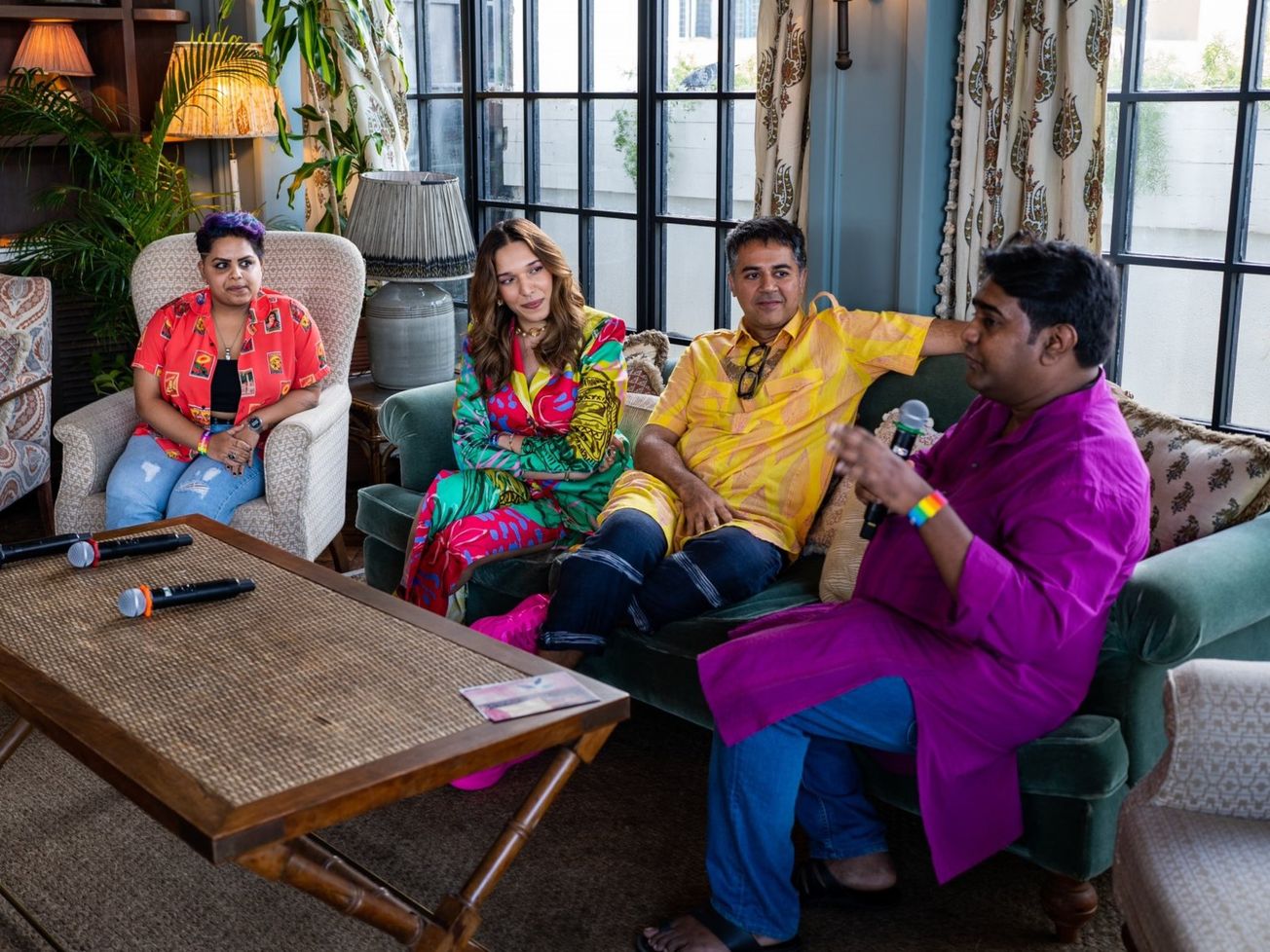 On the occasion of Pride Month, the United States Consulate General in Mumbai hosted a vibrant celebration in collaboration with The Queer Muslim Project at Soho, Mumbai. The event "Beyond Pride: Queer Storytellers at the Forefront of Change," saw the launch of 'Tributaries,' a zine(a small-circulation self-published magazine) that celebrates queer storytelling and art from South Asia.
The event brought together LGBTQIA+ culture influencers, who engaged in a thought-provoking panel discussion. Parmesh Shahani, Dr. Trinetra Haldar Gummaraju, and Varsha Panikar joined the conversation, sharing their insights on queer storytelling as a catalyst for social change.
The zine, curated by The Queer Muslim Project, showcased the work of queer writers from marginalized backgrounds across India, Nepal, Sri Lanka, Pakistan, and Bangladesh and highlighted their diverse voices and experiences.
The young writers featured in the zine took part in Queer Writers' Room, a program organized by The Queer Muslim Project, that aims to provide mentorship to young queer writers from across South Asia, empowering them to share their stories and perspectives.
The panel discussion on queer storytelling as a means of driving change was an enlightening and inspiring experience. Alongside Parmesh Shahani, from The Afterglow, and Rahman Rafiul, the participants delved into the power of narratives in fostering inclusivity and understanding.