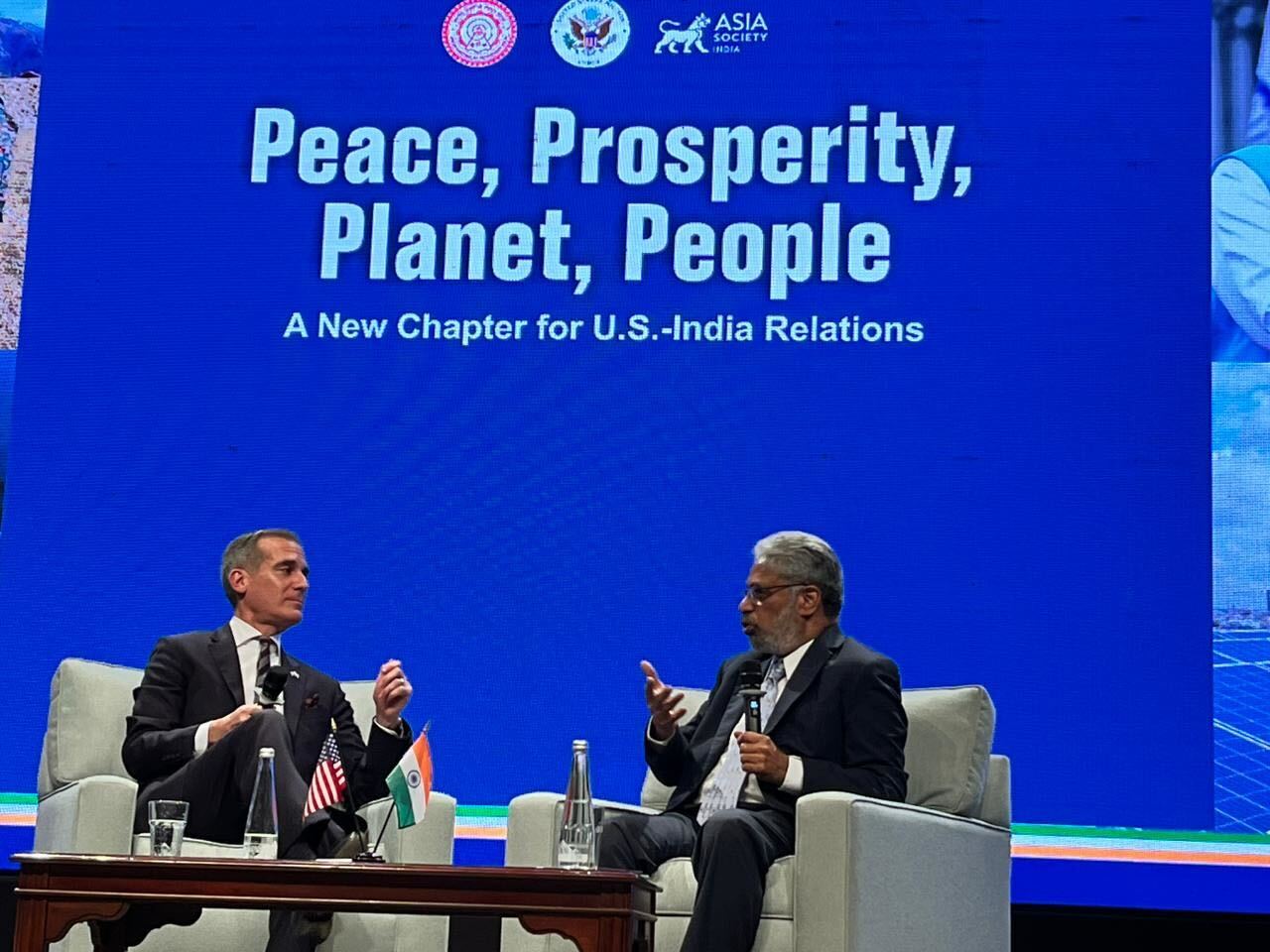 United States Ambassador to India, Eric Garcetti spoke about the importance of Prime Minister's Narendra Modi's recent visit to the United States in furthering India-US ties, which he believes have the power to turn dreams into reality.
Speaking at the "Peace, Prosperity, Planet, People : A New Chapter In U.S.-India Relations" event co-organized by the Asia Society Policy Institute and IIT Delhi, Garcetti used the phrase "Sapne sakar karna" (Making dreams into reality). He emphasized the need to work together for peace, prosperity, and the planet with a focus on bolstering bilateral security, promoting freedom, and people-to-people exchanges.
Sharing his experience of the PM's US visit, the Ambassador said it as a momentous occasion during which he witnessed a profound celebration of the "defining partnership of this century" between the two great democracies.
"I saw history being made and our future framed," Garcetti said welcoming the slew of joint initiatives announced across various fields which he believed could "change the world." He highlighted IIT Delhi scholar, Anchal Sharma's presentation alongside PM Modi and First Lady Jill Biden at the National Science Foundation (NSF), as one of his favorite moments from the visit.
The Ambassador acknowledged the shared dreams and visions of the Indian and American people, emphasizing the desire to leave a positive impact on the world. He highlighted the strong people-to-people ties between the US and India, stating that the Indian diaspora in the US plays a crucial role in fostering friendship and understanding between the two countries. He mentioned several statistics that reflect the close connection between the nations, including the significant number of Indian students studying in the US, the two-way trade volume, and the presence of Indian professionals in key sectors of the US economy.
Garcetti also shed light on the significance of visa policies in the US-India relationship. With over 200,000 Indians studying in the United States, he added, "We set a goal for ourselves to process at least a million visas in 2023, and we're already more than halfway towards reaching that goal."
Having completed his studies in India, the Ambassador expressed, "I may not be Indian, but India is a big part of me and has helped shape who I am today." He went on to share his goal as an Ambassador was to present many more people with similar life-changing experience that he had while in India.
He concluded by stating India and USA are two sides of the same coin, and that he hopes to realize his dream of the countries partnering and bringing transformative changes to challenges together.