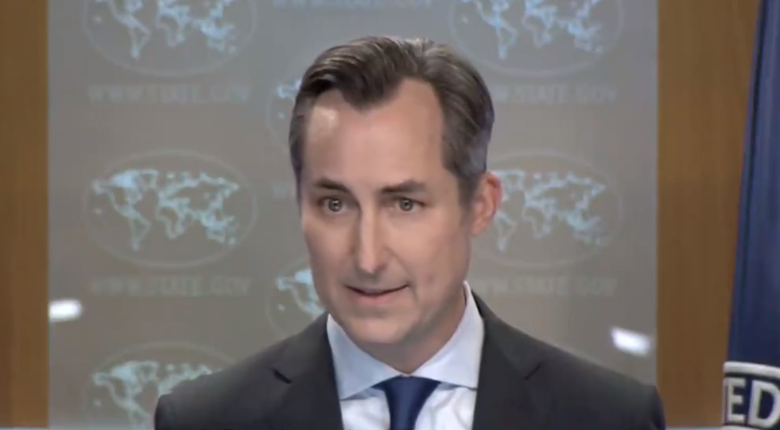 State Department spokesperson Matthew Miller / Image-X/StateDeptSpox
US State Department spokesperson Matthew Miller has called for a full probe into Canada's allegations that India ordered and was involved in the assassination of its national Hardeep Singh Nijjar. The latter was recognized as a terrorist by the Indian government. 
The U.S. has spoken on the India-Canada diplomatic row a couple of times, with Miller most recently expressing concern about the situation in Canada. "We have cooperated closely with our Canadian counterparts, and we have urged India to cooperate in that investigation and we'll continue to do so," he said while responding to a question on the India-Canada situation on the heels of the G20 Summit in New Delhi, that Trudeau attended weeks before he made the allegations. 
"We are deeply concerned by the allegations referenced by (Canadian) Prime Minister (Justin) Trudeau. We remain in close contact with our Canadian partners," Miller told reporters at a press conference. "We believe it's critical that Canada's investigation proceed and that the perpetrators be brought to justice. And we have publicly and privately urged the Indian Government to cooperate in the Canadian investigation," he added.
Khalistani movement leader, Nijjar, was killed in Surrey, Vancouver, on June 18. Earlier this month, Canadian Prime Minister Justin Trudeau alleged India was involved in the assassination, and asked for India's cooperation in the investigation. New Delhi denied responsibility for Nijjar's killing and asked Ottawa to act against anti-Indian elements on its soil.