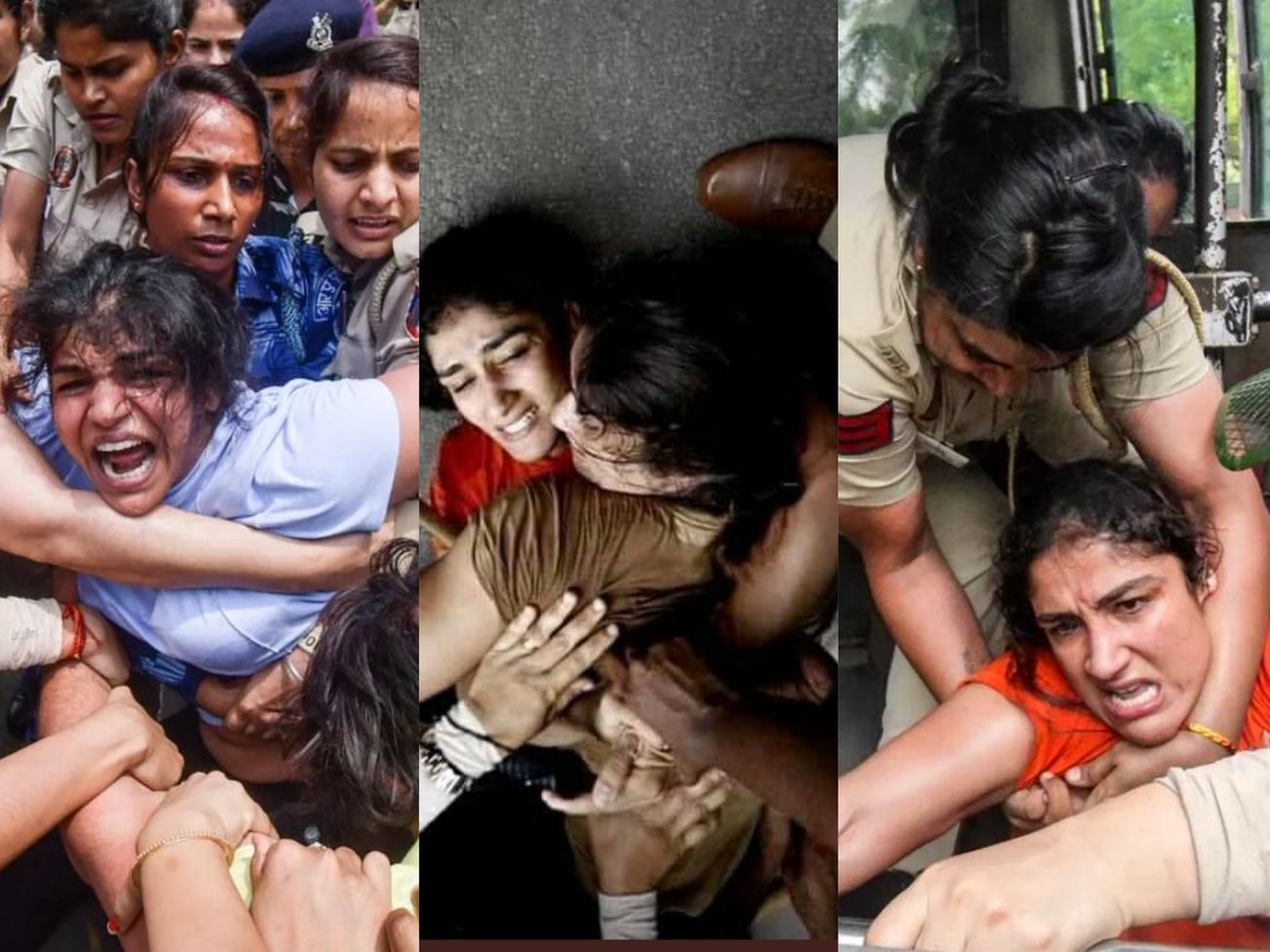 Amid the ongoing wrestlers' protest in India, United World Wrestling (UWW), the official governing body of the sport, has issued a statement condemning the detention of the wrestlers who organised a protest march towards the new Parliament building which was inaugurated on May 28.
India's top wrestlers Vinesh Phogat, Sakshi Malik and Bajrang Punia have been protesting for almost a month at New Delhi's Jantar Mantar demanding the arrest of Wrestling Federation of India (WFI) president and BJP MP Brij Bhushan Sharan Singh who has been accused of sexual harassment.
In a statement issued on Tuesday, the UWW said, "For several months, United World Wrestling has followed with great concern the situation in India where wrestlers are protesting allegations of abuse and harassment by the president of the WFI. It has taken due note that the WFI President has been put aside at an early stage and is currently not in charge."
"The events of these last days are even more worrying that the wrestlers were arrested and temporarily detained by the police for initiating a march of protest. The site where they had been protesting for more than a month has also been cleared out by the authorities," it added.
The governing body has condemned the treatment and detention of the wrestlers and has expressed its disappointment over the lack of results of the investigations so far. It has further urged the relevant authorities to conduct a thorough and impartial investigation into the allegations.
UWW said it will meet with the wrestlers to inquire about their condition and safety and reconfirm support for a fair and just resolution of their concerns.
"The 45-day deadline that was initially set to hold this elective assembly shall be respected. Failing to do so may lead UWW to suspend the federation, thereby forcing the athletes to compete under a neutral flag. It is reminded that UWW already took a measure in this situation by reallocating the Asian Championship planned in New Delhi earlier this year," the world body warned.