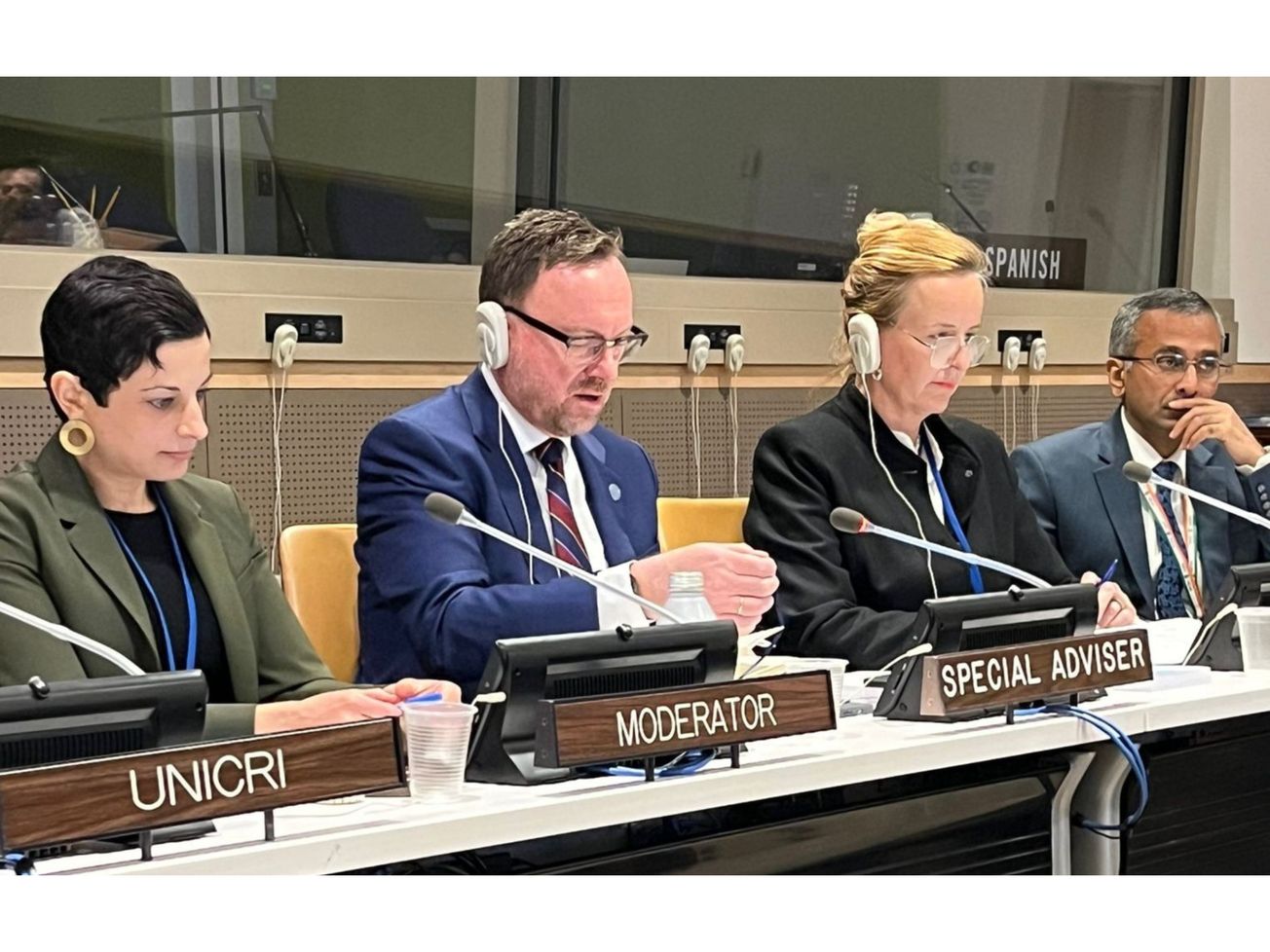 The Permanent Missions of India and Iraq to the United Nations and the UNITAD (United Nations Investigative Team to Promote Accountability for Crimes Committed by Da'esh/ISIL (Islamic State of Iraq and the Levant)) co-hosted a special event titled 'ISIL's Use of Chemical Weapons: Global Threat.'
The event held at the UN Headquarters in New York brought together attendees from the diplomatic community, civil society, and several UN offices.
Addressing the gathering, Ambassador R. Ravindra, Deputy Permanent Representative of India to the United Nations said, "Holding ISIL accountable, particularly for crimes against minority communities, is crucial for fostering reconciliation and lasting peace in Iraq. India provided initial financial support to UNITAD's key investigations, and has bolstered this objective."
The head of the investigative team charged with looking into ISIL's development and use of chemical weapons, as well as technical experts, including Talgat Toleubayev, Regional Coordinator at CBRN Risk Mitigation and Security Governance Programme (UNICRI), gave presentations during the event. Expert lectures offered an insightful discussion of the investigation's findings and problems with non-state actors, such as ISIL's use of chemical weapons.
"I want to stress that my Team has assembled sufficient relevant information to think that the threat of chemical weapons' development and use, by non-state actors such as ISIL, continues," Special Adviser and Head of UNITAD Christian Ritscher indicated in his opening remarks.
He mentioned that UNITAD's ground-breaking investigative work in this regard is important for setting "unprecedented judicial avenues, for prosecuting crimes linked to chemical weapons developed by non-state actors." "UNITAD will spare no effort in working towards this goal, precisely when atrocity crimes such as the development and use of chemical weapons are at stake,"Ritscher maintained.