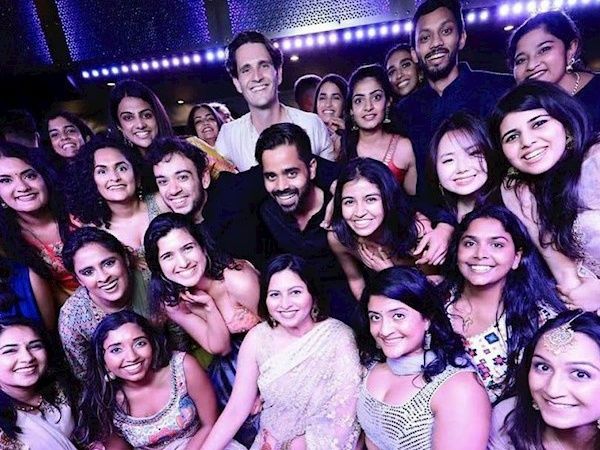 In honour of the Asian American Pacific Islander Heritage Month, the Chicago Booth School of Business spotlighted their campus's largest student cultural group. The South Asian Business Group (SABG), encourages the student community to explore and lead initiatives related to South Asia.
According to the University,  SABG is an inclusive platform that encourages participation from all students regardless of their background or ethnicity. It provides holistic support and numerous opportunities for students to build their network through a host of cultural, social, and professional events. The group also helps MBA aspirants by connecting them with experienced second-year students to provide mentorship right from the beginning of their MBA journey.
Aside from providing support through their professional development endeavours, SBAG also organizes mixers to celebrate festivals such as Holi, Eid, Onam, and their flagship event, the Diwali Cruise that full-time MBA student and SBAG co-chair Tanya Kalra describes as "an absolute must-attend experience."
The Diwali event hosted by SBAG annually takes place on a cruise on Lake Michigan. The cruise event is the culmination of the month-long celebrations, as per the university's newspaper. In 2022, the SBAG hosted a Mimosas and Mehndi (henna art) event a day before the cruise. A week before that, students forayed on a shopping trip to pick out the best Diwali outfits. In preparation for the main event, first- and second-year students regularly met for dance practices on South Asian songs, choreographed by expert student choreographers. More than 350 students were a part of the cruise last year.
Speaking of other SBAG initiatives, the platform also organizes group gatherings to help students network, and have fun at the same time as learning the "pay it forward" approach that is the main theme of these events as well as Booth University.