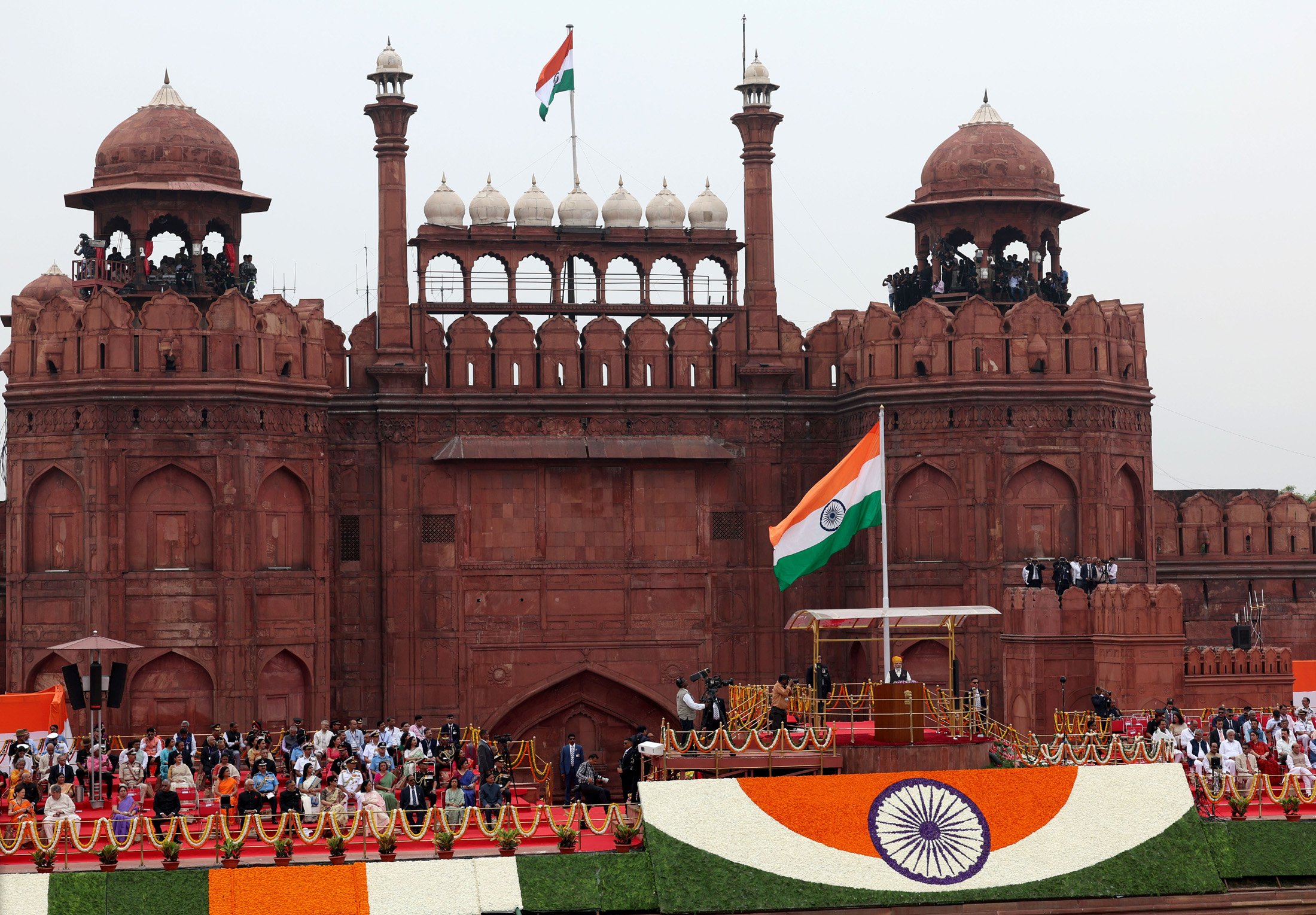 Georgia and Massachusetts have recognized August 15 as India Day. In honour of India's Independence, Governor of Georgia Brain Porter Kemp and Governor of the Commonwealth of Massachusetts Maura Tracy Healey issued proclamations, which recognize the US-India relationship and the Indian American community's contributions to their state.
Georgia Governor Kemp observed that with a population of more than 1.4 billion people, the Republic of India is now the world's largest democracy, and shares with the United States common goals of promoting and supporting human rights, freedom, and the rule of law. 
"On India Day, the State of Georgia recognizes the record success of the Indian community and celebrates the contributions of India and India's people across this great state," Georgia's proclamation read.
Massachusetts Governor Healey in her proclamation urged all the residents of the Commonwealth to take cognizance of the event and participate fittingly in its observance. "A youthful country celebrating its 76th Independence Day, modern India has shown significant growth in education, health, agriculture, and technology since its independence."
Lauding Indian American contribution, Healy said, "India has the largest diaspora in the world, and over so million people of Indian origin live in other countries, with over 5 million people of Indian origin living in the United States, who contribute greatly to the social, economic, and civic health of our nation and our community."
Recently, Minnesota Governor Tim Walz proclaimed August 15 as India Day. Many US state heads and leadership extended greetings to India and the Indian American community on the important occasion.