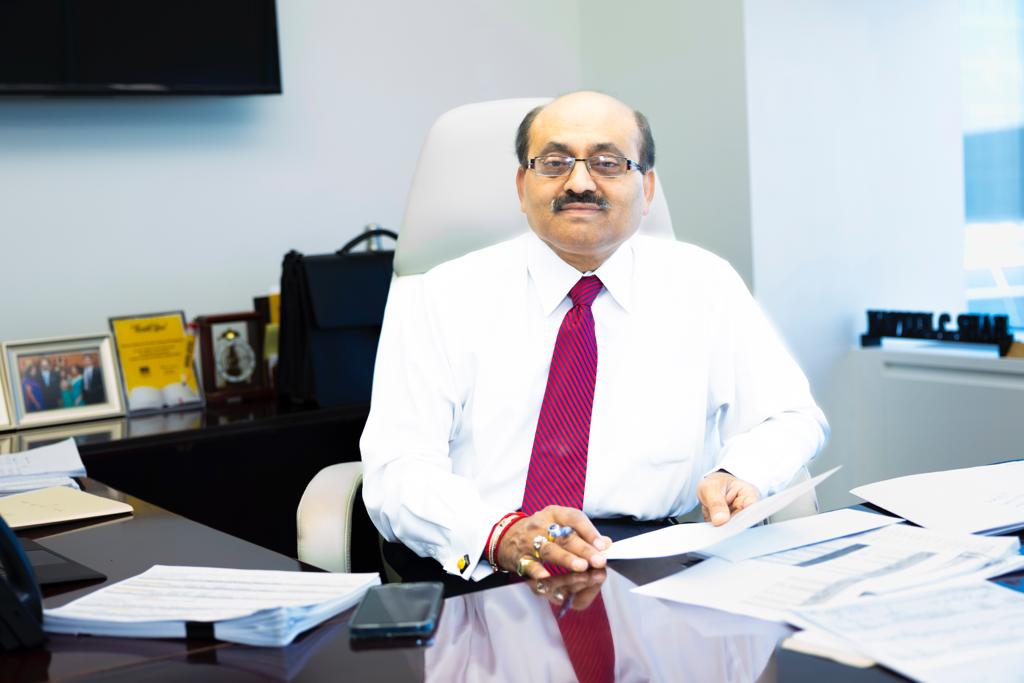 Naveen Shah / Image-Naveen Shah
Naveen Shah, an accomplished and multi-faceted entrepreneur, is the distinguished founder of Navika Capital Group. Hailing from Jodhpur, Rajasthan, he earned both his undergraduate and professional degrees, shaping his strong foundation in finance and business. His journey in the commercial real estate and hospitality lodging sector has been nothing short of remarkable, solidifying his reputation as a visionary leader and a respected figure in the industry.
Naveen's exceptional achievements extend beyond his educational background. His prowess as a Certified Public Accountant (CPA) garnered recognition at the national level, showcasing his dedication to excellence and professionalism. His career trajectory commenced as a Chartered Accountant at A. F. Ferguson and Company, an esteemed firm, before his voyage to the United States.
Upon settling in the United States, Naveen's remarkable journey continued. He embarked on a successful accounting practice in New York, achieving his CPA qualification. His profound expertise and ethical approach quickly made him a preferred choice within the business and professional community in the Tristate area. In a pivotal turn of events, Naveen Shah ventured into the commercial real estate and hospitality sector in 2005.
This marked the birth of Navika Group of Companies, headquartered in Long Island, New York. Naveen's entrepreneurial spirit drove the growth of Navika, leading to the establishment of an impressive portfolio of 70 full-service hotels across the USA, alongside strategic investments in golf courses and shopping complexes. Navika's evolution extended to encompass the management of hotels, resulting in the inception of Blue Sky Hospitality Solution. Naveen's leadership catapulted Blue Sky to its current position as a premier and rapidly expanding management company. Blue Sky Hospitality Solution has earned distinction for its impeccable management of prestigious brands such as Marriott, Hilton, Hyatt, Starwood, and more, cementing its status as a leader in the hospitality industry.
Naveen Shah's commitment to philanthropy is equally profound. His generosity has touched over 200 charitable institutions, and his active involvement on the boards of various nonprofit organizations reflects his dedication to aiding those in need. In his personal life, Naveen is happily married to Rajshree and is a proud father of three accomplished children.
His eldest daughter, Anjali, has established herself as a successful radiologist in New York. His son, Arpit, holds the esteemed position of Chief Commercial Officer at Blue Sky Hospitality Solution. Naveen's younger daughter, Aashma, is currently pursuing a PhD at Harvard University, a testament to the family's pursuit of excellence and intellectual growth. Naveen Shah's life journey is a testament to his unwavering determination, innovation, and philanthropic spirit, leaving an indelible mark on both the business world and the community he serves.