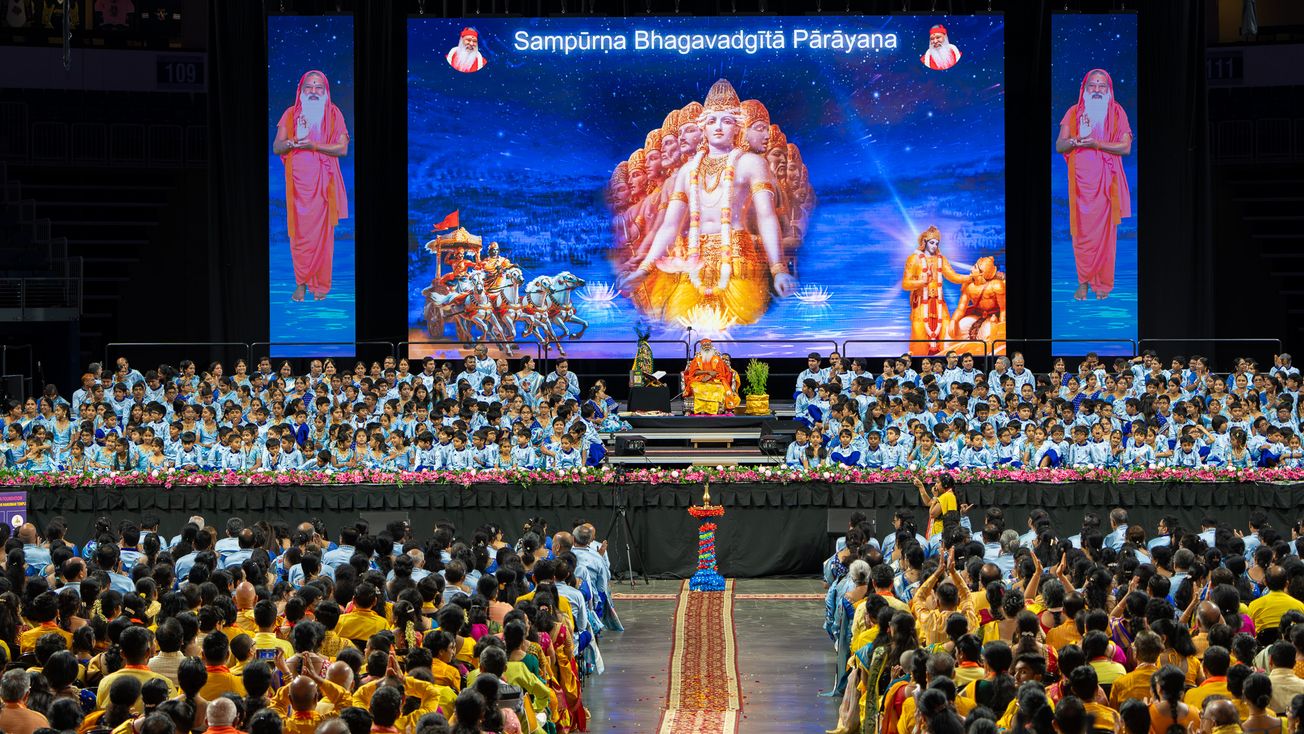 A huge crowd of 10,000 people gathered at the Allen East Center in Texas, USA to recite verses of the revered Hindu scripture, Bhagavad Gita. The event called the 'SampÅ«rṇa Gita Parayana' was organised by the SGS Gita Foundation and Karya Siddhi Hanuman Temple along with a musical meditation concert as part of Guru Purnima Mahotsav celebrations from Jun 29 - July 4, 2023.
On the occasion of Guru Purnima, the head of Avadhoota Datta Peetham, Ganapathy Sachchidananda Swamiji performed religious ceremonies at the temple.
The musical meditation concert was an amalgamation of Indian classical melodies and contemporary synthesizer sounds. Rooted in ancient traditions, it aimed at shifting the level of consciousness of the listeners to subtler mind frequencies thus helping them experience inner peace, harmony and quietness of mind.
Every year, India's Avadhoota Datta Peetham, a global spiritual, cultural and social welfare organisation in collaboration with SGS foundation organizes the Bhagavad Gita event in different places in India and other parts of the world.