As part of the MITAA board of directors, Venkatesh, Dayal will contribute to serving in the interest of the alumni.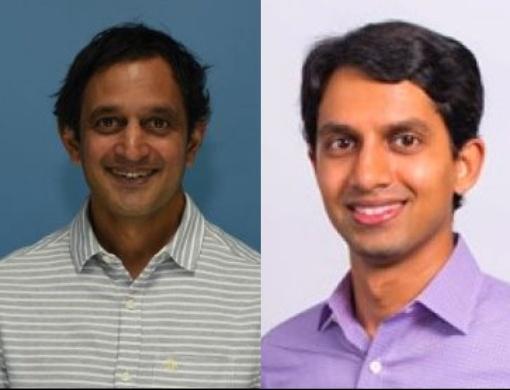 (L to R) Sridhar Venkatesh and Anuj Dayal /
Indian American tech professionals Sridhar Venkatesh and Anuj Dayal were named to the Massachusetts Institute of Technology Alumni Association (MITAA) board of directors. Venkatesh was inducted as an at-large director for financial year (FY) 2023-2024 and Dayal as a term member FY 2023-2026 in the MIT alumni board.
The board guides the work of the alumni association in collaboration with the MITAA CEO and staff, operating within the larger framework of stated policies put forth by the institute, and represents the interests of the institute's community of nearly 147,000 living alumni, according to a release.
An MIT alumnus, Venkatesh is senior vice president of products at Alluxio, USA. He has over two decades of experience in product management and leadership roles with tech ventures including Avalara and Caymas. He co-founded Indix, a machine-learning startup, which was sold to Avalara in 2019, with Venkatesh serving as the vice president until April 2022. Venkatesh has a Bachelor's degree in Electrical Engineering from IIT Madras and an MBA from Kellogg School of Management, Illinois.
Dayal worked as director of product management at Google with a role to lead products and innovations for games at Google Play. He was previously elected as alumni class president for 10 years, served as an officer for the MIT Club of Northern California, chaired his class reunion, was an ambassador for the 24-Hour Challenge, and was a sponsor of the Student Alumni Externship Program, his profile reads.
A recipient of the Margaret L. A. MacVicar Award, Dayal's professional passion is bringing magical consumer experiences to life with high-performing teams and innovative technologies.