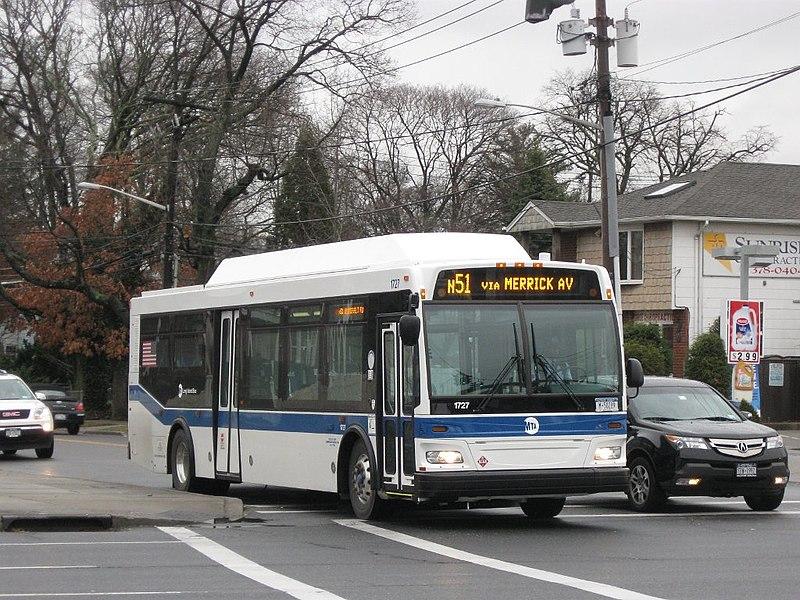 Representative Image of an MTA Bus / Image: WikimediaCommons
Police in Queens, New York, are looking for a Black man in relation to an attack carried out on a turbaned Sikh man onboard a Metropolitan Transport Authority (MTA) bus on October 15. The case is now being investigated as a hate crime by the NYPD Hate Crimes Unit due to the actions and the words used by the accused while he carried out the attack, according to the police. 
 As per authorities, both the victim and the suspect were travelling on a shuttle bus around 9:00 a.m. (local time) near 118th Street and Liberty Avenue in Richmond Hill. The victim, a 19-year-old teenager was then approached by the suspect who told him, "We don't wear that in this country," referring to his turban, as confirmed by police, an ABC7 report said. 
After the verbal attack, the suspect went ahead to physically assault the teenager. He rained punches on the victim and tried to remove his turban before fleeing from the scene. The NYPD has released photos of the suspect and has asked the public to help nab him. 
"I watched the video and I was angry, I was outraged, and just moved by what happened to the victim," said Shanifah Rieara, MTA Acting Chief Customer Officer, as per the ABC7report. "New York City is a melting pot and it's from my understanding that this gentleman has only been here for about a year, and this is not how we welcome people to our city," she added. 
Community leader Japneet Singh spoke about the incident to the publication. He said the victim would need a few days off work due to the extent of the injuries he endured during the attack.