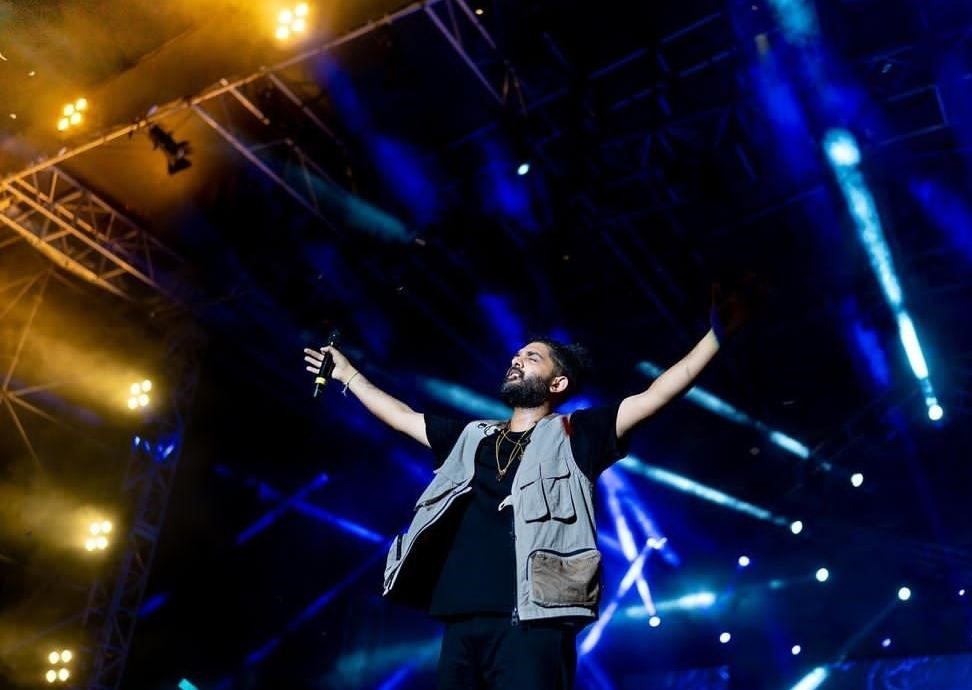 Indian-American singer Sid Sriram (Image - Instagram) /
Sid Sriram, a well-known Indian-American singer, songwriter, and composer, is set to embark on a tour across the United States this September, capturing audiences with his soul-stirring tunes and spectacular performances. The "All Love No Hate" tour, will begin on September 8, 2023 at the NOW Arena in Chicago, IL and conclude near his hometown in Oakland Arena in CA.
According to a release the tour promises to be a cultural fusion, displaying Sid Sriram's profound connection to Indian and South Indian film music and his followers.
"I am thrilled to embark on a 3-hour musical journey through South Indian Film Music with my U.S. fans," said Sid Sriram. "Together with my talented band, we will bring to life all the beloved hits from your favourite Indian movies, creating an immersive experience brimming with dynamic arcs and magnetic energy. This journey is fueled by my passion for music, a transformative force that touches hearts, shapes the world, and allows us to share boundless love," he added.
The "All Love No Hate" tour will feature a wide range of music in South Indian languages, primarily Telugu and Tamil, with some Malayalam thrown in for good measure. Attendees will sway and groove in general admission or reserved seats to tunes from their favourite South Indian films as well as exciting new releases such as "Aradhya," the lovely title track of the highly anticipated blockbuster romantic comedy "Kushi." "Aradhya," which is set to be released on September 1st, is already making waves on the global music charts and shows no signs of stopping.
From Chicago the tour will go to the Cure Insurance Arena in Trenton on September 10, Eagle Bank Arena in Washington DC on September 15, Angel of the Winds arena in Seattle on September 17, Curtis Culwell Center at Dallas on September 22 and Oakland arena in Oakland on September 24. 
Sid Sriram's musical journey began at a young age, influenced by his mother, a Carnatic music guru. His upbringing in both Indian and American cultures prepared the path for his distinct musical expression, which seamlessly integrates parts of Indian classical music with Western influences such as R&B, pop, and techno genres.
Sid Sriram has amassed a devoted fanbase around the world thanks to a succession of chart-topping successes in the Indian cinema industry, including many Filmfare Award-winning tracks. He has collaborated with famous composers like A.R. Rahman. His music is a powerful tool for connecting hearts, inspiring change, and spreading love, a release said.