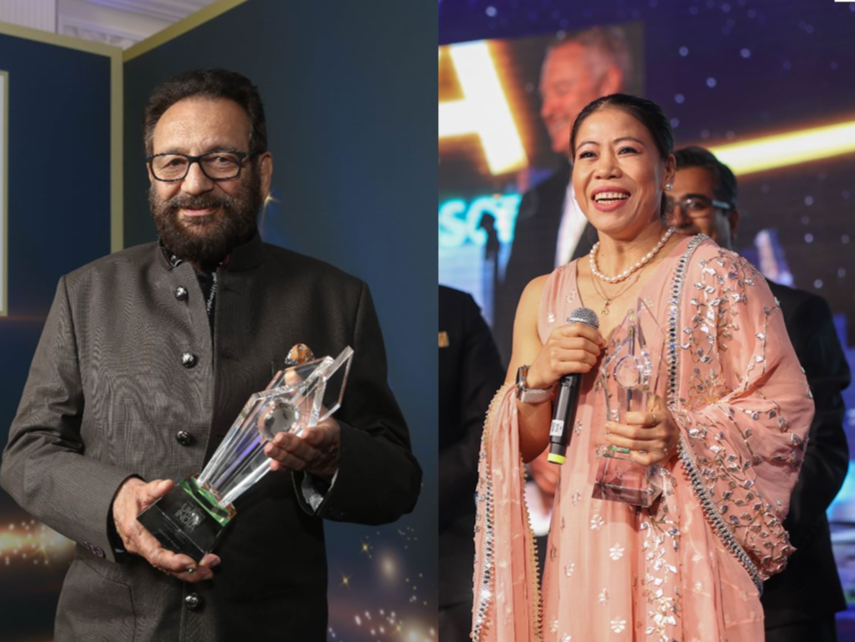 The International Growth Forum (IGF) celebrated the outstanding contributions to UK-India relations at the 5th Annual UK-India Awards. The event witnessed the gathering of eminent personalities from various fields, honouring the visionaries and trailblazers who have made a significant impact in strengthening the bond between the two nations.
Renowned filmmaker and actor Shekhar Kapur was presented with the IGF's Special Award: Lifetime Contribution to UK-India Relations. He was recognized for his exceptional work in movies such as "Masoom," "Mr India," and "Bandit Queen." "Bandit Queen" is hailed as one of the most powerful films ever made, delving into thought-provoking themes of caste, power dynamics, women's rights, and the harrowing reality of sexual violence.
Mary Kom, India's first-ever women's boxing Olympic medalist, was presented the 'Global Indian Icon of the Year' Award. She was recognised with the award for her unwavering passion and dedication to her sport, which has brought India into the limelight, making her a true ambassador of Indian sports.
The Nehru Centre was specially acknowledged with the IGF's Special Award: Significant Contribution to UK-India Relations. Amish Tripathi, who serves as the centre's director received the award, and highlighted the centre's remarkable achievements in fostering cultural exchange and collaboration.
Param Shah, the UK Director of The Federation of Indian Chambers of Commerce & Industry (FICCI), received the Business Promotion Organization of the Year award. CrowdInvest, a cross-border regulated startup investment platform, was honoured with the Market Entrant of the Year award, while ICICI Bank UK received recognition as the Financial Services Organization of the Year.
ActionAid, an organization dedicated to empowering women and marginalized groups in India, secured the Social Impact Project of the Year award. Cyril Amarchand, a leading legal practitioner, was celebrated for the Legal Practice of the Year for exceptional commitment to client outcomes, and the Sannam S4 Group received the Consultancy of the Year award for invaluable expertise and consistent value provision.