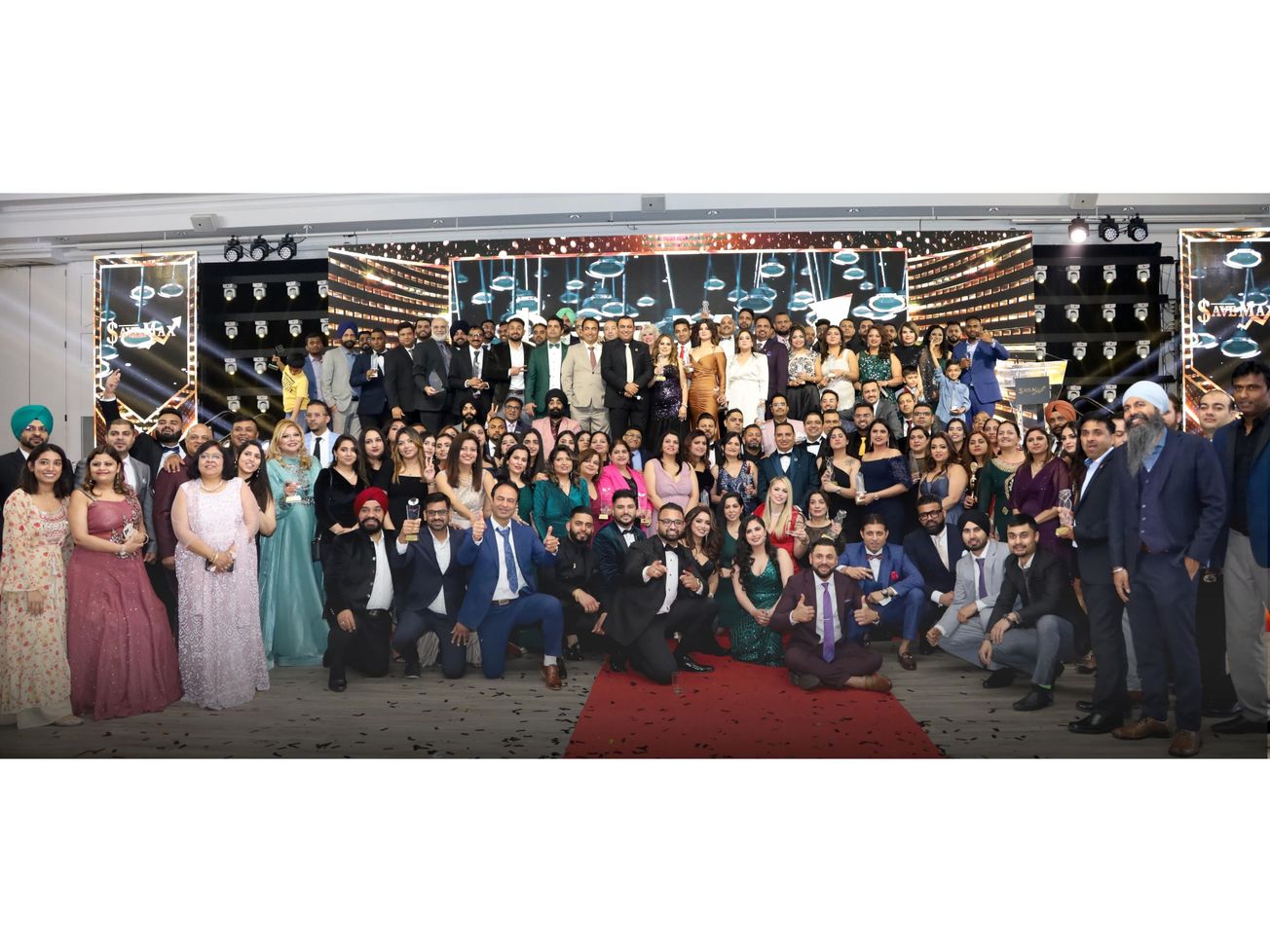 Save Max, a real estate firm started by Indian-origin Raman Dua celebrated its 13th anniversary with an awards night gala in Brampton. The event was attended by prominent personalities including the MP for Brampton North, Ruby Sahota, MP for Brampton South, Sonia Sidhu, and Mississauga-Malton MPP Deepak Anand.
Dua, the CEO of the company, on the occasion extended gratitude to everyone who helped the company achieve great success, emphasized that the gathering was a testament to the extraordinary journey of Save Max. He praised his team's commitment and nurturing nature, referring to them as the inspiration behind the group's successes.
Lifetime Achievement awards were presented to employees who have been with Save Max for over a decade. The top-performing Brokers of Record received the coveted Legend Award for achieving US$75M in sales. Top business personnel were honoured and applauded for their outstanding accomplishments over the previous year, and individual and team awards were given out in numerous categories to recognize the best-performing agents.
Additionally, Save Max First Choice received the Leading Company (Strength) honour, while Save Max Supreme received the Leading Company (Volume). Franchise Teams Awards were presented to Save Max Bulls Realty in recognition of their exceptional strength and volume-based performances.
Dua a recipient of the "Pride of India" award started the company in 2010. Currently, one of the most prominent real estate companies in Canada, Save Max International has over $15+ Billion in Transactions, a team of 1000+ realtors and a franchise network of more than 80+ offices in Canada and India.